If you love high heels, great! More power to you. But for many people, high heels are torture devices. The truth is, there are enough great flat shoe options out there that if you don't want to wear heels, you seriously never have to again—not to a wedding, to work, or on a date.
Here are some tips to keep in mind as you leave your high-heel masochism behind you and journey into a more comfortable, but equally chic, future.
1. Sleek black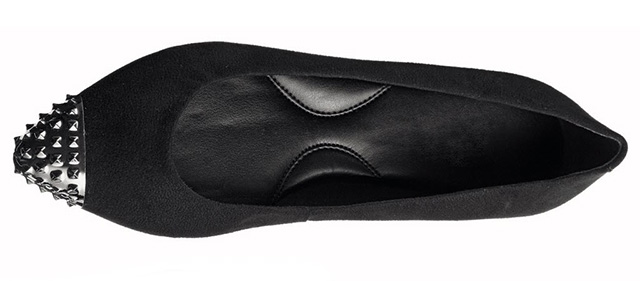 ADVERTISMENT - CONTINUE READING BELOW ↓
Black flats can be just as sexy, sharp, and versatile as classic black pumps. Even a black sneaker can feel sleek and sophisticated when it has a pointed toe and a glossy finish.
2. Animal print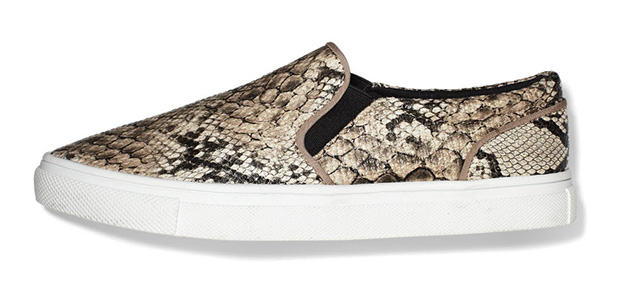 A little bit of animal print can go a long way, whether it's accompanied by a stiletto heel or not. Stick to natural-looking color combinations and rich textures for a more expensive look.
3. Bold color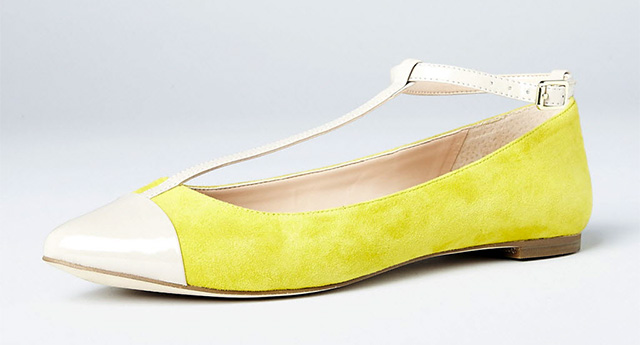 Bold colors look especially rich in suede, even if it's a faux suede. The texture of the material adds a dimension to the colors in a way that's not always present with matte leather (especially faux matte leather which often makes colors look flat and slightly dingy).
ADVERTISMENT - CONTINUE READING BELOW ↓
4. Day-to-night metallic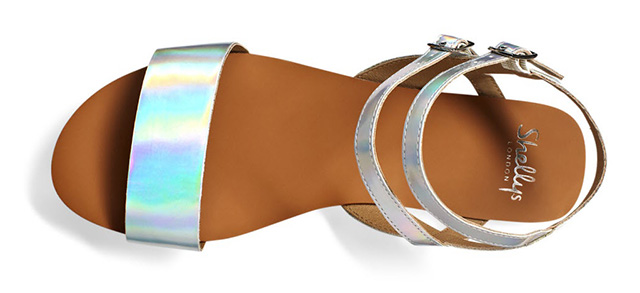 Metallic shoes are the ultimate in day-to-night footwear, and in their flat form you will actually be able to wear them all day and night.
5. Statement shoe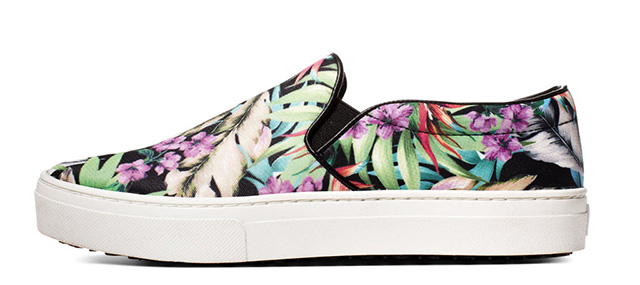 ADVERTISMENT - CONTINUE READING BELOW ↓
If you are worried that a flat shoe in a bold print will draw too much attention to your feet and make them look bigger than they are, balance your look with other fun, colorful clothes and accessories higher up. That will keep the eye moving all over your outfit—from shoes, to bag, to shirt, to sunglasses, and so on.
6. Minimalist sandal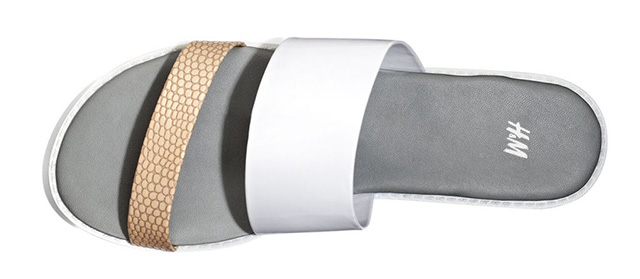 ADVERTISMENT - CONTINUE READING BELOW ↓
A good minimalist sandal should be as low-profile as possible, the color blending seamlessly with your outfit or even matching your skin tone so as not to steal focus from the rest of your look.
7. Perfectly nude

Clean shoes, free of scuffs and stains, always look nice, but that's especially true if your shoes match your skin tone and even more true with flats. The illusion with nude shoes is sort of like you are not wearing any shoes at all, so when they are dirty and messed up, it just looks like you are walking around with grimy feet.
ADVERTISMENT - CONTINUE READING BELOW ↓
***
This article originally appeared on Cosmopolitan.com. Minor edits have been made by the Cosmo.ph editors.
EXPLORE COSMO