7. Hermione Granger in The Goblet of Fire

Ah, Hermione Granger. We didn't realize how hot she looked until she walked down the stairs in a pink gown with cascading ruffles during the Yule Ball. We think all the guys in the room wanted to punch Viktor Krum in the face just for being her date.
6. Summer in (500) Days Of Summer

Oh, admit it: You wanted to be Summer for Halloween the minute you saw her in a school girl uniform: crisp button down, with the sleeves folded sloppily, a dark vest, and a neck tie. The girl had fantastic fashion choices for the duration of the entire film, but her most iconic ensemble was the Elevator Outfit—sleeveless top and gray high-waisted slacks. (P.S. Her bangs here were TDF, too!)
5. Elsa in Frozen
The moment Elsa ran away from Arendelle, she ditched her conservative emerald green dress for an icy blue off-shoulder dress with a thigh-high slit. Girl meant business.
4. Cher in Clueless
Let's take this moment to appreciate the beauty that is Cher and the invention that is her closet computer program! Seriously, why hasn't this been invented before?!
3. Mia Thermopolis in Princess Diaries 2
Continue reading below ↓
Recommended Videos
The Queen (Julie Andrews) gave her granddaughter Princess Mia a tour of her new boudoir and dressing room—complete with a walk-in closet and drawers full of the crown jewels. BEST. SCENE. EVER.
2. Andy Sachs in The Devil Wears Prada
Andy Sachs walked into the Runway office wearing a buttoned blazer, a layered chain necklace, and knee-high boots—and everything else in that movie was completely irrelevant from this moment onward. Including Giselle Bundchen.
1. Ginny Gonzales in Starting Over Again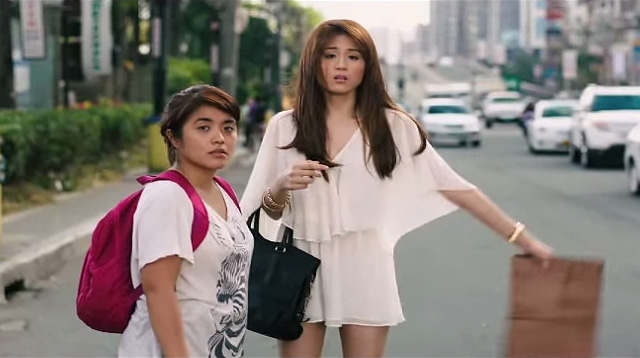 You can call Ginny (Toni Gonzaga) crazy for running around the entire metro in a white, flowy mini-romper and black lace-up heels, but the girl made sure her fashion game was on point when she decided to chase her ex-boyfriend Marco Villanueva (Piolo Pascual). I mean, come on, the girl rode a bus to Alabang in an Yves Saint Laurent bag to meet the love of her life. You gotta give it to her.
Follow Sandra on Twitter.