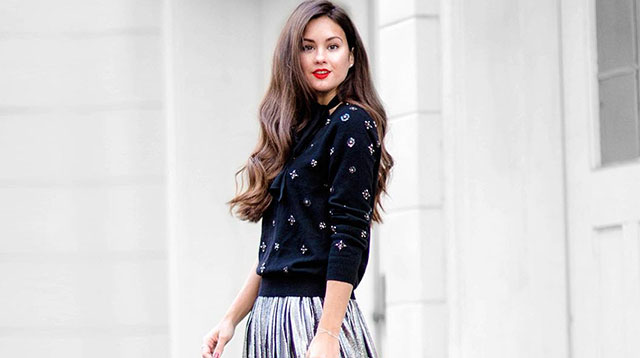 Instagram/@sarahstylesseattle
Once in awhile, it's fun to try something new, but this doesn't mean that you have to undergo an extreme makeover. Tiny tweaks are enough to refresh your look without veering away from your personal style. Here, we list down the simple fashion upgrades to reboot your look.

1. Wear black skinny jeans.

Form-fitting black skinny jeans create an illusion of slimmer legs and a lifted butt!

2. Put on a bright accessory.

If you're a fan of neutrals, adding a colorful punch to your outfit via a citrus bag or bright shoe will balance out your monochromatic look.

3. Cuff your jeans outwards.

Do as the fashion pros do! Show some more skin (and look taller!) by cuffing your jeans outwards at about two inches above your ankle.
4. Belt your outerwear.

You can flaunt your silhouette by placing a belt over your blazer. This defines your waist, and streamlines your figure, making you look slimmer.

5. Try a midi skirt.

Midi skirts are more forgiving on the body, and it looks dressier than your usual mini skirt. Our tip: Pair them with high heels for more polish.

6. Wear something with interesting texture.

Whether you choose to slip on velvet, fur, lace, suede, or exotic leather, adding these elements brings a surprising touch to your everyday basics.

7. Add a metallic touch.

It doesn't matter if you prefer to add bling or wear a metallic piece of clothing, a shimmering element can add zing to your outfit. 
This story originally appeared on Femalenetwork.com.
* Minor edits have been made by the Cosmo.ph editors.