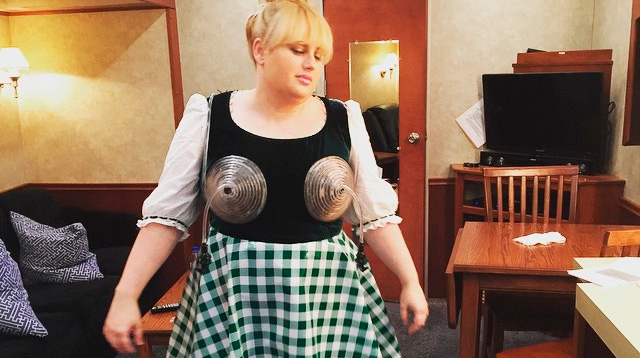 They say shopping is a great stress-reliever. We go to the mall after work in hopes of finding that perfect-fitting pair of jeans or that flirty floral skirt that will potentially cast all our troubles away. But as a plus-size woman, shopping can also be a real headache. We set our goals on the latest trends but, more often than not, we come home feeling frustrated as we end up buying last season's style—or even worse, nothing at all.
Below, some of the annoying things that we go through as a plus-size shopper:
1. There is no such thing as "skinny" jeans for us. We have to settle for skirts and dresses because the jeans are either too big on the waist or too long for the legs, mostly straight-cut. So what, we can't even try on a new trend or something classic?
2. Looking for that XL size is almost always impossible. Even if you come across a plump mannequin on display, you eventually find out that what that store has to offer are only either factory overruns (that are very vanilla in design) or cutesy Korean style blouses (that are meant to be long but not oversized). Seriously, this is SO frustrating.
3. The styles are mostly outdated. I still have a few years before I turn 30, but the clothes they offer for plus-size women scream 45! Most designs are matronly, as if saying you're not allowed to be chic when you eat carbs for breakfast. Florals are cute, yes, but not all year round. Are polka dots, stripes, and plaids our only options here?
4. Even if you come across a fashionable find, it's usually too good to be true. To be fair, sometimes they do get it right. But then you take a closer look at that price tag, and think it's NUTS.
5. There's always shortage in basics. Even the quest for a plain white tee proves to be a challenge. It either has ridiculous statements printed on it or is too short that it looks cropped even if it's not.
6. Salesladies automatically offer you draped dresses. We can also wear something fitted, you know? Not all plus-size women opt for those empire cut, curtain-like flowy dresses. We don't try that hard for people to mistake us for someone who's pregnant. No, thank you.
7. FYI, we're not always looking for something black. Black is fashionable from time to time. And yes, we do appreciate an LBD for those occasional dates. But just because studies say that wearing black can make one look slender doesn't mean that it's all we want in our wardrobe. We're not that desperate! Sometimes, we just want to look fresh and dainty, too.
This story originally appeared on Stylebible.ph!
* Minor edits have been made by Cosmo.ph editors
Recommended Videos