There's a phenomenon in fashion known as "the 20-year rule," and it's a principle that holds true for clothing, music, art, home decor, television, and film. The rule dictates that two decades is about the time it takes for a trend to die and then eventually get revived. In 1978 for example, Grease (a film set about 20 years earlier), was released. Later on, the late '90s saw the premiere of the hit comedy That '70s Show—see the pattern?
Following that historical framework, it only makes sense that the 2020s are bringing about a renewed appreciation for late '90s and early aughts fashion and pop culture. Those of you who grew up in that era are probably feeling a little old seeing the trends of your childhood come back to life—and worse, get tagged as "vintage"—but the good news is that many of the new styles making it onto shelves these days tend to hit us '90s kids right in the feels, inciting warm and fuzzy nostalgia. Case in point: Bershka's latest line of sneakers!
These cool new Bershka sneakers are inspired by '90s and 2000s fashion:
Japanese pop culture icon Hello Kitty was all the rage in the '90s after celebs like Mariah Carey and Paris Hilton certified her status as a bonafide fashion statement and it looks like the character may be in the midst of finding an all-new audience—these kawaii kicks are proof. They feature pastel pink and black accents against a white exterior, finished off with Kitty printed onto the outer side of each shoe.
Continue reading below ↓
Recommended Videos
Feast your eyes: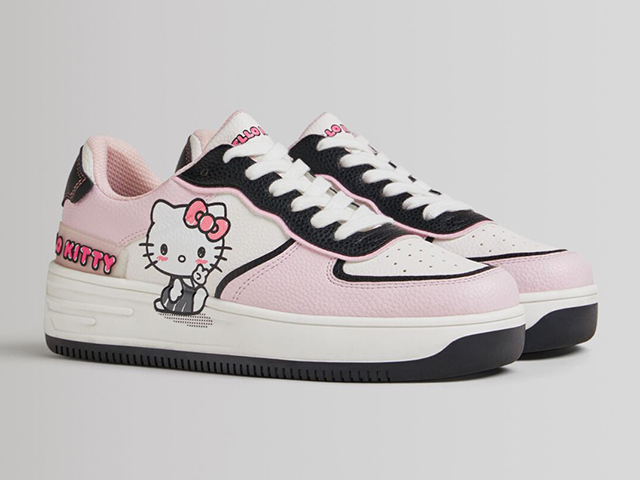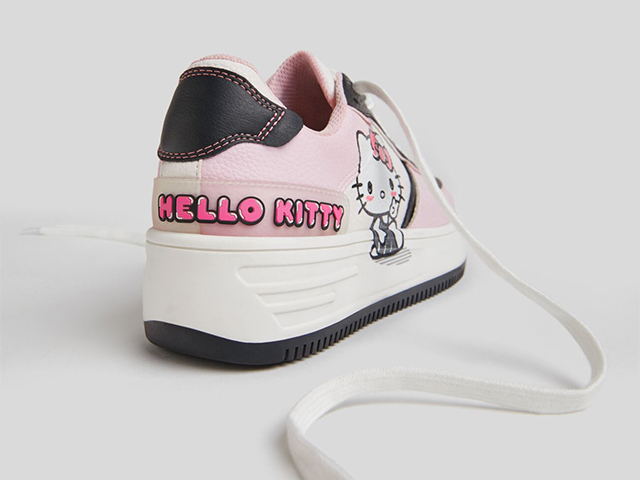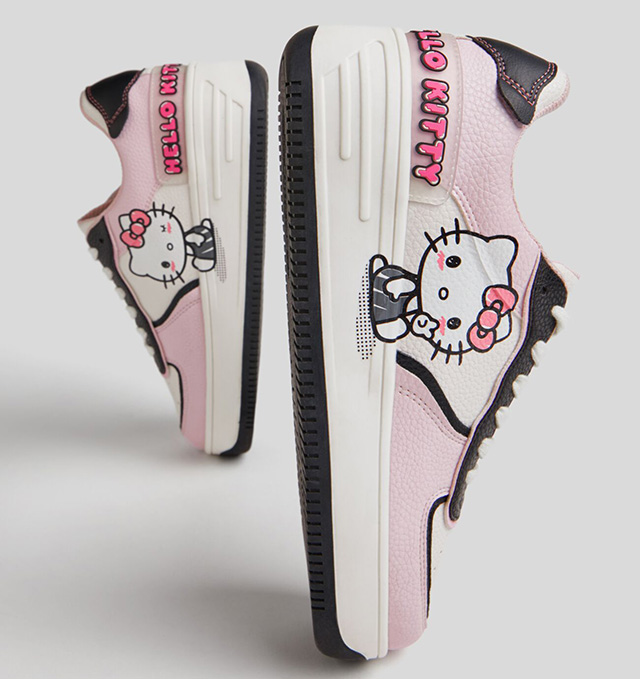 The Powerpuff Girls, an animated series revolving around three crime-fighting young girls, first premiered in 1998. A reboot was made in 2016 and in 2021, a live-action adaptation is set to release—looks like Blossom, Bubbles, and Buttercup are still winning people over even decades later! Whether you loved them back in the aughts or discovered them in recent years, you'll love this adorable pair, which features all three characters on a sleek white shoe.
Check it out: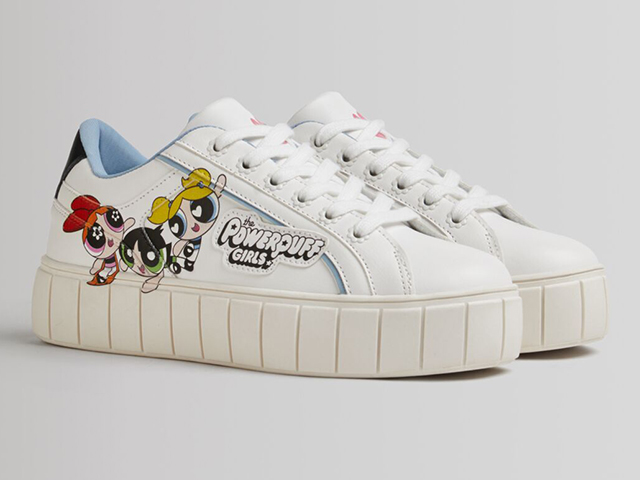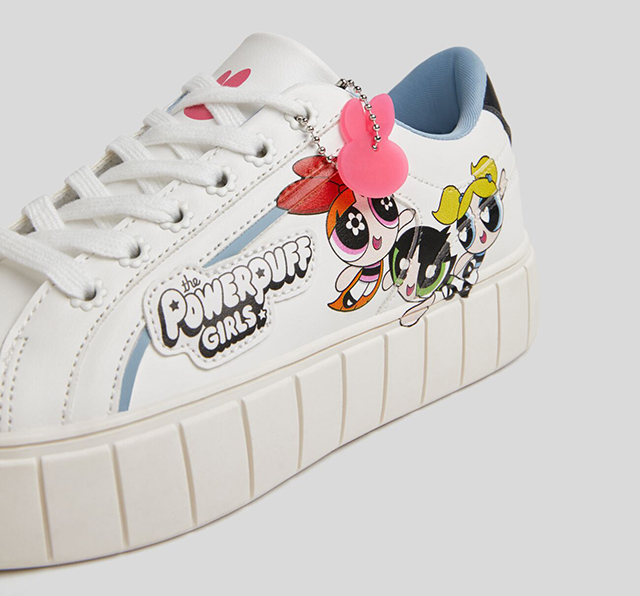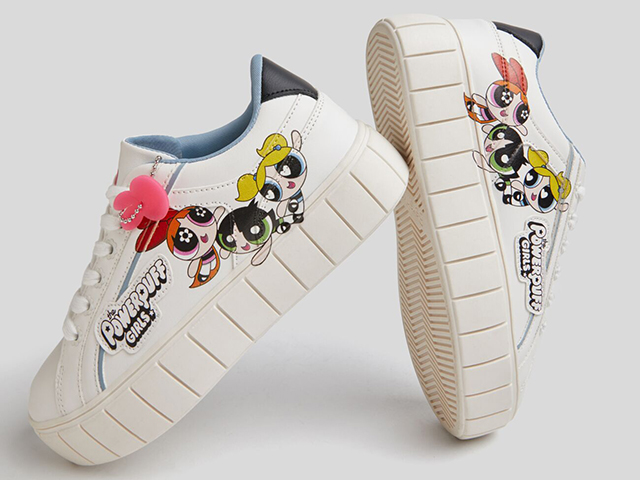 One element of Y2K fashion that has come back in a big way these last few years is chunky, colorful jewelry whether in the form of kitschy clay rings or homemade beaded bracelets. These gorgeous white sneakers embrace the trend with bright, multi-colored beads adorning the shoelaces. The pair is finished off with lavender accents and an iridescent detail along the heel.
Take a look: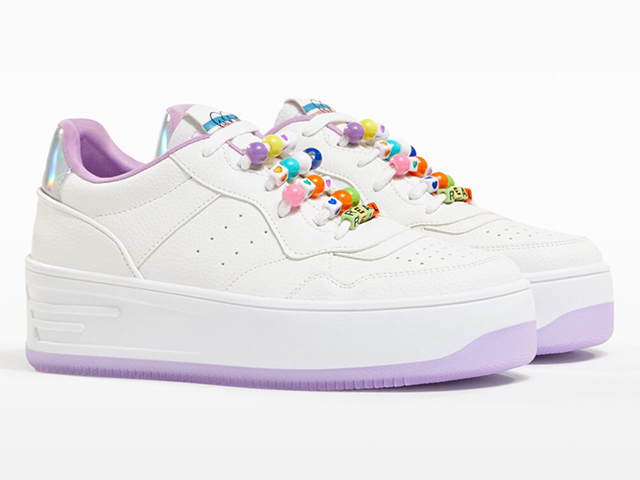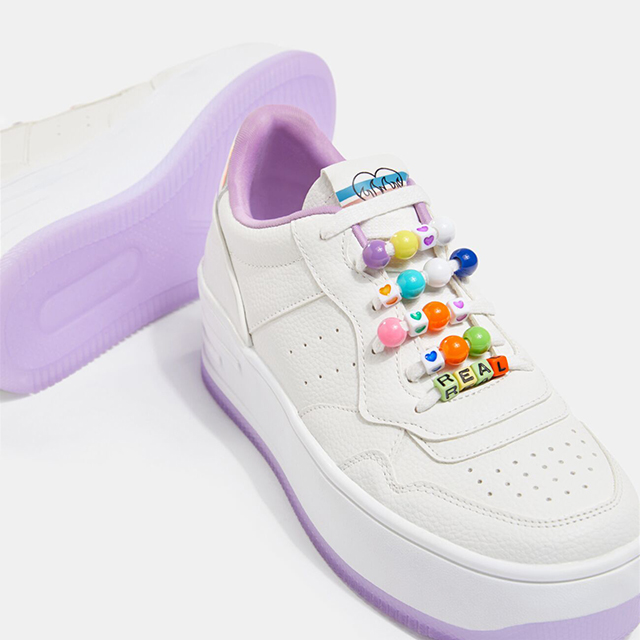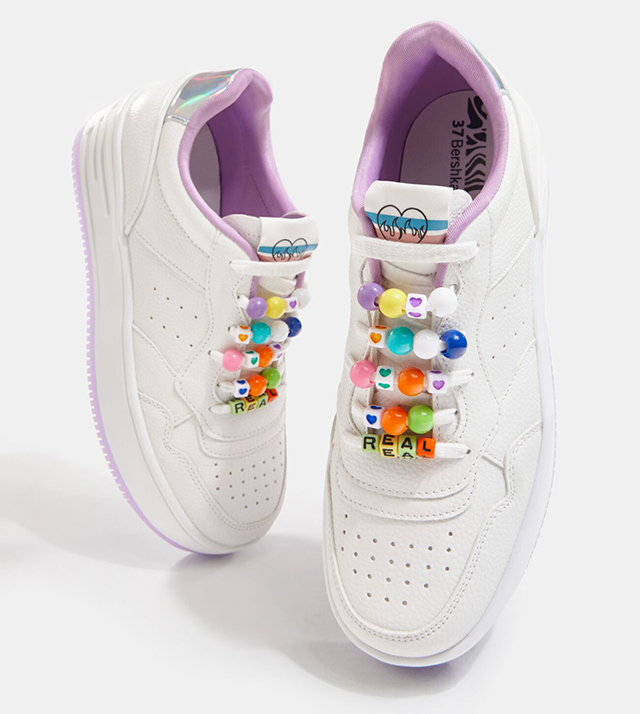 You can shop Bershka from home by calling or sending a Viber message to a Bershka store near you.
For more information, log on to Bershka's website.
Hey, Spotters! Check out Spot.ph on Viber to join their Community and subscribe to their Chatbot.