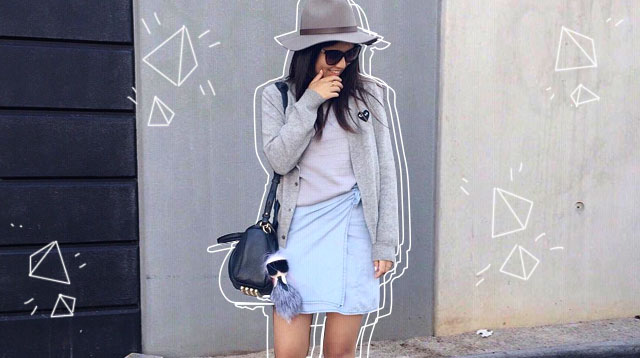 Instagram/emxreblog
When we're on vacation in an urban city like London, Tokyo, or Paris, our daily outfit checklist goes something like this: a jacket to keep us warm and toasty should temperatures drop, a bag that manages to fit all our essentials but doesn't weigh us down, and shoes that won't leave our feet dying even after hours of walking. Needless to say, our OOTDs also have to be photo-ready—for social media purposes, of course.
1. Flower power
Take the tropics with you via floral prints that brighten up basic pieces.
2. Jump in
Jumpers aren't just for little girls! Make this look work for your age by layering with a crisp button down.
3. Swept away
A lightweight duster coat provides warmth during erratic weather, while sunnies shield your eyes when the sun decides to show up.
4. Slit service
Bare the right amount of skin (and let the cool breeze in) with a maxi side-slit tube skirt.
5. Vested interest
If a coat is too stuffy for springtime but anything less than that still makes you shiver, try a chunky sweater under a longline sleeveless blazer.
6. Frock up
Toughen up a mini dress with chunky hardware boots. Once the sun sets, add a silk bomber jacket.
7. Booty call
For girls who just can't part with their heels, consider boots with thick, sturdy heels—boosts your height for less pain.
8. The fray
Experiment with boy-girl dressing by pairing ripped jeans and an army jacket with a pretty lace blouse and dainty ghillie flats.
9. Team cozy
A warm weather outfit of an easy tee and a short skirt gets the cool climate treatment with the addition of a light cardi and a chic hat.
10. Feeling blue
Every girl needs a slightly oversized denim jacket in her closet. For a free-spirited vibe, try it with a denim dress and detailed ankle boots. 
Follow Patricia on Instagram.