Having a little trouble dragging your butt back to the gym? We feel ya! We at Cosmo are all about supporting your fitness goals for 2014, which is why we thought of this fantastic DIY racerback top perfect for all your sweaty sessions!

You only need two things: an old shirt and a pair of sharp scissors.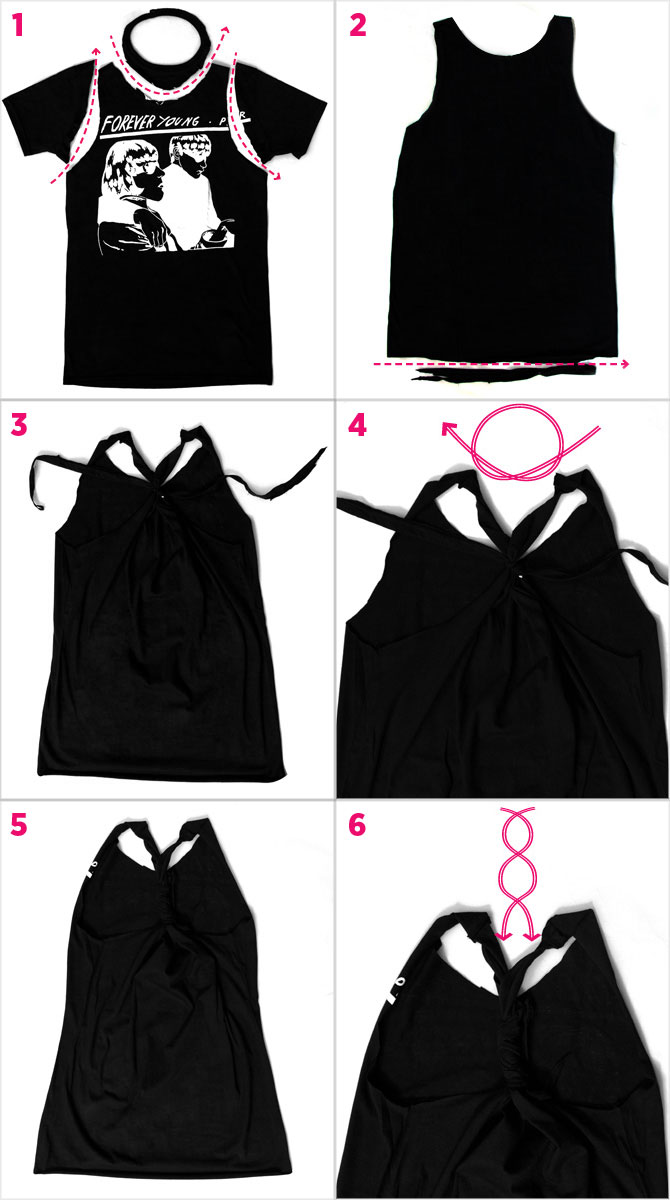 Step 1. Cut off the sleeves and the neckline.
Step 2. Flip your shirt back, and cut the bottom part, too. Don't throw the excess fabric though! You're going to need that for the next step.
Step 3. To create the sexy racerback cut, use the excess fabric to tie a knot in the middle of your sleeves.
Step 4. Do a double knot so it's really secure.
Step 5. Keep wrapping and twisting until you reach the end!
Step 6. Secure with another knot.

You should end up with something like this!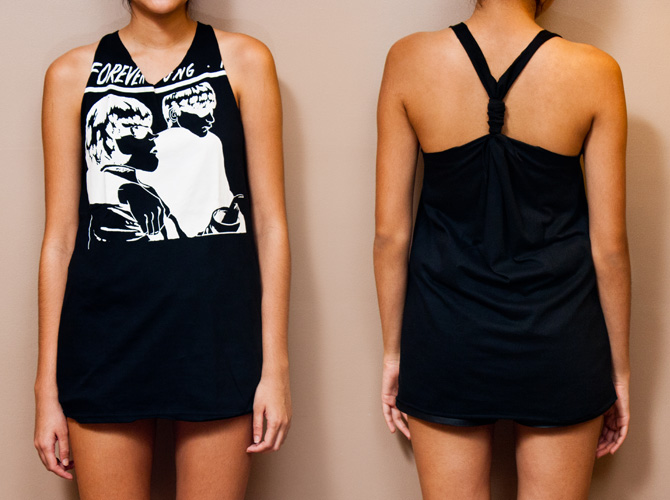 Here's to a fun and fit year ahead, ladies!
Continue reading below ↓
Recommended Videos