Even before becoming the newest celebrity to front Penshoppe's Denimlab line, Gigi Hadid has long been a true jean queen. She even perfected the art of wearing denim to dressy evening events, proving time and time again that the versatile fabric should always have room in a girl's wardrobe. Below, styling tips we're picking up from Gigi when it comes to making denim look fancy AF:
1. Try it in white.
Crisp, clean white never fails to add polish to an outfit—yes, even to a pair of slashed denim jeans.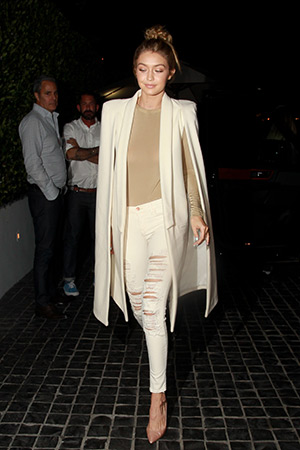 PHOTO: WENN.com
2. Accessorize wisely.
Gigi is an expert at accessorizing, often dressing up ripped denim with plush textures, sleek sunnies, and incredibly sexy heels.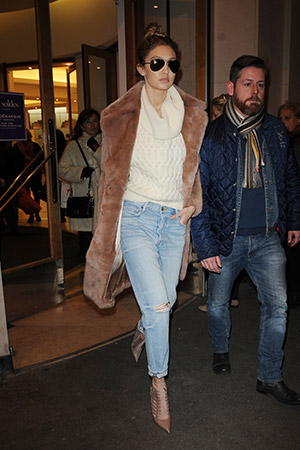 PHOTO: WENN.com
3. Choose the right top.
Balance tattered knees and a bleached-out wash with more elegant, feminine silhouettes.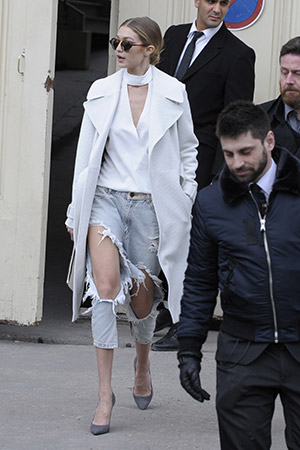 PHOTO: WENN.com
4. Go for a glam beauty look.
When in doubt, putting your best face forward totally helps. Exert more effort with your hair and makeup, and you can totally get away with wearing jeans to a night out.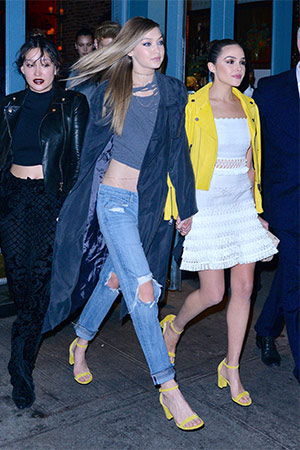 PHOTO: TNFY/WENN.com
Follow Patricia on Instagram.