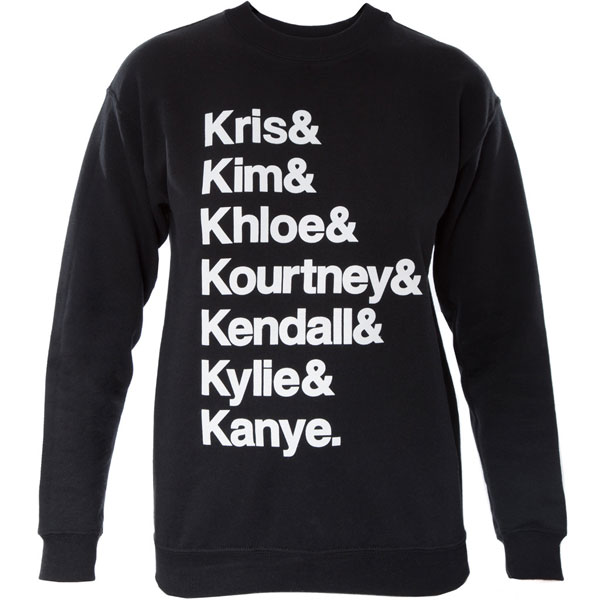 Obsessed with the Kardashians?
Well, DASH Boutique—the clothing and accessory chain founded by sisters Kim, Khloe, and Kourtney Kardashian—is now selling a Brian Lichtenberg graphic sweatshirt we all (ALL!) want to have.
It's sleek and simple, and the classic Helvetica font will make design nerds and Keeping Up With The Kardashians fans freak out. The sweatshirt comes in three colors: black, white, and a special one that has gold text over an all-black base.
It sells for $106 though, which is a heavy price to pay for sweats. But it must be expensive because Kanye's name is also on it?
If you want to take your KUWTK obsession to the next level, we think this is the best thing to happen to your closet. P.S. Can you imagine binge-watching the show and wearing this sweatshirt and eating a pint of ice cream?! Best weekend ever!
Follow Sandra on Twitter.
Continue reading below ↓
Recommended Videos