So you've been mostly staying at home for well over a year now, just chilling in your fave pajamas and loungewear pieces 24/7. Sure, the era we're living in is rough, but at least you get to dress comfy most of the time. But wait; suddenly there's a knock on the door or a ring from the bell. The package you impulsively purchased online has arrived and before you can get to that momentary source of happiness, comes a dreaded moment: You have to put a bra on. You heave a heavy sigh—there's just no escaping society's expectation that you need to keep your girls covered up and strapped down. In case you want something more cozy and easy to wear, we found something you'll want to fill your drawers with, ASAP: MUJI's new Indian Cotton Ribbed Bras!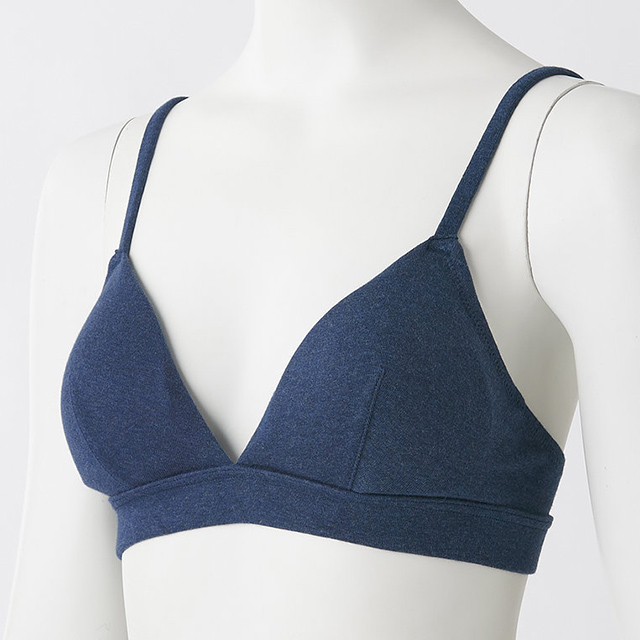 Even at first glance, this one already looks comfier than the heavily padded, underwired bras you've got stacked up in your closet. With a no-frills triangle silhouette that offers light support and just enough coverage, this bra will feel as lightweight and comfy as your fave at-home crop top. (We won't blame you if you secretly walk around at home wearing just this!)
Continue reading below ↓
Recommended Videos
Here's a closer look at the comfy, fuss-free build of the the MUJI Indian Cotton Ribbed Bras: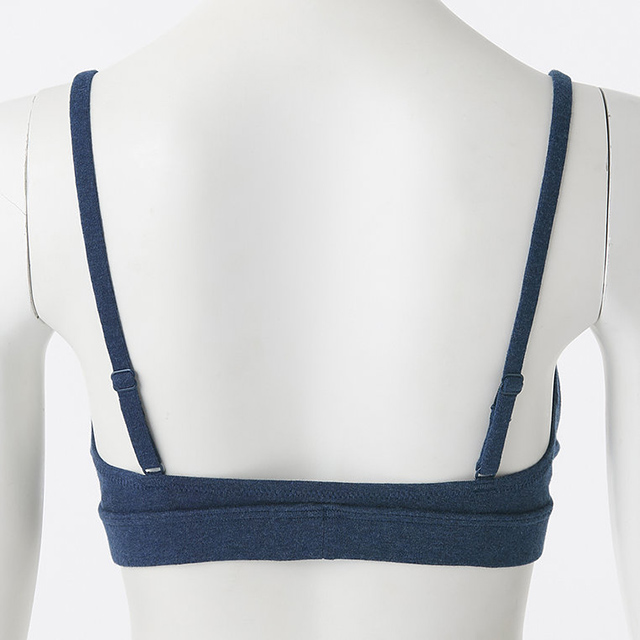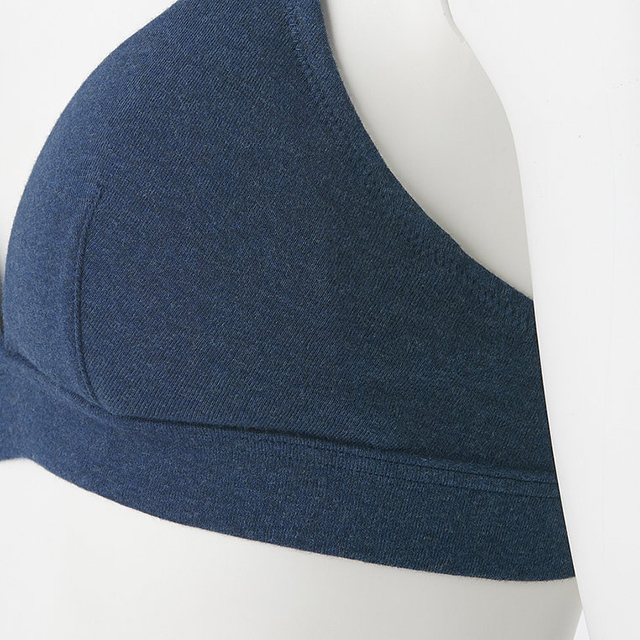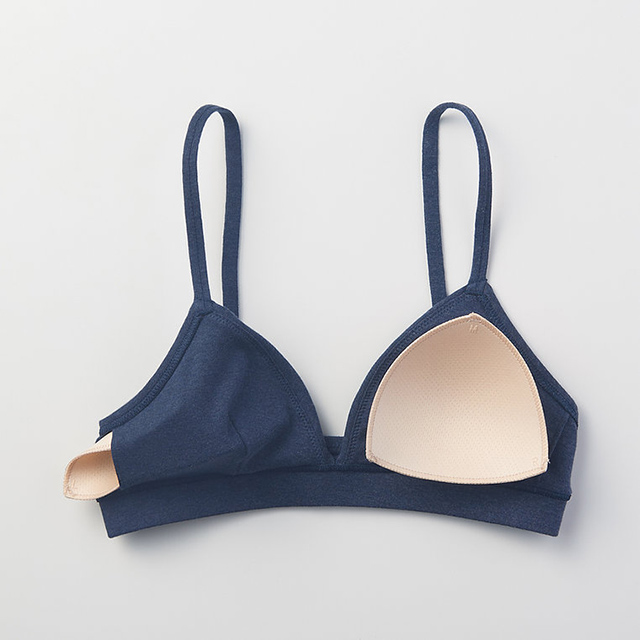 The Indian Cotton Ribbed Bra is made of ultra-soft, breathable organic cotton that allows you to prevent any awkward bulging or poking without having to wear something overly tight or constricting. It's also free from any underwire or metallic clasps—you put it on the way you would a T-shirt—so you get nothing but plush fabric all around. The bottom edge of the bra is a knitted fabric with a built-in elastic band to keep the material from digging into your skin and to let it move along with your body throughout the day. Plus, the padding is removable, so you can replace it with whatever pads you'd like to use or do away with them altogether. Perfect the fit with the adjustable straps and finally your girls can relax! It comes in three chic and neutral colors that's great for wearing under clothing or just on their own.
Check out all the colors you can shop: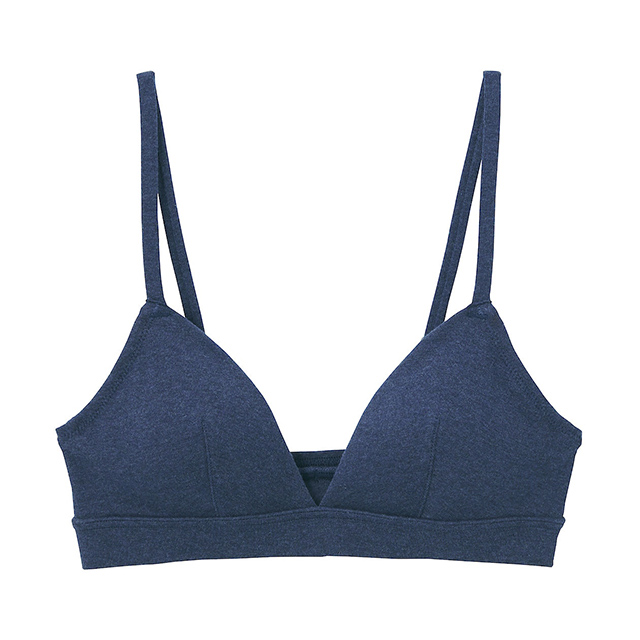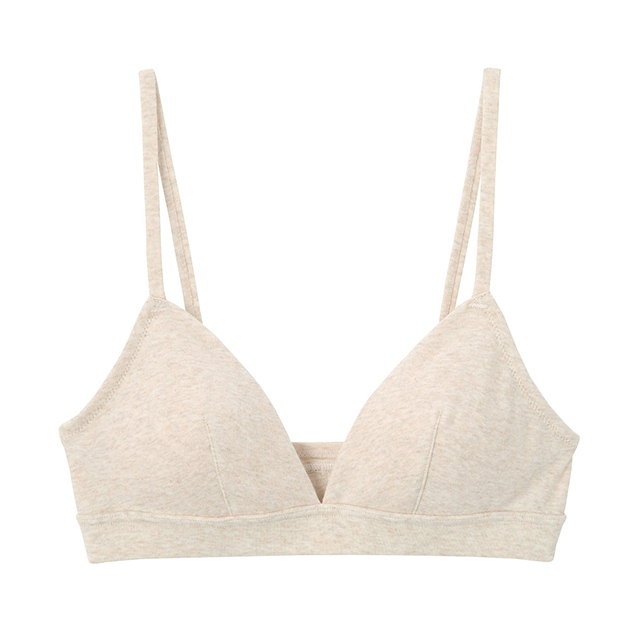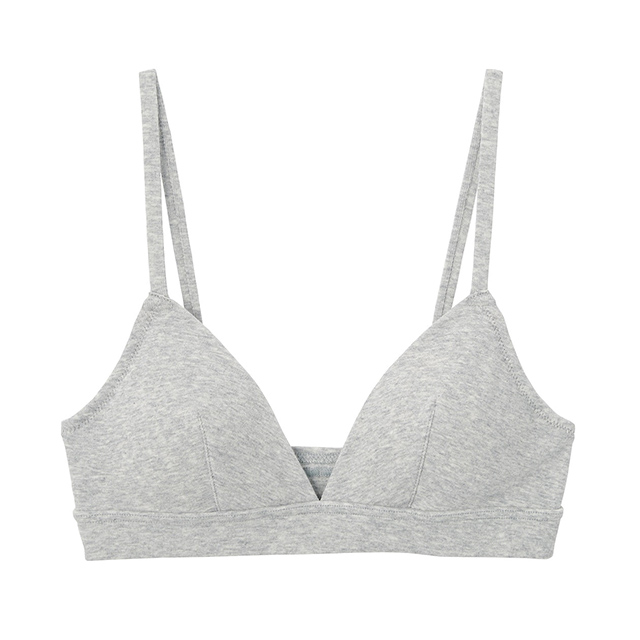 The Indian Cotton Ribbed Bras cost P1,150 each and are available online.
For more information, log on to MUJI Philippines' Facebook page.
Check out Spot.ph's Viber Community, download their cool Sticker Pack, and subscribe to their Chatbot.
MORE ITEMS TO ADD TO YOUR ONLINE SHOPPING CART:
Under P1,000: These Cute Chair Cushions *Belong* In Your Room
Under P600: These *Cute* Desk Mats Belong In Your Workspace
OMG, You Need To Stock Up On This P165 *Self-Heating* Instant Rice Meal