Quick! Visualize your closet and do a virtual inventory. Do you have a striped tee? A denim jacket? How about a pearl necklace?
Blogger and photographer Tricia Gosingtian included these (and 147 more!) in her debut book, 150 Style Essentials For Every Girl. Each page shows a must-have item personally shot by the 24-year-old in a style reminiscent of her much-loved blog, Tricia Will Go Places. Featuring trusty basics alongside trendier pieces, the book is a handy visual guide for any Cosmo Girl who never wants to say "I don't have anything to wear!" ever again.
Aside from the 150 essentials featured in the book, Tricia also shares her beauty tricks, blogging tips, and bits and pieces of her colorful life. During the October 10 book launch and signing in National Bookstore, Glorietta 1, Tricia shared that 150 Style Essentials is the perfect shopping guide: "You can browse the book and check out what you should look for, instead of going to the mall and having no agenda."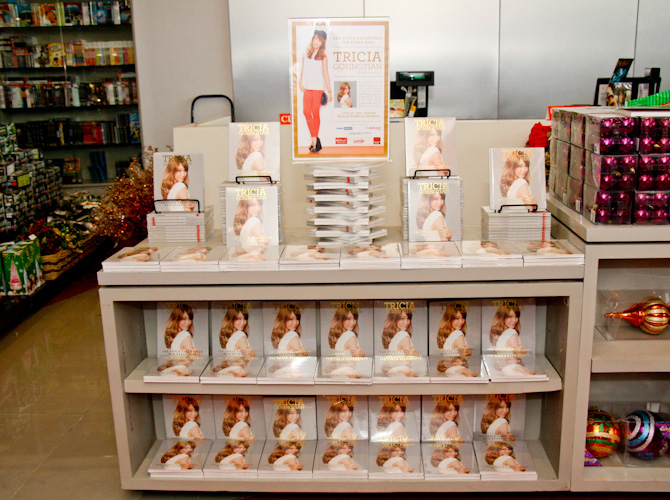 Continue reading below ↓
Recommended Videos
For those who are not yet fans of Tricia's blog, her book might convince you otherwise. Unlike fashion bloggers who gravitate towards loud, edgy pieces that most women couldn't pull off, Tricia's outfits are completely wearable, with an undeniable feminine aesthetic that is truly hers. "I don't wear party outfits everyday, and that's how I am. I just go to malls, and drink coffee, read books, and just watch anime or dramas!"
Tricia says her style is influenced by the Japanese: "The Japanese artists and models—they're true to themselves," she explains. "There's nothing pretentious about their outfits. They're just doing what they love and wearing what they think is comfortable and what they think will make them feel good. Hopefully with this style guide, you can feel good about what you're wearing, and look stylish at the same time."
Grab a copy of Tricia Gosingtian's 150 Style Essentials For Every Girl, now available in bookstores and newsstands for only P295!
***

We asked Tricia for her Top 5 style essentials from the 150 included in her book.
2629