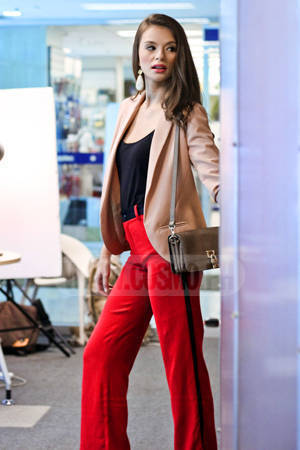 Never underestimate the power of a smart blazer and solid-colored bottoms. In the corporate world, the clothes you have on not only reflect how serious you are about your work, it makes an impression on your boss and your peers, too--not to mention that cubicle cutie who keeps sneaking glances every time you pass by.

In Cosmo's August 2012 fashion editorial, aptly titled "Get Ahead", we help you suit up with the goal of acing that big presentation, landing that much-deserved promotion, or getting that hefty raise.

With a pert yet professional mix of neutral hues, vibrant palettes, and animal prints, you'll have "dressed for success" written all over you the moment you set foot in the office. Want to see what went on during the shoot? Launch the gallery now!
2137
Recommended Videos