Heels look great, but they're not for everyone. If you're more of a sneakers girl who values comfort over anything—even added height—you can still get the best of both worlds with platform sneakers. They're cute, comfy, and go with practically everything. Below, a bunch of outfits you can pair them with:
You'll never go wrong with high-waisted pants.
High-waisted pants slim down your torso, and they make you look longer because they cover most of your waist. Layer it up like Jasmine Curtis—pair a neutral-colored top with a loose denim jacket to round out this look.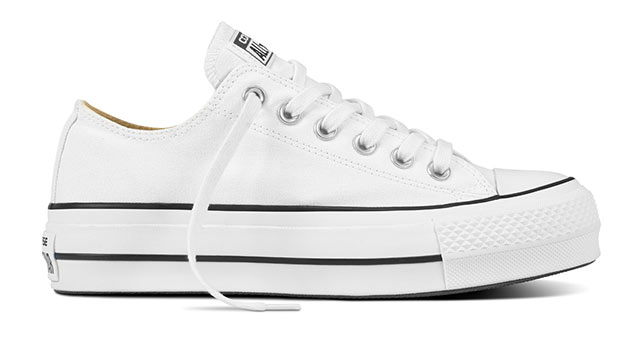 Chuck Taylor All Star Lift, P4,206.60, Converse
Let your dress match your sneaks! 
It's a no-brainer: If you're in love with one shoe color, why not get a dress to match? Pair a neutral-toned bodycon dress with a pair of olive green washed linen platform sneaks. Check out what Julia Barretto has on: The high slit will show off your legs and when paired with a platform shoe, the whole look will make you seem taller! 
Continue reading below ↓
Recommended Videos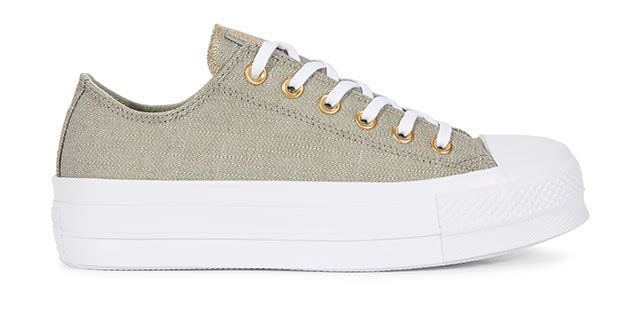 Chuck Taylor All Star Lift Washed Linen, P3,154.25, Converse
Be bold in black and white!
Keep things poppin' in monochrome like Nadine Lustre! A bold pair of buckled platform sneaks will look great when paired with a black bodycon mini skirt, a sleeveless low-cut top, and a black casual dad hat.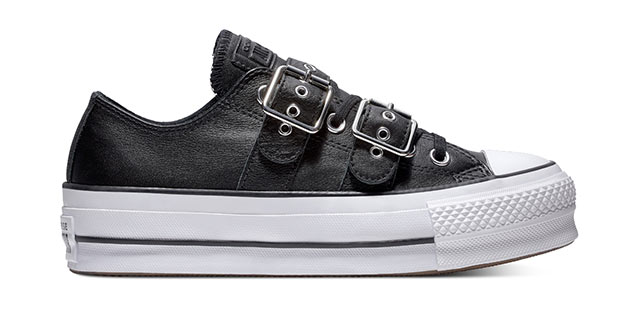 Chuck Taylor All Star Lift Buckle, P7,011, Converse
Pair a patterned romper with striped sneaks.
You can wear a floral patterned romper (we're really digging the one Maine Mendoza has on) with white striped platform sneakers. Because the stripes are minimal and the shoes are white, you won't have to worry about your shoes overpowering the patterns of your outfit.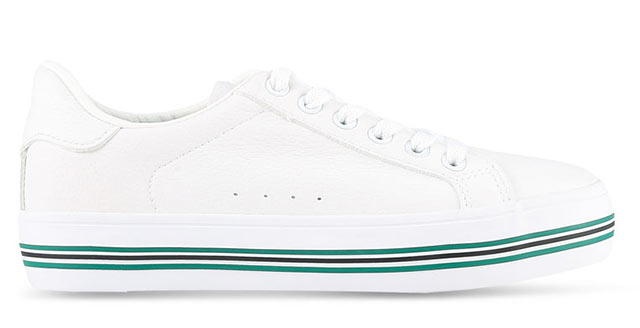 Striped Platform Sneakers, P1,169.00, Zalora
Follow Erika on Instagram.