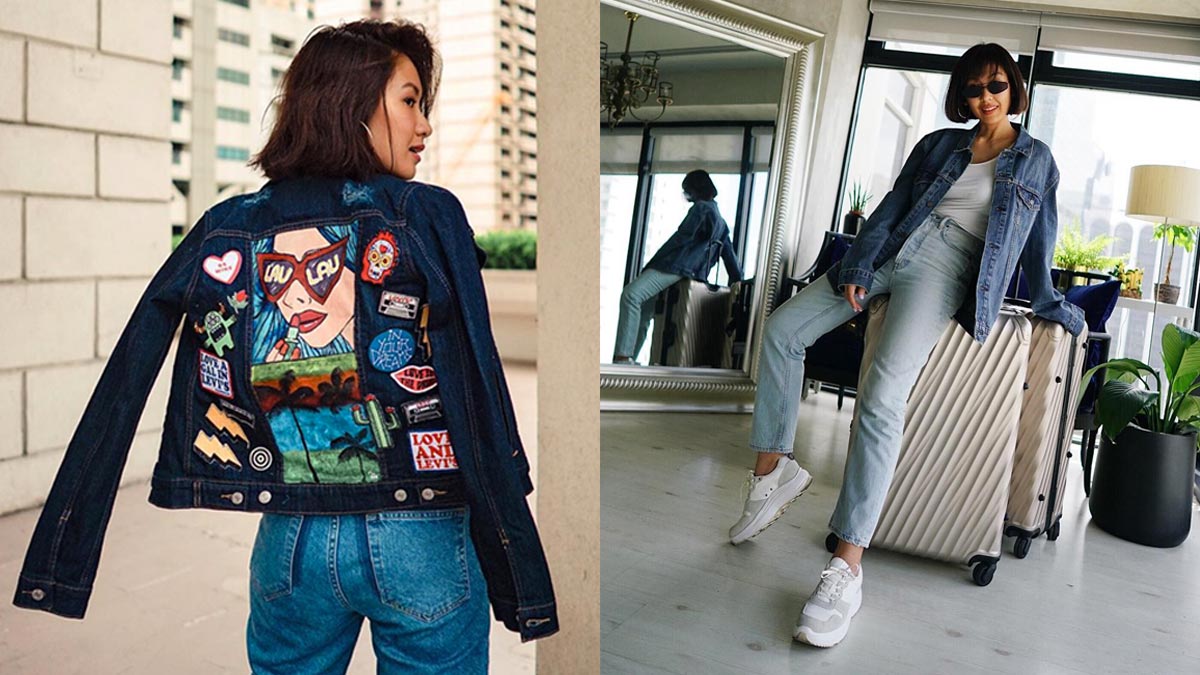 The weather in our country can get moody AF; one day it's scorching hot and the next it's pouring rain. And right now, we're well into the rainy season and you all know what that means: jacket weather! Here, we take down notes from style star sisters Liz and Laureen Uy on how to make the most of this rainy day staple:
Let's start with the basics, shall we? Both Liz and Laureen love oversized denim jackets that take their casual outfits up a notch.
To make things cuter, you can add graphic prints to your favorite wardrobe staples.
Just like Laureen, Liz likes to her jackets a little more ~*extra*~ with embellishments like sequined patches or fancy collar.
Long coats are also classic wardrobe staples and will surely make you look extra classy and chic! Liz's checkered coat and red leather boots are a stylish play to colors and textures!
And speaking of color, here's Laureen's way of incorporating a bold color into her otherwise monochromatic look.
Channel ~*cool girl vibes*~ with '90s-inspired jackets just like Laureen.
BONUS: If you ever find yourself on a trip to somewhere cold, try wearing a puffer jacket! They keep you warm and look cute AF.
Recommended Videos