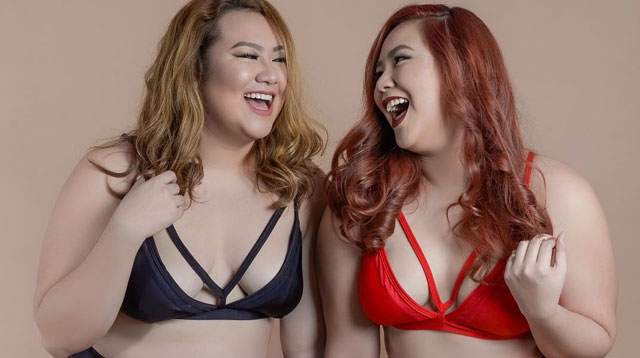 One of the best things about being in the tropics, and pretty much only having one season (hot) is the fact that we can wear swimsuits all year round! But until this year, plus-size Pinays didn't have a lot of options when it comes to beachwear. And the few we did have were too tacky! Thank goodness for wonder twins Danah and Stacy Gutierrez! In collaboration with SXY, they recently came out with a new swimsuit line for plus-size women, and they are to die for! 
We spoke to the Gutierrez sisters to find out more about their collaboration: "We met the girls behind SXY and it just happened! They made an offer and we couldn't let such a wonderful opportunity pass. We've been eyeing their designs waaay before we even met up, so we knew we'd produce a very fierce and sexy collection with them."
On their favorites: "Gotta be The Madame and the Sultry Sugar! We think all shapes look great in them."
On how they designed this collection: "It's very mature and far from our first collection. Our pieces are so versatile! We really designed this line in a way that lets women wear our pieces at the beach, but also on a night out in the city! Our clients can get creative, and style the pieces however they please."
On the message they're trying to send with this collection: "We want people to realize that not all bodies are meant to look the same. We also want Pinays to know that it's important to respect your body enough to give it genuine TLC. If hitting the beach and soaking up the sun is one of the many activities you enjoy, go for it. Don't let something as superficial as how your body looks in a bikini keep you from doing it."
You can find and shop the entire collection here. 
Follow Ysa on Instagram. 
Recommended Videos