 Read the story? Tell us what you think!
0

Didn't know that!

0

Hmmm....tell me more.

0

How and where can I get this?

0

I'm already a loyal fan!

0

Will share this ASAP!
Despite having a rocking outfit, some women still commit a major fashion crime by having their intimates show unintentionally. With this, CGs, we remind you that your OOTD planning should also include wearing the right undies. Read below how you can seamlessly wear your bra under any outfit.
1. T-shirt bra
Lightweight tops have the tendency to make your underwear look obvious, so a bra that disappears underneath clingy and tight clothing is a practical choice. Look for bras that are seamless so the outlines don't stick through the fabric. Check for cups that are contoured and hold their shape as these have thicker materials which also provide better nipple coverage. That said, you can't go wrong with T-shirt bras. Not only do they look invisible under your tees, they're also super comfortable and give you maximum breathability.
2. Laced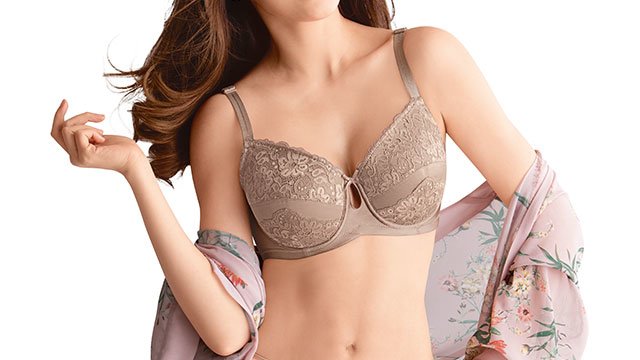 ICYDK, you can wear a laced bra even outside the bedroom, so there's no need to be intimidated when buying one. There's also no need to hide them when wearing sheer tops. Instead, intentionally make them a part of your look as this adds texture and a bit of edge to your outfit. They also go well with dressy fabrics like satin and velvet that allows you to show off a little skin, letting your laced bras take some of the spotlight, too.
3. Demi underwire
Bras made with underwire surround the base of the breasts to provide structure and support. But don't just get any underwired bras! To get the most natural-looking breasts, go for the demi underwire bra that cuts low across the whole cup and plunges low to show your cleavage. This type is best worn with scoop-neck or wide-neckline tops. This also works as a push-up bra for smaller cups as the shape of the bra helps push the breast tissue upwards and to the center of the chest.
4. Non-wire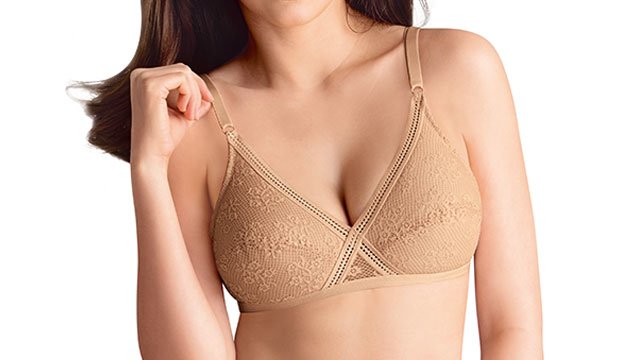 Feel like you've freed the girls without sacrificing the support you need by wearing unwired bras. Unwired bras are slightly padded with soft foam without the extra weight so they're perfect for daily wear! Who says you need to go bare to feel sexy?
5. Extra support
For ladies who need the extra support, go for full cup bras that have a shaping and back-smoothing feature. Wearing these will boost your confidence even when you're wearing fashion-forward tops. This also provides ultimate comfort while shaping your breasts—a great way to keep them in place as you walk or move as the day goes.
Avon has a wide array of options that can make it your one-stop shop to purchase your basic underwear. Its offerings are stylish, high-quality, and durable—but the prices are also wallet-friendly! Oh, and did we mention their nude-colored bras are made to match every Filipina's skin tone?
To learn more about Avon, click here.
More From Avon Fashions