1. Have a uniform—and stick to it.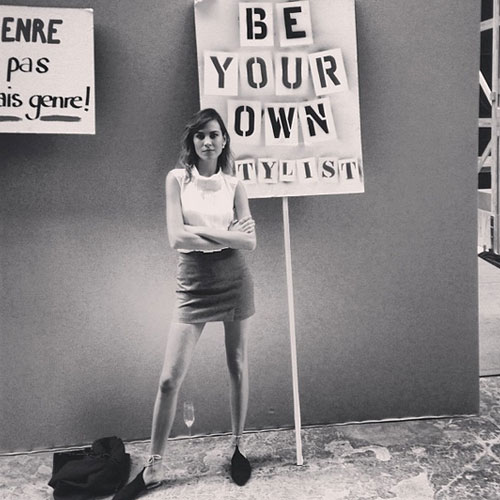 Magazines and fashion blogs will tell you to experiment with trends, with clothes that are hip and cool and of-the-moment. And while there is absolutely nothing wrong with that, there is also nothing wrong with sticking to a uniform. For celebrity Alexa Chung, it's her mini skirts. For Cosmopolitan magazine Fashion Editor Happy Lopez, it's her monochromatic joggers. If you love something—a crop top, a white blazer, a plain pencil skirt—don't be afraid to wear it all the time. If it works for you, and you feel good, buy it. Lots of it.
Continue reading below ↓
Recommended Videos
2. If you don't feel like using accessories to dress up an outfit, DON'T.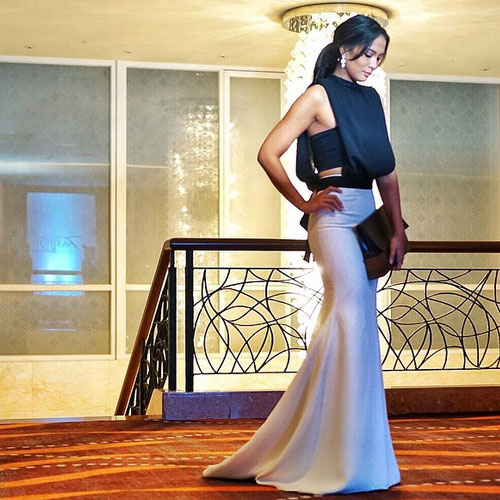 "Excessorizing" was cool for five minutes, but you don't have to do it. The best outfits are streamlined and clean. Sometimes you think it's fashionable to layer on necklaces and bracelets and things that sparkle and shine, because those things "make an outfit." Sometimes, they don't. Sometimes, you look like a Christmas tree. Remember that quote Coco Chanel once said? That before you leave the house, you should remove one accessory? Yeah, do that.
3. Control underwear makes clothes look good.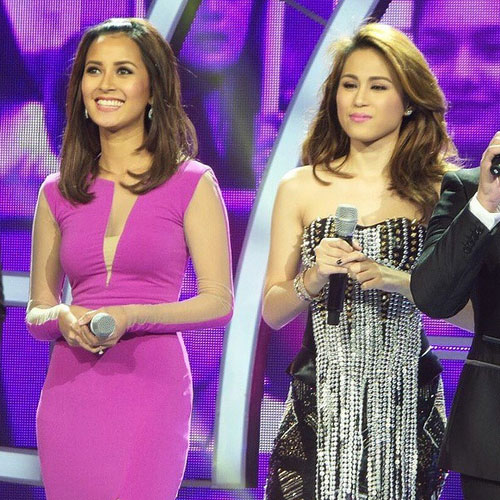 Here's the thing: You don't have to be a plus-sized woman to wear control underwear. Celebrities—even the ones who are crazy fit—wear them. It's the secret no one will admit! Underneath that super tight pencil skirt or bandage dress is Spanx. Control underwear is expensive, but every woman should invest in one, because it flattens your puson, lifts your butt, and makes clothes look extra flawless.
4. High heels also make clothes look good.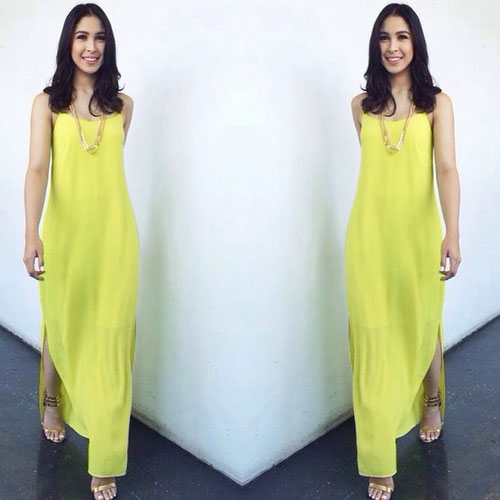 You can hate on heels all you want, because they're painful. Hence, they make you cranky. But you can be the saddest human being on the planet, but no one will notice, because you're wearing the tallest stilettos. Heels make you walk differently. Your legs seem longer, and your butt looks perkier. Designer Oscar de la Renta once said, "Walk like you have three three men walking behind you." It's hard to do that in sneakers.
5. Wear a key piece differently.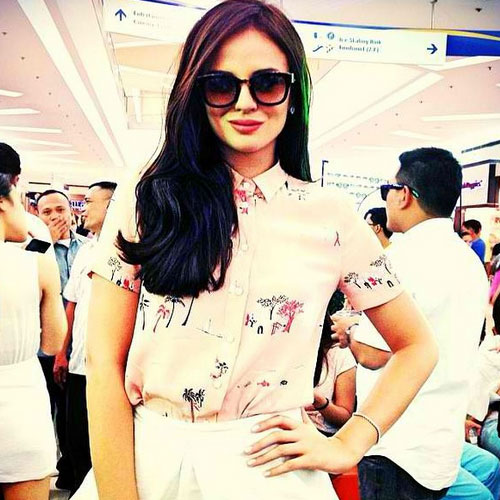 That button-down you like wearing at work can look different every time you wear it. You can copy Georgina Wilson and fasten all the buttons. Or, you can leave the last two buttons below open, so you can do a half tuck—like this!
6. Have a fashion peg.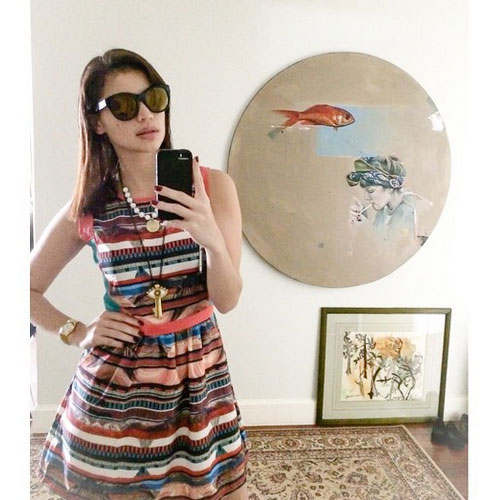 The reason why Anne Curtis looks good all the time isn't because she has a great stylist (although that helps, too). It's because she has a fashion peg. The actress admits she looks up to Audrey Hepburn for days when she doesn't know what to wear on It's Showtime (she styles herself every day, FYI). Follow Anne, and find someone to look up to, style-wise. Found one already? Go to Pinterest or Instagram. Stalk her style religiously. You don't have to follow everything she wears (that's weird and creepy), but check her key pieces, and see if those are things you can wear.
7. Always leave something undone.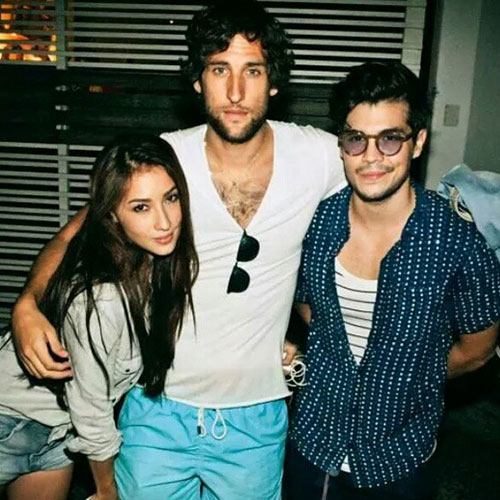 The trend now is that clothes shouldn't seem too ayos, too ironed. Don't be O.C. about how to roll your sleeves. If the left fold is bigger than the right fold, that's okay! There's no "right way." Just look at Solenn Heussaff, and the perfection that is her ruffled chambray polo.
Follow Sandra on Twitter.