We wish we could downplay it for you, but it is absolutely terrifying to meet the boyfriend's parents for the very first time. Just the thought of making beso with your future (!) mother-in-law (!!!) is enough to make you break a sweat. Lucky for you, we're at an expert level of 245 at this game, so we'll help you make it out ALIVE.
Before you show off your mad chopping skills in his mom's kitchen, let's discuss your outfit options...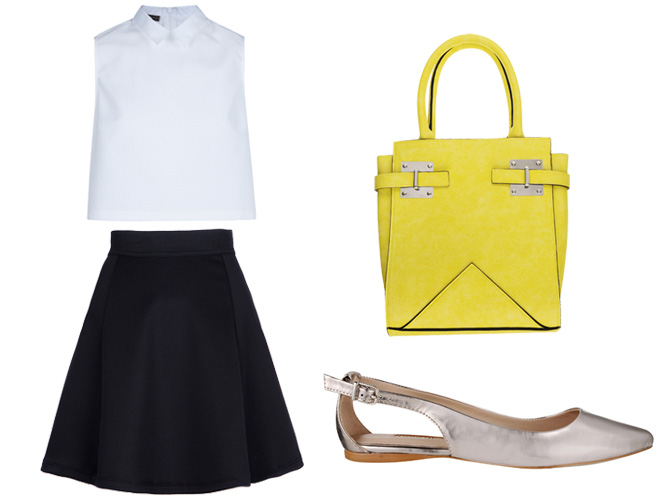 Skirt, Suiteblanco
Top, Suiteblanco
Shoes, Dorothy Perkins
Bag, Dorothy Perkins 
Black and white classics—like this skater skirt and collared sleeveless top—are always a safe bet. If you're meeting his parents over brunch, choose a skirt with a modest hemline, and resist the urge to pair it with something too flashy.
Continue reading below ↓
Recommended Videos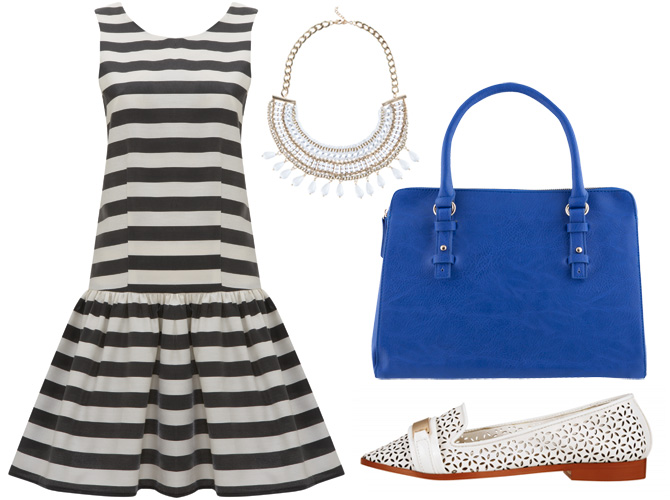 Dress, Warehouse
Laser cut flats, Dorothy Perkins
Necklace, Suiteblanco
Bag, Suiteblanco
Dresses have the power to make you feel like the prettiest girl in the room, so don't be afraid of slipping on your favorite one! A nice touch: Wear your favorite necklace or earrings, and his mom won't be able to stop raving about how put-together you look. Accessories are easy conversation starters, too.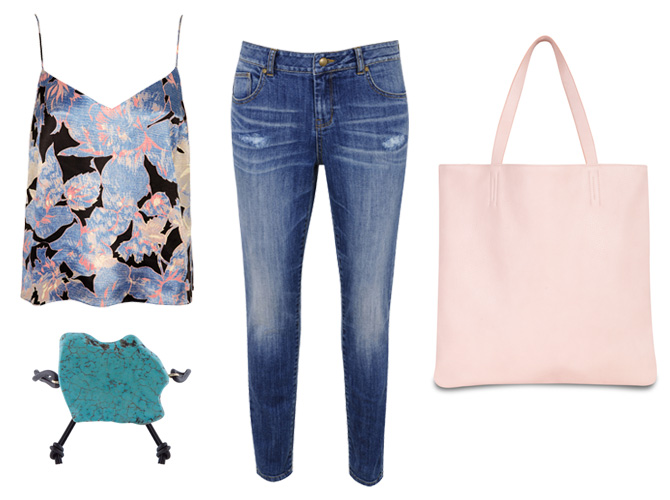 Jeans, Dorothy Perkins
Top, Topshops
Tote, Suiteblanco
Bracelet, Suiteblanco 
Silk tops are our new favorite sandos, because they dress up even your rattiest jeans! You can tuck it inside jeans or a pencil skirt, and look fab.