1. Washing your hair every day.
We get it, it's hot, and wetting the hair is the easiest way to stay cool this summer. But constantly using your shampoo strips your hair of its natural oils, making it super dry. Our tip? Use a dry shampoo in between washes to keep oil on your scalp at bay.
2. Tying your ponytail too tight.
That bouncy cheerleader-esque pony you love? Wear in moderation. Tying your hair tightly using rubber bands causes strands to break easily. You'll also end up with a lot of split ends. If you need to put your hair up, use Goody's Ouchless Elastics (available at leading department stores), which will keep your hair secure, without causing major damage.
3. Not using a silk pillow case.
They're pricier than your regular cotton cases, but sleeping on silk reduces hair breakage and frizzy tresses in the morning.
4. Using straightening and curling irons when your hair is wet.
ADVERTISMENT - CONTINUE READING BELOW ↓
We know these tools damage the hair when it's 100% dry (which is why you should totally use a heat protectant before you style!), but using them on wet tresses can cause even more damage. Remember, wet hair is more prone to breakage, so treat it with TLC.  
5. Cutting your own bangs.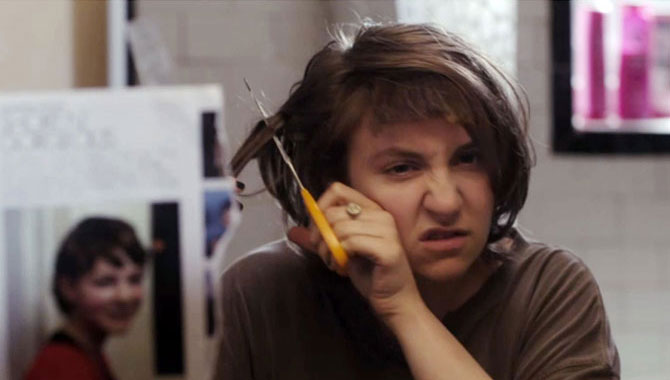 We cannot emphasize this enough. Please, please leave your hair to the pros. Lena Dunham's bangs in Girls? No.
6. Applying conditioner EVERYWHERE.

Your scalp already contains natural oils, so conditioning your roots will just make your hair greasy and lifeless. Instead, apply a volumizing conditioner to the ends (where your tresses tend to get drier), and rinse off after about three minutes. Your hair will still feel soft and moisturized—without feeling heavy. Like Candice Swanepoel's locks.