Even if you aren't #blessed with naturally thick flowing locks like the Kardashians, there are many ways to fake it.
1. Use a volumizing spray.
Spray this from the roots to the tips of damp hair, especially before blow drying. This product will give you that much needed lift on your crown. Try: Eva Nyc Up All Night Volumizing Spray, P795, Beauty Bar.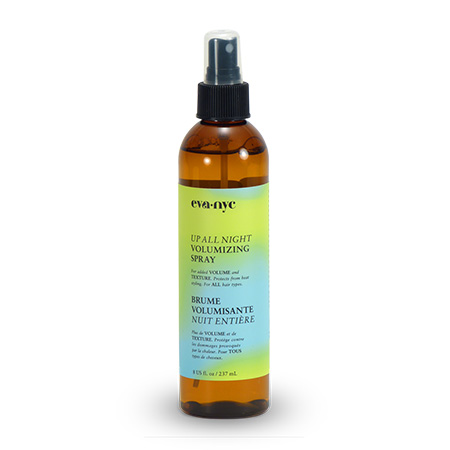 2. Tease!
No, you don't have to go all-out crazy when it comes to teasing your thin hair a la Madonna in the '80s. Take two small sections from your crown: a top and bottom layer. Lift the top layer up, and comb the bottom layer with a fine-tooth comb in the opposite direction to form a "cushion" for the rest of your hair. Now, place back the top layer so it's smooth on the outside, but lifted from within. At the end of the day, use a wide-tooth comb to get rid of tangles that could lead to breakage.
3. Go easy on the products.
If you have fine or thin hair, you should know better than to overdo it with products. The chemicals in shampoos, hair sprays, hair treatments, and masks can actually weigh your locks down and leave your roots looking flat. Depending on the natural volume of your hair, only squeeze out product as big as a one peso coin.
Continue reading below ↓
Recommended Videos
4. Give dry shampoos a chance.
If you have a dry to normal scalp, you can get away with shampooing every other day. When your roots begin to appear and feel oily, sprinkle some dry shampoo. Work the product into your hair using your fingers. Not only will dry shampoo leave you feeling refreshed, but it will also give you added volume instantly.
5. Try getting blunt ends.
The next time you go to the salon, try asking for a lob with blunt ends, because it can give the illusion of having thick hair. Here's some hair inspiration from YouTube beauty vlogger Zoella:
6. Don't just curl the ends of your hair.
Having curls only at the ends of your tresses will weigh down your locks and flatten your roots. So if you wish to still score sexy beach waves, use your hands to undo the curls after releasing your hair from the curling iron. Then, flip your head over and back to loosen the curls.
Follow Retty on Twitter.