Being #blessed with naturally thick and luscious locks may put you one step ahead in the beauty game, but truth is, it's quite a handful to maintain and care for that kind of hair. Here, everything you need to know about caring for your mane.
1. Always detangle. 
The problem: Thick hair is almost synonymous with having locks that are perpetually tangled and knotted. While it's so much easier to just live your life without picking up a comb, that seemingly harmless habit can damage your mane in the long run.
The fix: Use a brush that's specifically made for your hair type to prevent breakage and damage.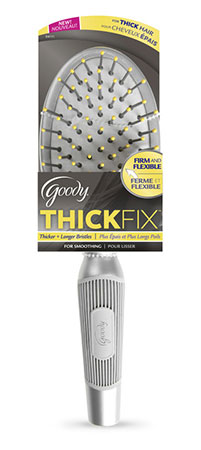 Try: Goody ThickFix  Easy Smoothing Brush P1,199.75, SM Department Store
2. Keep frizz at bay with products.
The problem: Thick-haired women often skip brushing their hair because it almost always ends up looking like a big ball of frizz.
The fix: Use an alcohol-free hairspray on your brush to tame frizzies. 
Continue reading below ↓
Recommended Videos
3. It takes FOREVER to dry.
The problem: Whenever you're in the mood to exert effort into making your hair look amazing, you have to wake up EXTRA early to let your hair dry before you style it.
The fix: Wash your hair at night and let it air dry completely before you sleep. In the A.M., work in some dry shampoo on your roots before using a curling/flat iron/blow dryer to create loose, lakas maka-Victoria's Secret model waves. P.S. Make sure to use tools that suit your thick hair!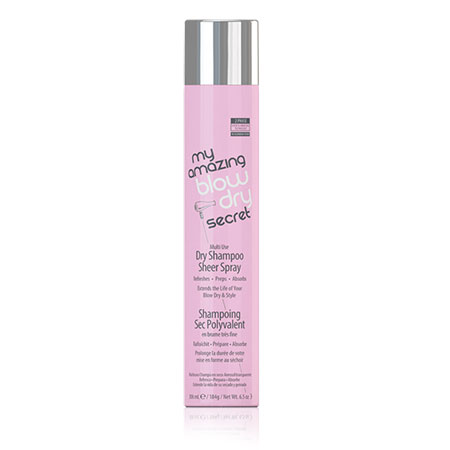 Try: My Amzing Blow Dry Secret Dry Shampoo Sheer Spray, P1,100/306mL, CultFavorites.com.ph
4. Your hair looks and feels too heavy.
The problem: The wrong haircut can make your mane look like it's weighing you down.
The fix: Ask your stylist to give you a cut that will suit your face shape the best. Certain hairstyles look different depending on your face's frame and hair texture, so always ask a professional for a second opinion if you want a drastic 'do.
5. Check your shampoo and conditioner.
The problem: You already deal with thick and full hair, and it seems like your daily shampoo and conditioner combo is making things worse.
The fix: Check your products and be sure that you're using ones that will work for your hair's volume. Stay away from shampoos that promise thicker and more volumized locks, especially if you want to keep frizz away. Instead, invest in moisturizing shampoo and conditioners that will nourish your mane. For days when your roots feel and look oily, use a clarifying shampoo to sop up grease.
6. Your ponytail feels heavy AF.
The problem: You turn to high ponytails and buns to keep your hair away from your face. They're easy to do and look really cute, but they feel so heavy that your neck hurts.
The fix: Try experimenting with braids—they look AMAZING on anyone and don't feel bulky.
Follow Retty on Instagram.