If you're tired of getting your locks dyed, here are ways to seamlessly grow them out and embrace your natural hair color again.
Blend, blend, blend.
For highlights that were painted close to the scalp, you can ask your stylist to softly blend the bleached stripes with the regrowth using a shade that's close to your natural hair color.
Blonde girls should take it slow.
When you've gone blonde, transitioning is a lot trickier. You can't immediately go dark. The bleached tips will just suck the dye in, and your tresses will eventually fade into a washed-out brown. (Trust me; I've been there, done that) What you can do is to ask for lowlights in caramel and espresso shades to gradually transition into the hue that's closest to your real hair color.
Continue reading below ↓
Recommended Videos
Or try an ombré.
Another way to gradually go back to your roots (pun intended) is to get an ombré dye job or babylights. This way, your regrowth can be blended with the lighter colored ends.
Keep your locks healthy and hydrated.
Colored hair is chemically processed, so dryness and brittleness are inevitable. To grow out healthy strands, continue lathering sulfate-free shampoo and regularly hydrate the ends with a conditioner or a hair mask.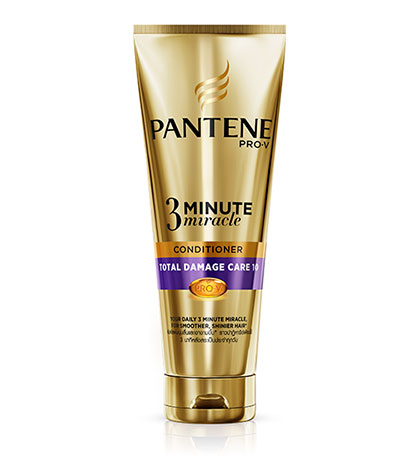 Pantene 3 Minute Miracle Total Damage Care Conditioner, P259, Watsons
Get a trim.
The driest part of the hair are the ends because they're farthest from the source of natural oils, the scalp. Snip parched tips every three to four weeks to gracefully grow out your locks.
Learn how to braid.
But if you aren't willing to shell out more money at the salon, then just grow out your hair. Try a headband braid to disguise the awkward divide between the regrowth and dyed strands.
Follow Ira on Instagram.
EXPLORE COSMO