"Children are the future of the planet and we have the fundamental right to a life of dignity." Those were the words of Kehkashan Basu, a youth leader and recipient of the 2016 International Children's Peace Prize. She, along with many other young activists, have taken matters into their own hands in raising awareness for climate change, participating in movements such as the School Strike for Climate, Fridays For Future, and the Student Climate Group. They do this in the hopes of getting the people in power to listen to their pleas and work on solutions that will ensure the life and safety of their generation.
The strike on the 20th is an initiative by the young people calling upon adults to momentarily stop our "business-as-usual" and join them, just as they have interrupted their education to lobby for this important cause. We have to acknowledge what is happening to the our world, and that it needs our attention now before it is too late.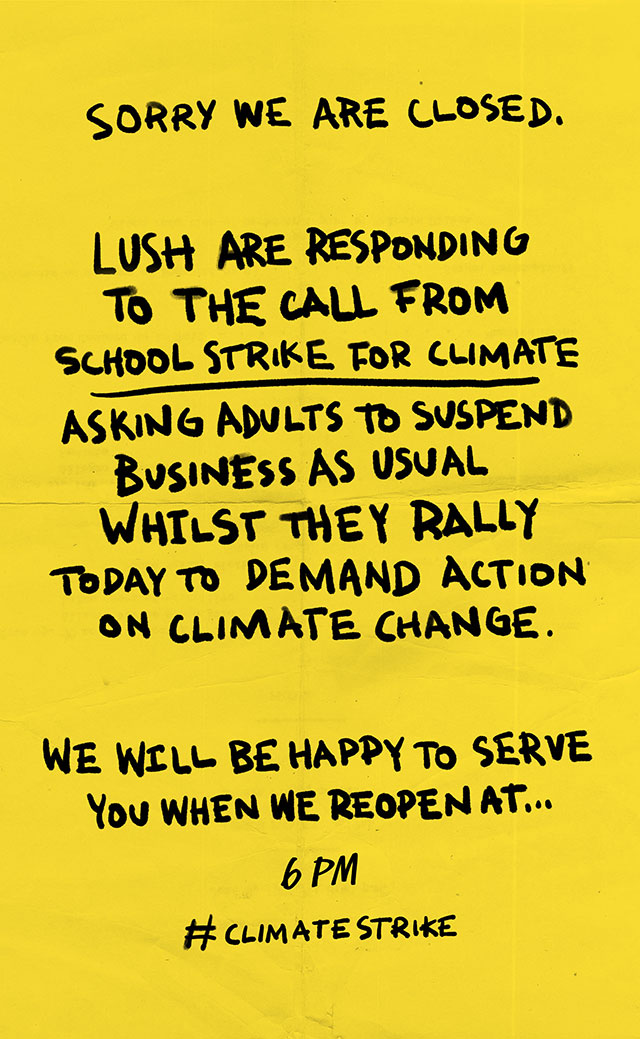 With this, Lush stores will be halting operations and closing their stores on September 20, from 2:00 to 6:00 pm, in support of the Youth Activitists group and students striking for climate change awareness.
Follow Cheska on Instagram.
Continue reading below ↓
Recommended Videos