Want to amp up your arches for the holidays? This new beauty trend involves putting colored Swarovski crystals on brows to frame and shape the face. Yep, our friends from Benefit Cosmetics are offering Bling Brow to clients who want to get their face adorned with, err, crystals.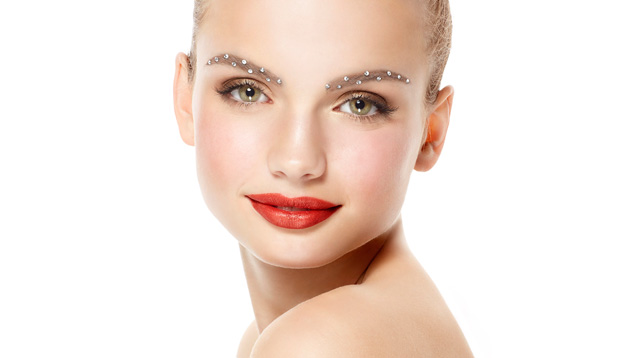 Clients can pick from eight colors: rose gold, greige, light silk, crystal, smoked topaz, green multi-color, light pink, and pink multi-color. A brow technician can use tweezers to apply the crystals either under or over your arches—or she can put it on your brows directly.
The crystals have their own adhesive, so you can remove them any time you want! They last for about three days, and when they do start to fall off, you can always use lash glue to stick 'em back on.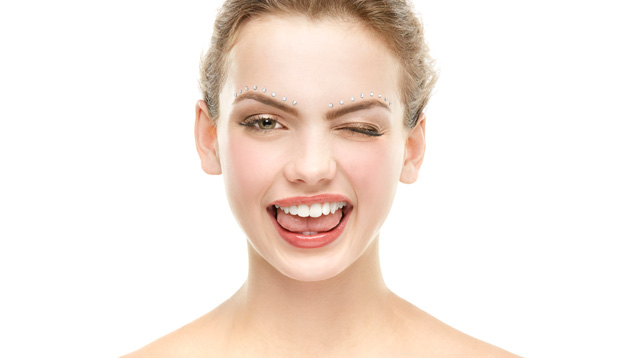 They aren't exactly waterproof, but the Benefit girls swear they take showers with the crystals on; they just have to be extra careful when they wash their face.
Continue reading below ↓
Recommended Videos
Depending on what kind of bling style you get, the service can cost between P200 and P700. You can also opt to buy the kit for P1,400.

We know it sounds a little weird to have your brows all blinged out, but it's definitely a trend perfect for the holidays. Plus, doesn't it sound like soo much fun?
Would you try brow bling?
Follow Sandra on Twitter.