If you're obsessed with everything beauty—from lipstick to brow products, serums to hair extensions—you really should be at the first-ever Cosmo Beauty Block. 
What is it???
Why, it's only the Best Beauty Event Ever, and it's happening on August 27, 2016 at SM Megamall. Think of it as a big kikay party for Cosmo girls! Attendees get to shop for the hottest beauty products (at discounted prices, no less!), participate in games to score free pampering treatments (brow shaping and manis, you guys!), aaaaand go home with free loot bags filled with more fab ~*beauty things*~. (We hear these loot bags are TDF, as they're filled with the winning products from the Cosmo Beauty Awards 2016!) 
FREE MAKEUP?! YES! But what else is in it for us?
Great question! Attendees can look forward to meeting Cosmo's first-ever Beauty Council composed of only the best of the best of the beauty industry. Get inspired by their success stories and learn how you, too, can make it big in beauty.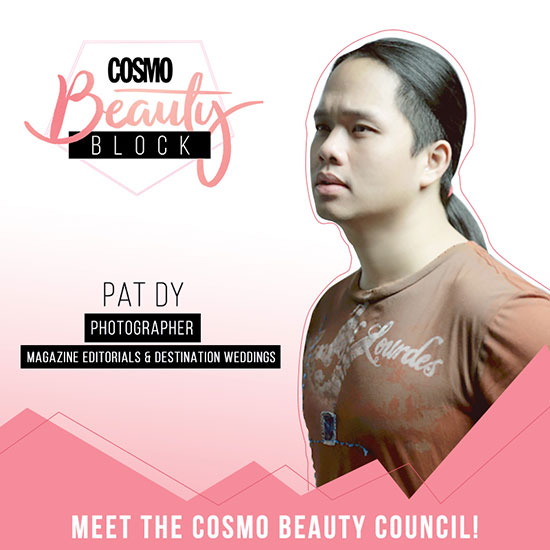 Continue reading below ↓
Recommended Videos
Magazine and destination wedding photographer Pat Dy will give a talk on pursuing your passion for photography. He'll also throw in some tips on how you can look fantastic in photos all the time. #win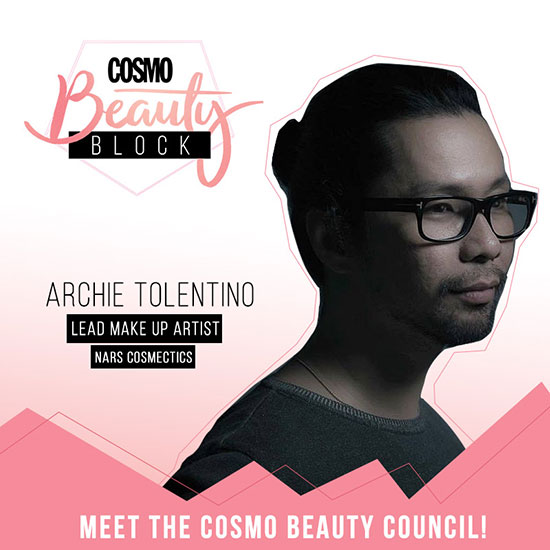 Archie Tolentino, lead makeup artist at NARS Philippines, also joins the council to share how aspiring makeup artists can break into the beauty industry. Also expect Archie to give fab skincare and makeup tips that will surely change your beauty game.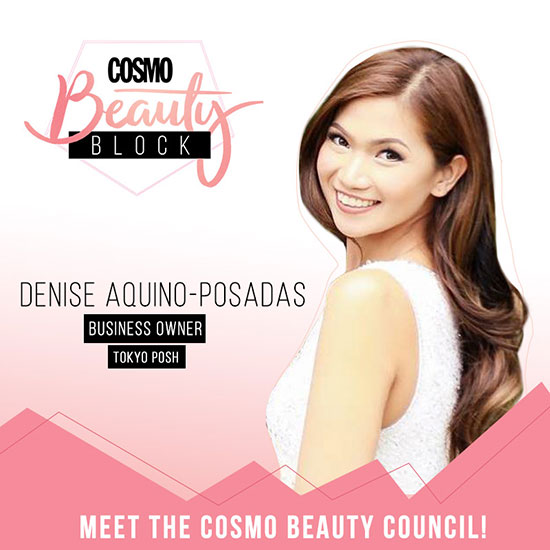 Denise Aquino-Posadas, owner of Tokyo Posh, will dish her secrets for putting up a beauty business and succeeding—just like how she did it.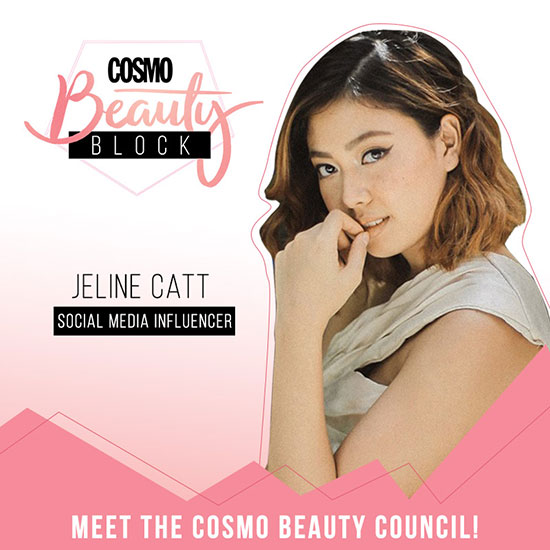 Finally, if you're curious about YouTube beauty vlogging, prepare to take down notes from Jeline Catt, as she discusses the ins and outs of video blogging.
Aside from these super talented folks, you'll also get a chance to meet us—your Cosmo editors! We looooove meeting readers, especially if we can have fun conversations about kilay and lipstick. *wink* Looking forward to seeing you all! 
HOW DO WE SIGN UP?!
Click this link to sign up and get MORE freebies! Also, follow us on Facebook, Instagram, and Twitter for more updates on the event.
The first-ever Cosmo Beauty Block is brought to you by our co-presenter Pantene, gold sponsors MAC, BYS, Skin White, Ever Bilena, and Revlon, and silver sponsor Moringa. 
Follow Retty on Instagram.