Hollywood icon Marilyn Monroe is known for many things—her signature low-cut white halter dress, her alleged affair with former U.S. President John F. Kennedy, and her perfectly coiffed hair. What a lot of people don't know however, is that she actually is one of the pioneers of contouring, specifically on the lips.
Marie Claire revealed that Marilyn's makeup artist used five different lip colors to create her signature full pout. The idea was to contour the lips to create more depth and dimension, creating the illusion of thicker lips.
Here are the steps that you can try to recreate Marilyn's lip contouring trick:
1. Line your outer lips with a deep red color.
2. Using a lighter shade of red, fill the inside of your lips.
3. Take another shade of red lipstick—the truest red you can find—and use that to blend the light and dark reds together, focusing on the center of your lips.
4. Add some shine to the center of the lip using gloss or cream highlighter.
5. If by now your lips feel a little tight from all the products, swipe on some lip balm on top of everything for hydration.
Continue reading below ↓
Recommended Videos
The result?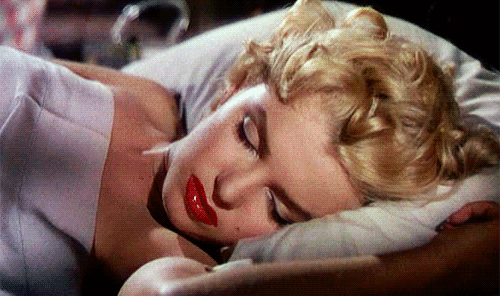 Here's a video explaining how you can do it:
Of course, lip contouring requires a lot of time and effort as opposed to just swiping on one color. And using that many products will leave your puckers feeling uncomfortable. Try it out for special occasions, or for days when you'll be in front of camera. Meaning, everyday. LOL.
Follow Retty on Twitter.