Unless you're #blessed with a permanently curled, inky fringe, you know how a healthy, clump-free swipe of your favorite mascara can drastically alter your look. 
But before you set out to find the perfect fringe faker, let us first sit you down and show you how to shortlist the massive range of mascara options out there. Here's how to figure out that happy medium between sleepy runway-model eyes and itch-inducing Kim Kardashian spiders, uh, lashes, from formula down to fiber.
Formula Type
1. Non-waterproof vs. Smudge-proof
No idea why a non-waterproof formula should be relevant in a climate such as Manila's, but some women like the "accidental-smoky eye" anyways. If removal is your dilemma, do replace your "normal" mascara with a smudge-proof formula instead, which is easy to remove, but will not streak.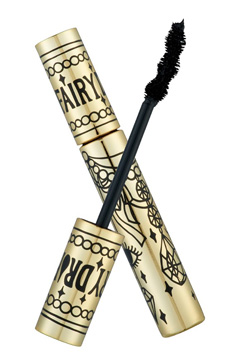 Continue reading below ↓
Recommended Videos
Fairydrops Platinum, Beauty Bar
2. Waterproof
The myth about waterproof formulas being hard to remove is 1. busted easily by a good cleansing oil; and 2. won over by the fact that it holds your curl better. Plus points because you can swim and sweat in them, too.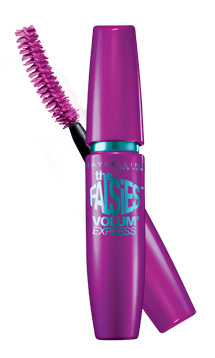 Maybelline The Falsies Waterproof, SM Beauty Store
3. Lengthening vs. Volumizing
A lengthening mascara pays more attention to separation and duh, length, so pick this type if you have thick, but short fringes. A volumizing formula, on the other hand, makes your lashes dark and very plump.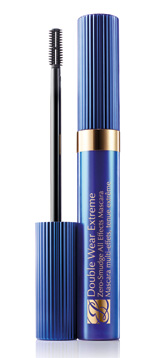 Estee Lauder Double Wear (lengthening), Rustan's
Estee Lauder Sumptuous Waterproof (volumizing), Rustan's 
~*~
Brush Material
1. Fiber
A fibrous brush like this Clinique one gives you fluffy, feathery lashes that you can build up from au naturel to bombshell.

Clinique Lash Power Feathering Mascara, Rustan's
2. Plastic
Rubber brushes are for shorter-lashed lids as they can get into the base without clumping. Benefit's Roller Lash impresses us because the plastic wand separates AND curls lashes (yep, even without a curler!).

Benefit Roller Lash, Greenbelt 5
~*~

Wand Shape
You'll be surprised how much the brush's silhouette can magically change your eye's contour as much as your eyeshadow can.
A tapered brush separates well for natural-looking lids, while an upside down cone-shaped brush heavily fans out the outer edges for that slightly dreamy, sexy cat eye.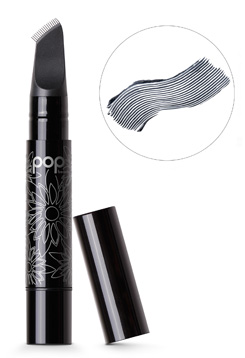 Tapered: Pop Peak Performance Mascara, Blo Bar branches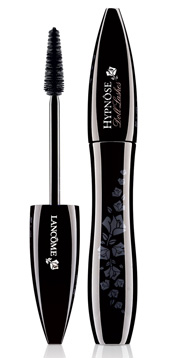 Cone: Lancome Hypnose Doll Eyes, Rustan's
Meanwhile, a thick curved brush hugs every corner of your lashline, curling every strand well.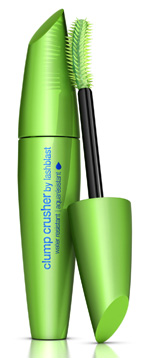 Curved: Covergirl LashBlast, Robinsons Department Stores
Lastly, a spherical wand is expert-only territory, as it requires a steady—yet a very light—hand. When the technique is perfected, this round, spiky brush can deliver product in small doses, which means you can go back to missed spots without risking over-application where you don't need it.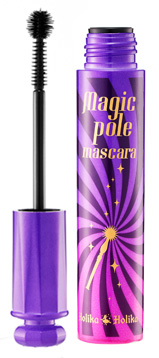 Spherical: Holika Holika Magic Pole Mascara, SM Beauty Store
Secret Weapons
Before you start swiping, you should have these at hand: 
1. Petroleum jelly
On days when you don't really need mascara (these days exist), a subtle application of vaseline with your fingers after you've curled your lashes helps them stay curled. Make sure you only apply on the lashes!
2. Tissue
Most girls who complain of clumpy lashes forget one crucial step before applying—wiping the brush before swiping. This works especially well for fiber brushes, as the bristles can carry a load of product. Don't worry about wastage—we'll assume you'd rather have excess product on your tissue than on your eyes.
3. A spoolie or fine-toothed comb
When #2 still doesn't work, a spoolie does the trick as long as your lashes aren't very dry yet (in which case it will flake). Brush the spoolie between stuck fringes, and if you don't have one at hand, a fine-toothed comb is just as functional.
4. Undereye concealer
A good undereye cover up applied after, not before, you've finished your lashes makes sure your delicate undereyes aren't tainted with flakes of mascara or shadow.