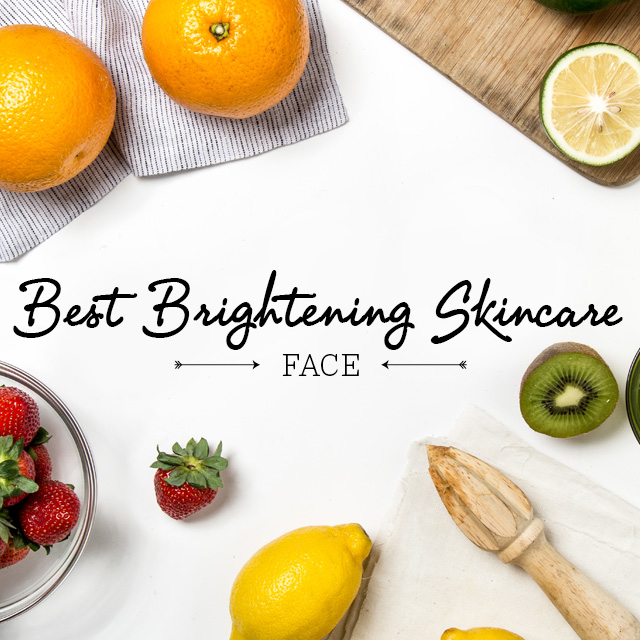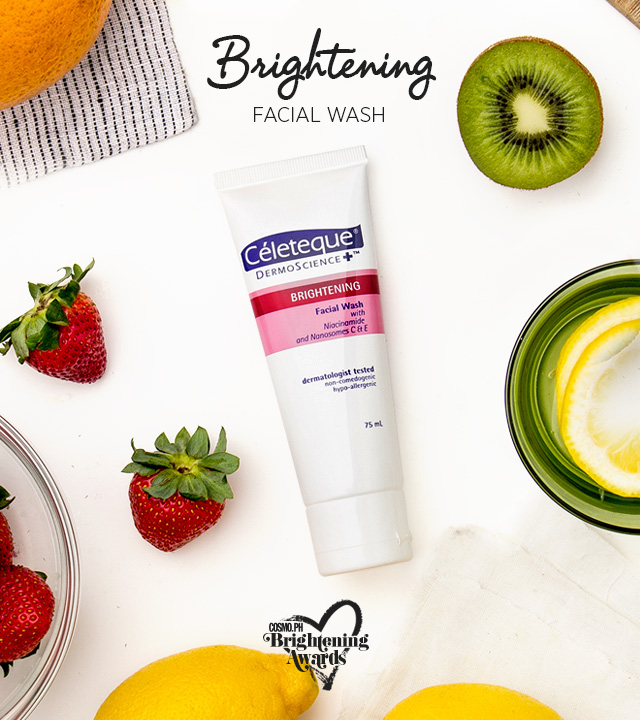 CELETEQUE Dermoscience Brightening Facial Wash
Reduce redness on your skin by using this facial wash both day and night to get rid of dirt and impurities. It's infused with Niacinamide, an ingredient proven to improve the skin's elasticity and deal with redness.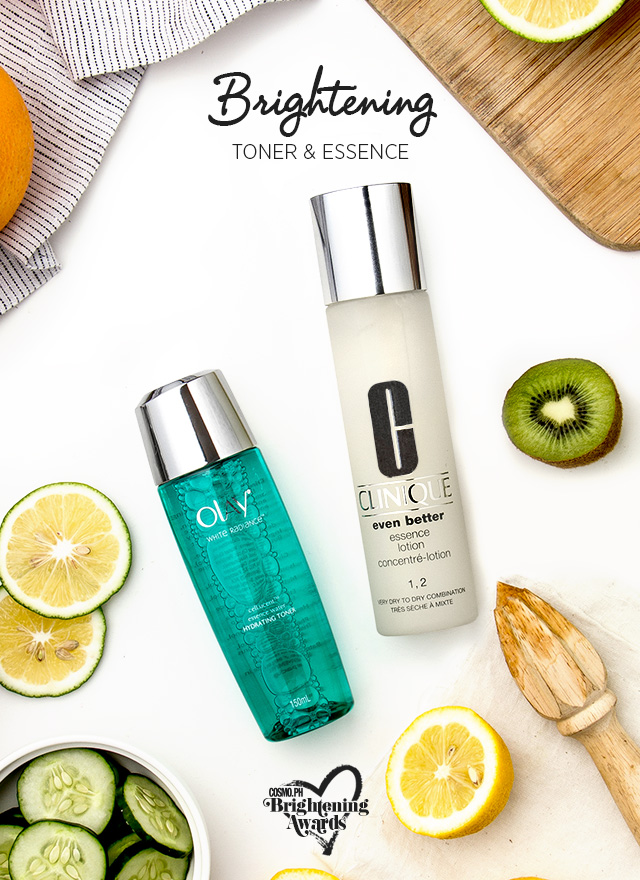 OLAY White Radiance Cellucent Essence Water Hydrating Toner
If you fear toners because they leave your face feeling tight and irritated, this one was made for you. This toner is gentle enough that it won't irritate your face, but powerful enough to fade dark spots and acne marks.
CLINIQUE Even Better Essence Lotion
If you still don't use an essence in your skincare routine, it's about time you should. Our top pick this year is this super hydrating essence that will save any girl's #dryskinproblems. Dry skin, after all, is one of the biggest causes of lifeless and dull-looking skin.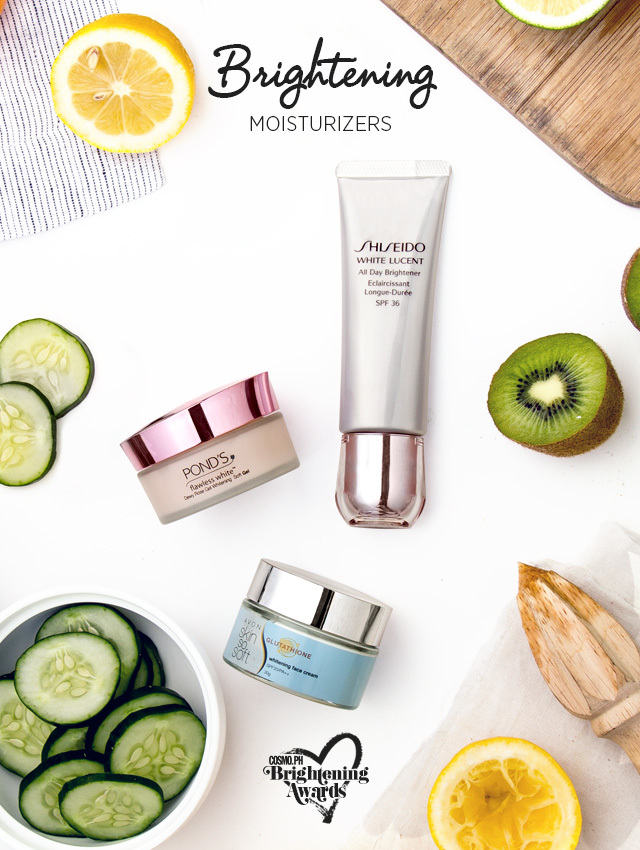 Continue reading below ↓
Recommended Videos
POND'S Dewy Rose Gel
It's a lightweight moisturizer that is every oily-skinned girl's dream come true! It leaves the skin feeling soft and hydrated while slowly revealing a brighter and rosy complexion.
SHISEIDO White Lucent All-Day Brightener 
Probably THE perfect daytime moisturizer, as it also contains SPF 36. Not only does it protect the skin from the sun and other environmental factors, but it also evens out the skin tone and brightens dull and lifeless skin with continued use. For days when you just don't feel like putting on makeup, use this as your base instead—it will instantly make you look like you're glowing.
AVON Skin So Soft Glutathione Whitening Face Cream SPF 20++
Non-greasy and easily absorbed by the skin, this is perfect for the girl on the go. Aside from having added sun protection factor, this moisturizer lightens dark spots.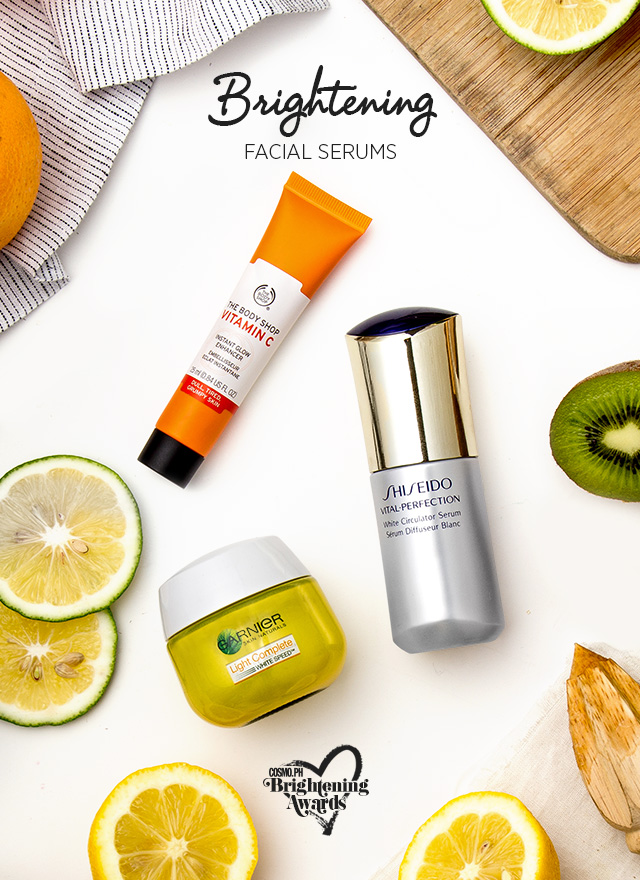 THE BODY SHOP Vitamin C Instant Glow Enhancer
Vitamin C isn't just good for building up your immunity to fight cough and colds—it's also the secret ingredient for brighter skin.
SHISEIDO Vital-Perfection White Circulator Serum
Score clearer skin with this serum, which you can massage onto your face to promote microcirculation. The result? Younger-looking skin. We're obsessed!
GARNIER Light Complete White Speed Multi-action Serum Cream
The unique serum and moisturizer combo makes hydration and brightening a breeze with regular use. Bonus: it can fade acne marks, too.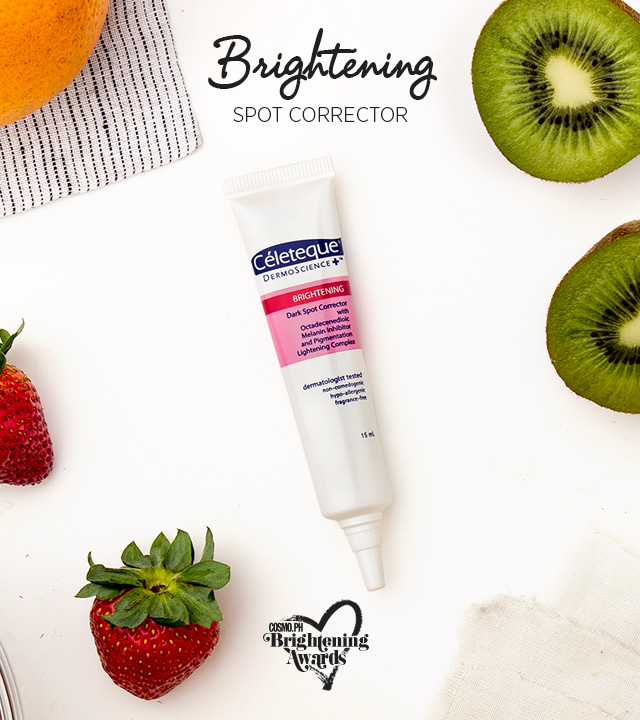 CELETEQUE Dark Spot Corrector
As we age, dark spots and acne marks become more visible on our face. Include this targeted treatmet to lighten scars and minimize discoloration or melasma. Significant improvement on the skin was seen after just a week of regular use. Goodbye acne scars from our awkward teenage years!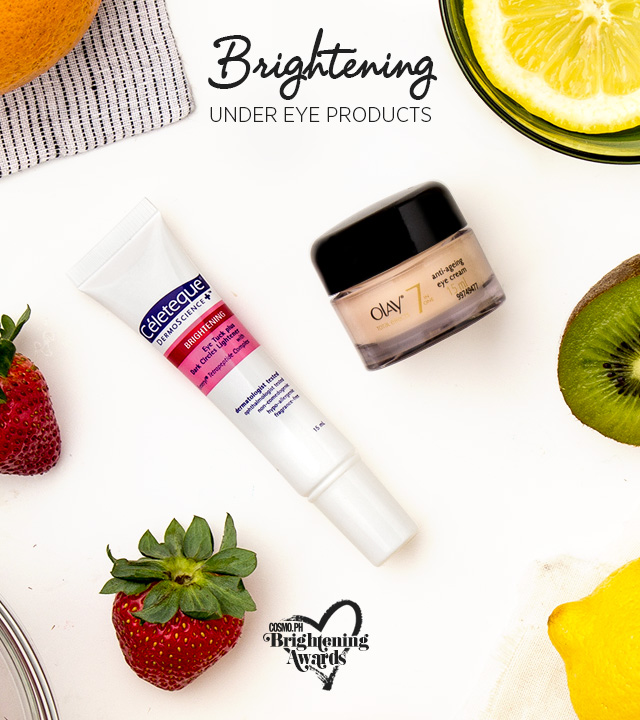 CELETEQUE Brightening Eye Tuck + Dark Circles Lightener
Having a dry and sagging under eye area can easily add years to your age, so it's best to do damage control as soon as you can. This miracle-in-a-tube not only lightens dark under eyes, but also leaves the area looking tight and lifted.
OLAY Total Effects 7 In One Anti-Aging Eye Cream
Not all eye creams can live up to their promise of hydration and brightening. But this one comes with a very subtle tint that helps instantly cover up dark under eyes after application. It also reduces fine lines and softens the delicate skin around the eye area. If that's not what you call a good eye cream, then we don't know what is.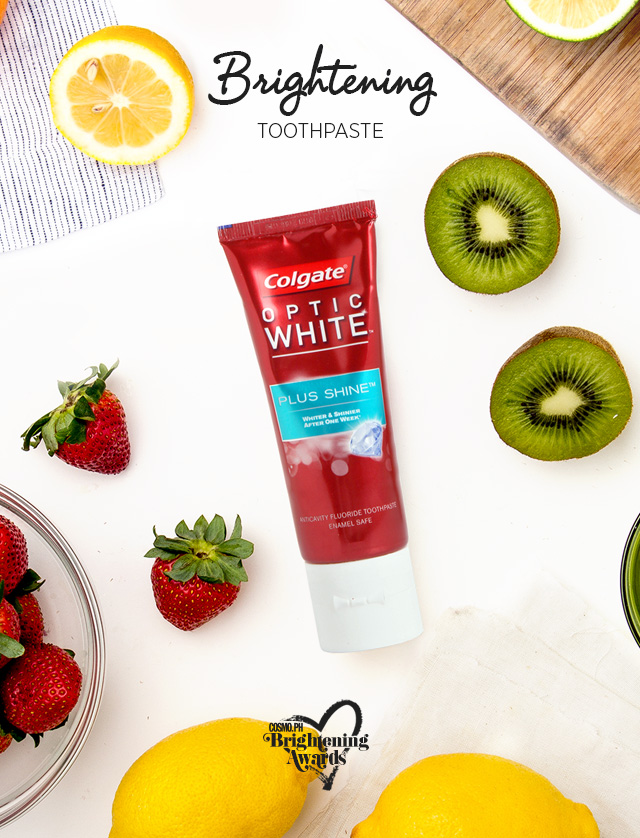 COLGATE Optic White Toothpaste
Women with fantastic teeth know that the secret to scoring pretty pearly whites begins by using a potent and effective whitening toothpaste—and this is exactly what it is. One shade whiter after one week of use? You bet.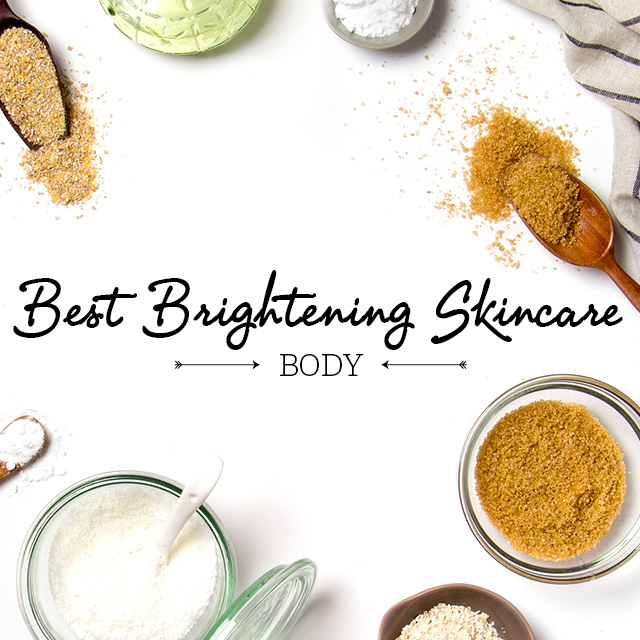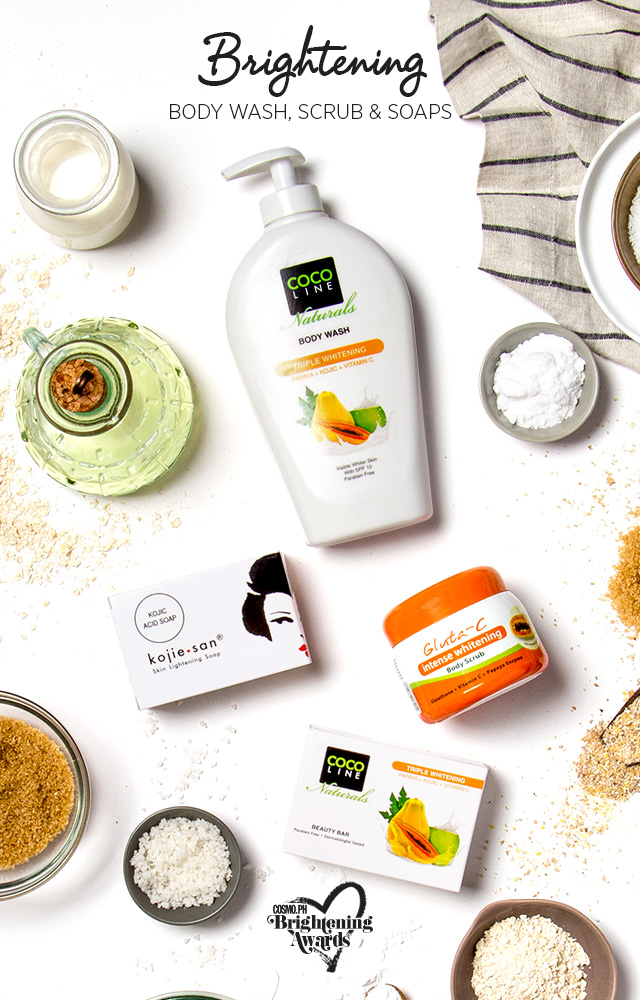 COCOLINE NATURALS Triple Whitening Body Wash & COCOLINE NATURALS Triple Whitening Bar 
Enriched with the power of coconut, papaya, kojic acid, and Vitamin C, this body wash and body soap won't disappoint when it comes to getting fairer skin. Best used with its complementing body lotion.
GLUTA-C Intense Whitening Body Scrub
Many women forget that using the right body scrub can easily change your skin forever. It's infused with Vitamin C and Glutathione, which are key ingredients in the best brightening products. Tip: Try scrubbing the areas on your body that need more attention like your knees, elbows, and ankles!
KOJIE SAN Skin Lightening Soap
Score brighter skin with this body soap (which you can use on your face, too!)—it's no wonder this has been a beauty-cult favorite for a lot of Pinays.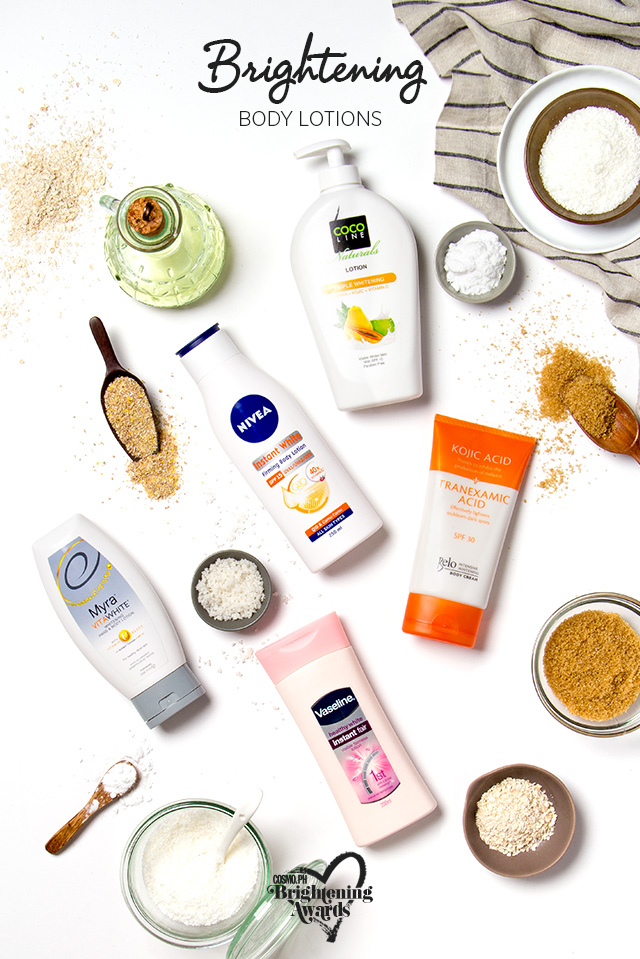 MYRA Vita White Lotion
Infused with Vitamin E, an essential ingredient in hydration, this hand and body lotion is best used twice a day. If you have sensitive skin, this one's perf! It's hypoallergenic, y'all.
NIVEA Instant White Firming Body Lotion
Applies like a dream, lightweight, non-greasy, and infused with SPF 15. Long-term use results to radiant and firmer skin—this one's a true winner in all aspects.
COCOLINE NATURALS Triple Whitening Body Lotion
Believe us when we say that this particular body lotion shows results as soon as you slather on a good amount on your skin. No BS here—just a really fantastic (and delicious-smelling) body lotion!
BELO Intensive Brightening Body Cream SPF 30
Kojic Acid, the most popular skin-lightening ingredient in Japan, is one of the main components of this silky body lotion. Bonus: The lotion contains Tranexamic Acid which helps fade dark marks and spots on the skin—including scars from mosquito bites.
VASELINE Healthy White Instant Fair
If you're looking for a body lotion that will aid you in achieving skin that looks so smooth that you'd want to touch it all day, this is it. It evens out the skin tone, too!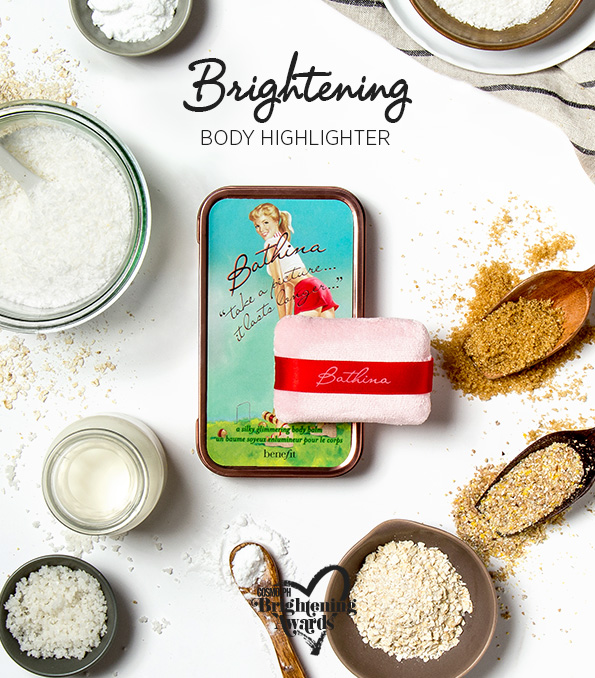 BENEFIT Bathina
Want to get in on a little secret? This brightening beauty balm has been the secret of Cosmo cover girls for years! Smooth it on your decolletage and your cleavage for fun nights out in the town, and you're sure to make everyone stare at your glowing skin!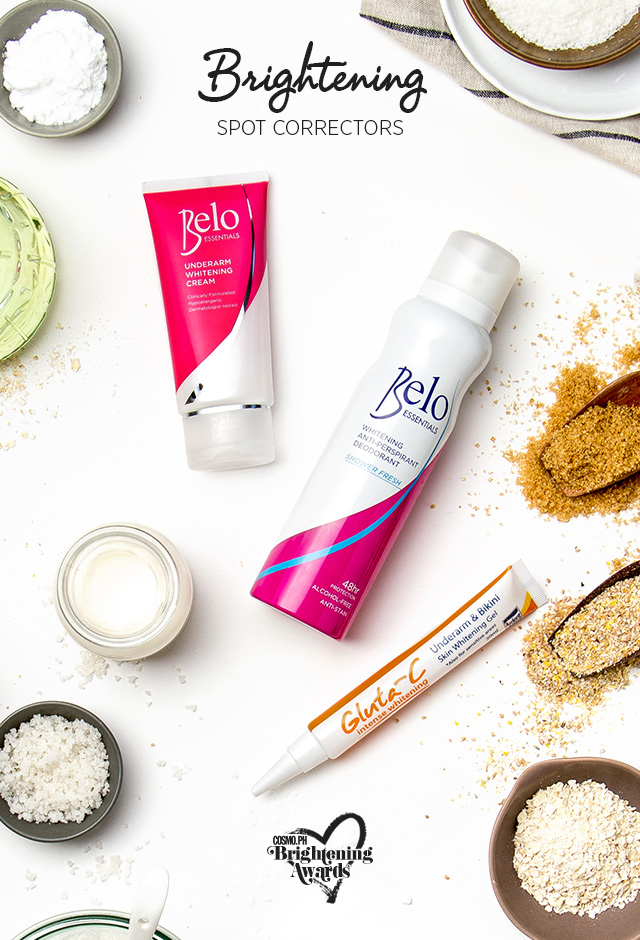 BELO Essentials Whitening Antipersperant Deodorant
You'll notice results after a week of using this: the skin on your armpits will get fairer and smoother. Aside from darkness, it can also target other armpit issues like chicken skin, redness, and roughness. #blessed
BELO Essentials Underarm Whitening Cream
Aside from brightening the underarm area, this whitening cream can also be used for elbows and knees! Definitely a winner.
GLUTA-C Intense Whitening Underarm & Bikini Skin Whitening Gel
This ultra-lightweight gel can easily turn your dark armpits, inner thighs, bikini line, elbows, and knees smoother and softer after using it twice a day.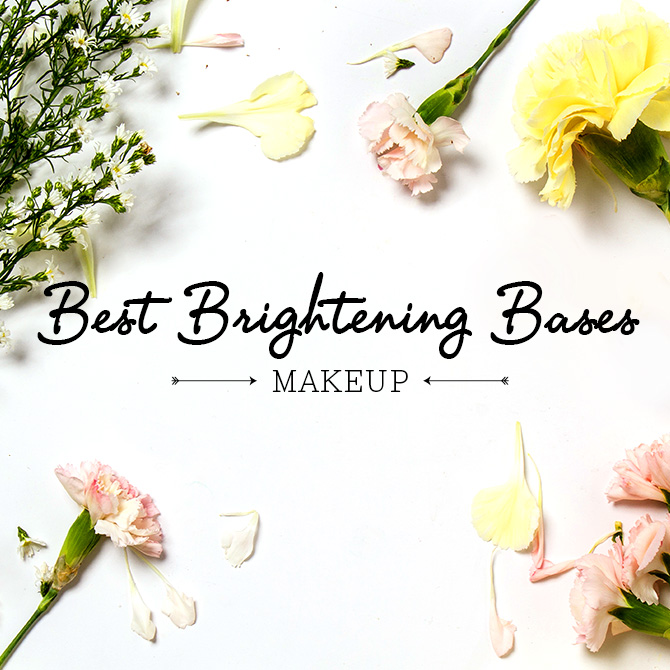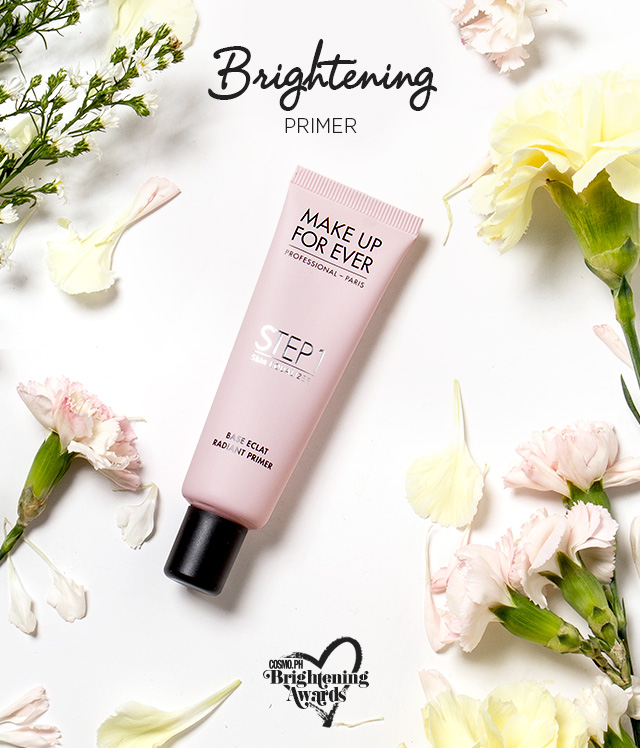 MAKE UP FOR EVER Step 1 Skin Equalizer in 6 - Radiant Primer - Cool Pink
The only way we'll ever achieve flawless and long-lasting makeup is if we prime properly. If you feel like you need a little extra help in achieving glowing skin for your makeup, this is exactly what you need! Tip: we loved this primer so much that we ended up wearing it alone on days when we just didn't have the time to put on foundation!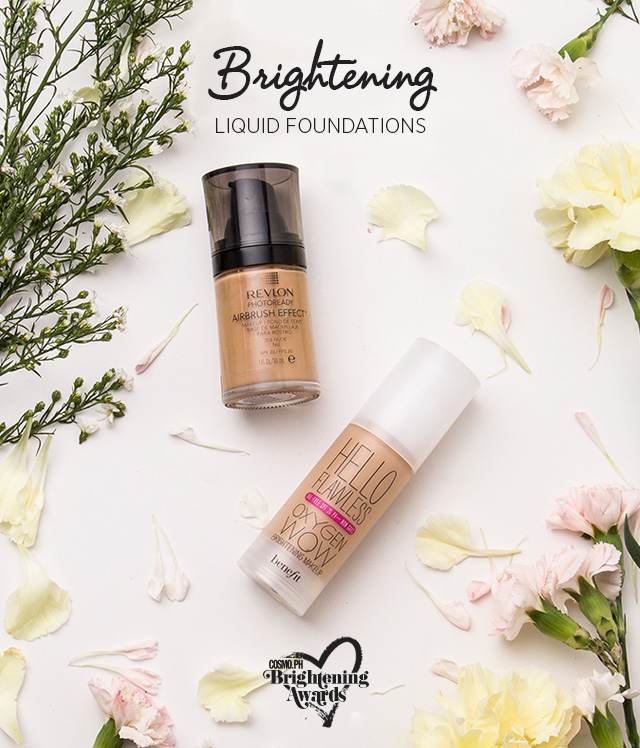 REVLON PhotoReady Airbrush Effect Makeup
We can leave the heavy airbrush makeup equipment to the pros, because we can get the same effect with just a pump or two with this foundation. Goodbye pores and blemishes, hello flawless-looking skin!
BENEFIT Hello Flawless Oxygen Wow SPF 25
Tagged as a brightening foundation, this product lives up to its name by leaving the skin looking illuminated after applying a thin layer. It dries up to a soft matte finish, plus it comes with a high level of sun protection! Sold!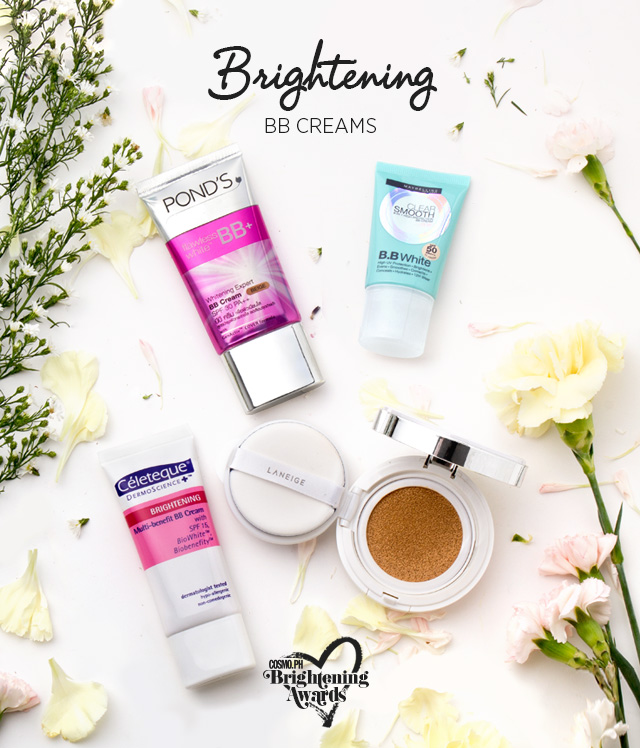 CELETEQUE Multi-benefit BB Cream SPF 15
This lightweight BB cream cancelled out redness and discoloration from the skin, making it perfect for daily use. It has a dewy finish, which is perfect for guys with dull-looking skin.
POND'S Flawless White SPF 30
BB creams are the result of the perfect marriage between skincare and makeup. This brightening BB cream not only evened out our skin tone, but also helped fade dark spots and pimple marks. Who needs concealer anyway?
MAYBELLINE BB White SPF 50
The lightweight formulation makes it ultra easy to blend it onto the skin using just your fingers.
LANEIGE Cushion BB
We've tried several of these cushion BBs and yes, they are definitely worth the hype! This particular one instantly gave us fairer and brighter skin. The best part? It also comes with SPF 50!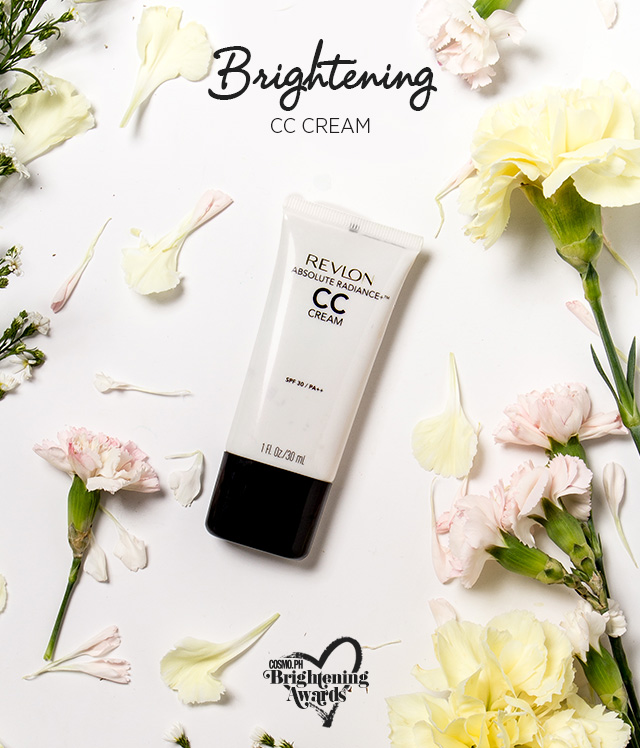 REVLON Absolute Radiance + CC
Cream Color-Correcting Creams or "CC Creams" were made to specifically target uneven, dull, and sallow skin. This one's a keeper.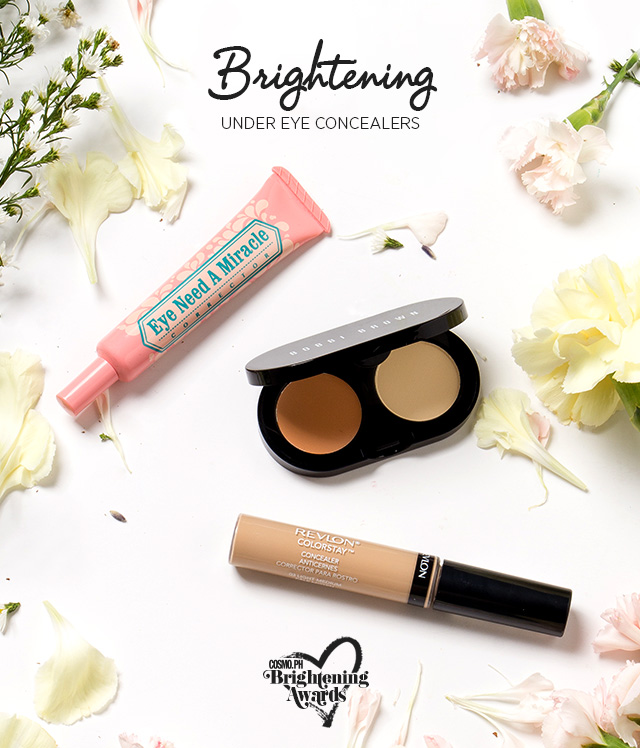 HAPPY SKIN Eye Need A Miracle Corrector
This long-lasting color-correcting concealer is sure to hide away dark under eyes in a few easy steps. We liked adding a few dots on our under eye area and then using our ring finger to blend it out. It's also infused with hyaluronic acid, which doesn't dry out the under eye area, so you never have to worry about creasing.
BOBBI BROWN Creamy Concealer
This waterproof concealer is super blendable and long-lasting, even women with oily skin will love it.
REVLON ColorStay Concealer
The problem with some liquid concealers is that they set too quickly, making it hard to blend out after applying it on your skin. This one is an exception, since it looks natural—not cakey—when it dries.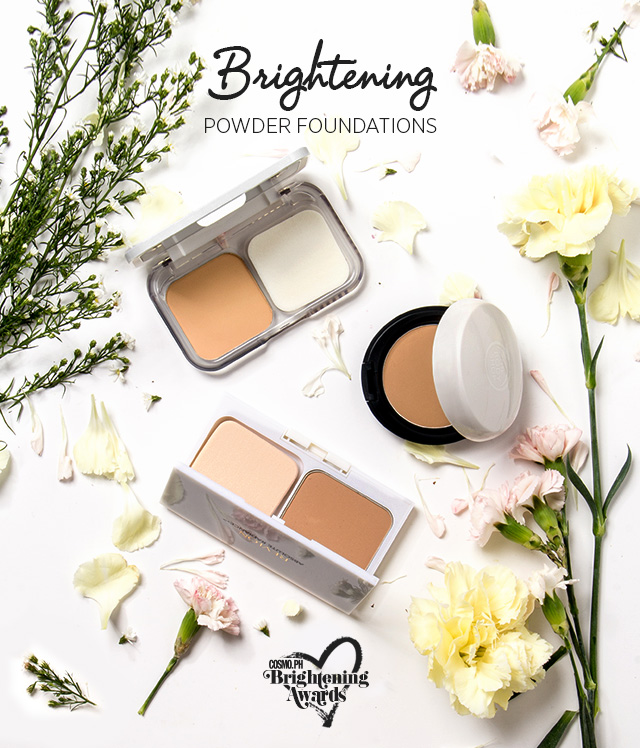 MAYBELLINE White Super Fresh Powder Foundation
The coverage is sheer to medium, but brightens the skin without making it look too made up—perfect for school or the office. Also, check out how chic the packaging is!
REVLON Absolute Radiance + Two Way Powder Foundation
If you're looking for a powder foundation to lighten spots and marks, minimize your pores, and keep your face shine-free throughout the day, this product is for you. It conceals imperfections in the most natural-looking way, while adding sun protection to the skin.
BODY SHOP Moisture White Bright Compact Foundation
This unique powder foundation actually adjusts to your skin tone after applying it. It also comes with a highlighter to instantly illuminate the skin. The texture is velvety-smooth but isn't drying to the skin. The smoother side made for a fuller coverage, while the rougher side of the sponge was our go-to side for a natural finish.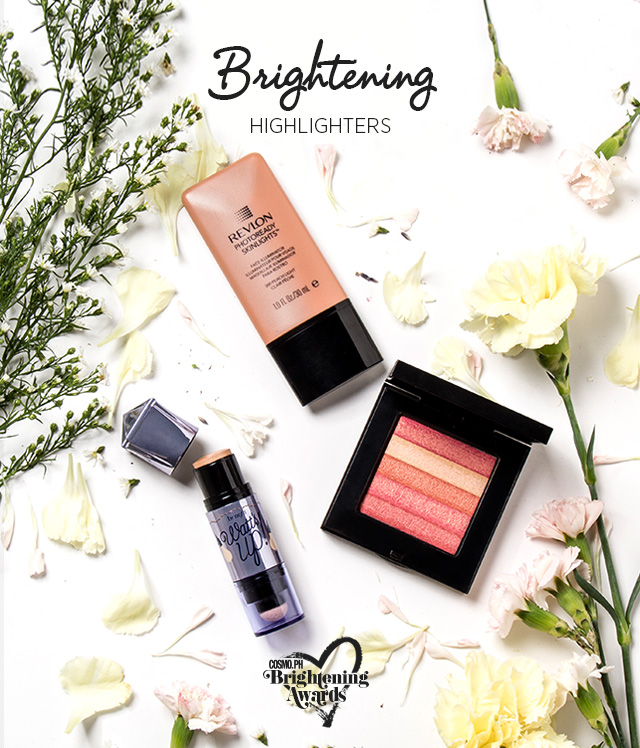 BENEFIT Watt's Up
Achieve the most gorgeous champagne highlights on the highest points of your face with one easy swipe of this handy stick highlighter. The sponge tip on the other end makes it super easy to blend the product onto the skin, too. Tip: Make the product work for you even more by using it as an eyeshadow base on your lids!
REVLON PhotoReady Skinlights Face Illuminator
We loved blending this product onto our cheeks and letting it light up our skin instantly. It comes in four different shades that can compliment all skin tones, too. Tip: We mixed it with our liquid foundation to achieve a soft illuminating effect all over.
BOBBI BROWN Shimmer Brick in Nectar
This long-time cult favorite by the beauty obsessed all over the world rightfully deserves its spot. This shade in Nectar creates the most beautiful coral glow on the cheeks that looked fantastic on both mestizas and morenas.
Follow Retty on Instagram.