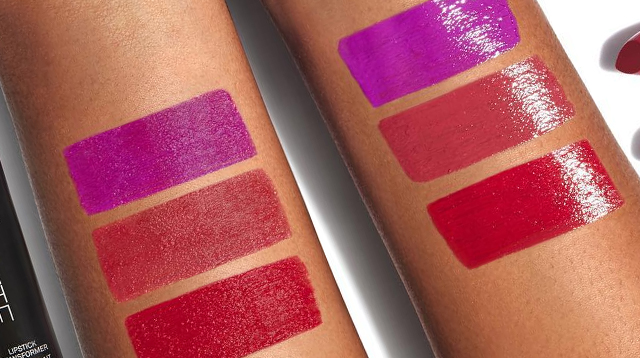 Instagram/smashboxcosmetics
Calling all lipstick addicts! We just found the one thing you should get your hands on, stat! We discovered the most ~*magical*~ lip product called the Smashbox Insta-matte Lipstick Transformer:

The brand's latest offering is a gel-based product that can turn any cream or satin lippie into a gorgeous matte one. You only need to tap the product onto your lips after applying your lippie and it will instantly transform its finish.
Continue reading below ↓
Recommended Videos
With this product, you never have to carry multiple lipsticks of the same shade with different finishes. It's like doubling your collection with just one product! And remember, matte lips are long-wearing, so using this product also improves the longevity of your cream and satin lippies.
The Smashbox Insta-matte Lipstick Transformer retails for $24 on the website. We can't wait to get our hands on this—think of the possibilities!
Follow Retty on Instagram.