Having lashes that are short, tough-to-curl, and naturally grow downwards can be a huge hurdle when doing your eye makeup. You try your best to look for the best lash curler and the ~*best*~ lengthening and curling mascaras, only to end up with sad, droopy lashes at the end of the day.
Here, eight tips on how you can manage your short lashes:
1. The right tool matters
We're talking about lash curlers. There are a million of them available in the market, with different price points, but know that using the right one will make a HUGE difference. If you have tough-to-curl lashes, try using a good quality curler that fits the shape of your eyes perfectly. We recommend the lash curlers from Shu Uemura or Shiseido. These two fit Asian eyes seamlessly, so your lashes are sure get some curl.
2. Consider growth serums
Score fuller fringes by swiping on a lash serum before you go to bed. You can also use it on your brows to help your arches grow thicker!
ADVERTISMENT - CONTINUE READING BELOW ↓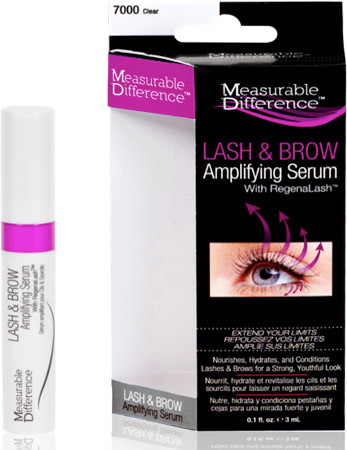 Try: Measurable Difference Lash & Brow Amplifying Serum, available in SM Makati
3. Change your curler's pads frequently
You've heard horror stories of women losing their lashes because of old curler rubber pads. Don't be one of those unfortunate women—change your pads every six months. And once you see product build up (hardened mascara and eyeliner), wash and disinfect immediately.
ADVERTISMENT - CONTINUE READING BELOW ↓
Recommended Videos
4. Cocktail your mascaras, or just get a fiber one
To get both length and volume, you can layer lengthening and volumizing mascaras, without the risk of your lashes clumping together like a hot mess. To save time, we recommend trying fiber mascaras to get full, long, and curled fringes. Trust us, you'll look like you're wearing a pair of falsies!
5. Try curling your lashes AFTER mascara
We know, it goes against the cardinal rule of curling your lashes prior to applying mascara! But hear us out here. If your lashes are stubborn AF, you can try this trick by letting your mascara dry COMPLETELY first. Then, go back in with your curler and curl your lashes GENTLY. If you go too hard, you might just cut all of them off.
Follow Retty on Instagram. 
EXPLORE COSMO