Pinays with combination or oily skin are common here in the Philippines because of our hot and humid weather. However, there are still those who suffer from dry skin—which, tbh, is just as annoying as having oily skin. 
One of the best ways to treat dryness is finding the perfect facial cleanser to include in your skincare routine. The right facial wash will nourish your skin and prep it for your other skincare products, ensuring your pores will be able to absorb them all. This is why when searching for the best facial cleanser for dry skin, you should look for one with a rich and emollient formula—which is usually oil-based or cream-based—that's gentle enough and won't disrupt or destroy your skin's moisture barrier. 
To score a cottony-soft clear complexion, check out our roundup of facial cleansers for dry skin! 
Celeteque Hydration Facial Wash  
Celeteque's classic facial cleanser has a no-nonsense formula that will never fail to give you a smoother complexion. Plus, your skin won't feel stripped and tight!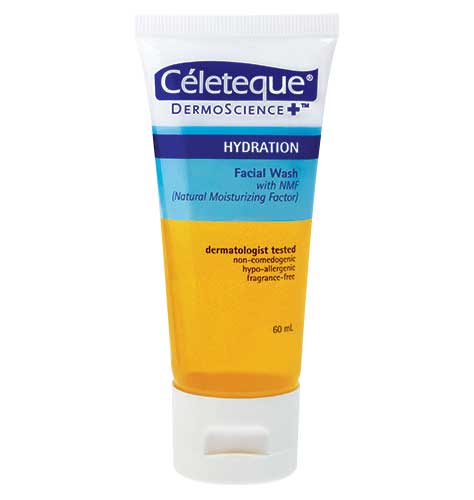 ADVERTISMENT - CONTINUE READING BELOW ↓
Price: P130; P297
Size: 100 ml, 250 ml
Where to buy: SM Beauty, all leading supermarkets nationwide, Watsons, Mercury Drug, Landmark Department Store, Robinsons Department Store
Be Organic Bath & Body Argan Oil Foaming Face Wash
The main ingredient of this cleanser is argan oil, which has been dubbed as ~*liquid gold*~ for all its moisturizing, healing, and nourishing properties. When combined with hyaluronic acid and aloe vera, you've got a dry skin-fighting combo that will leave your face feeling supple and soft after every use!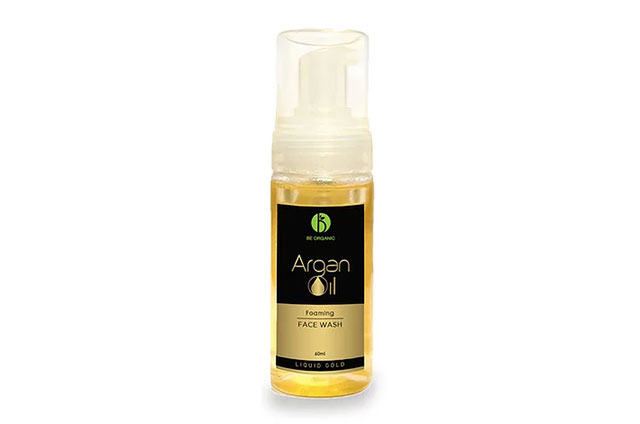 Price: P220
Size: 60ml
Where to buy: Lazada, Be Organic Bath & Body
Simple Moisturizing Facial Wash
When fighting skin problems such as dryness, your best bet is to opt for products that are free of harmful ingredients. Enter Simple's Moisturizing Facial Wash! It has vitamin E, is dermatologically-tested, hypoallergenic, and soap-free to nourish and keep your complexion healthy.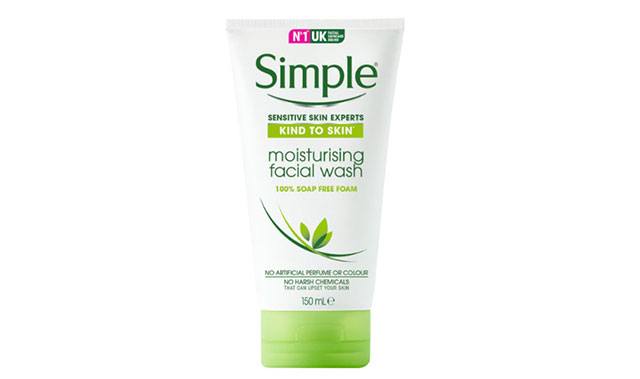 Price: P249
Size: 150ml
Where to buy: Robinsons Department Store, Watsons, SM Beauty, Landmark Department Store
The Face Shop Herb Day 365 Cleansing Foam Aloe
This affordable cleanser from The Face Shop promises to hydrate your dry skin thanks to its star ingredient, aloe vera. Aloe is famous for not just hydrating skin, but for soothing and banishing acne, too.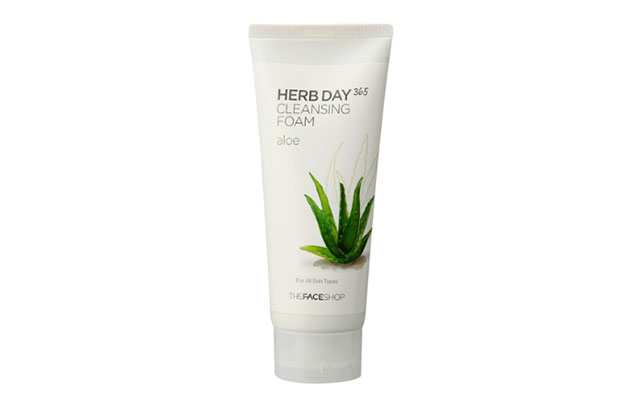 Price: P265
Size: 170ml
Where to buy: Robins Galleria, SM Megamall, Shangri-La Plaza, Glorietta 3, Gateway, SM Mall of Asia, Trinoma, SM North EDSA
Esfolio Sparkling Green Grape Foam Cleanser
Dull, dry complexions will love this facial cleanser! It contains fruit extracts and hydrating ingredients to detoxify, rejuvenate, and brighten skin. This can definitely help you get your complexion's glow back! Plus, it smells like wine so it'll help you de-stress every time you use it.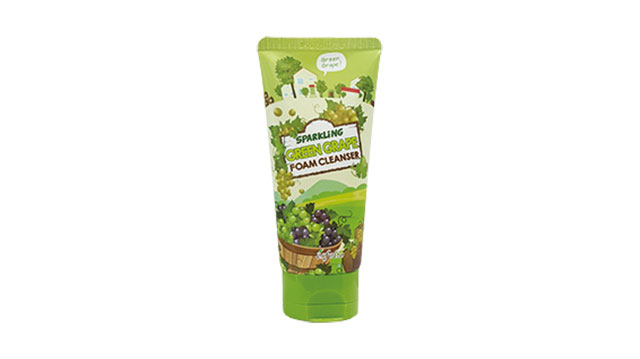 ADVERTISMENT - CONTINUE READING BELOW ↓
Price: P299
Size: 120ml
Where to buy: Landmark Department Store, Metro Department Store, Watsons
In Her Element Low pH Rose Gel Cleanser
This cleanser's pretty color and packaging may be TDF, but it's what's inside that is even better. Whether you have acne-prone, dry, or comination skin, you can count on this low pH facial cleanser to leave your skin moisturized and balanced, while keeping acne-causing bacteria at bay. It also has a pump so you won't waste any product.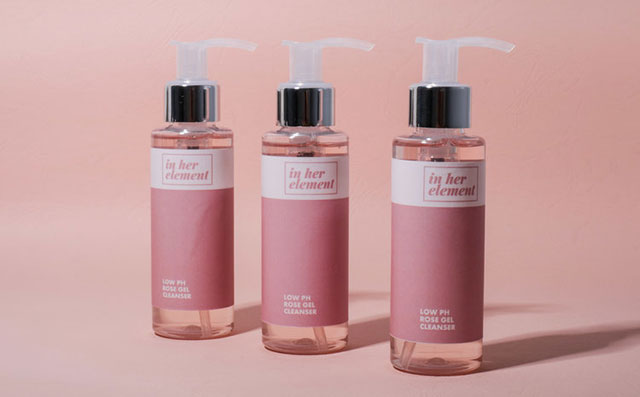 Price: P375
Size: 50ml
Where to buy: Beauty Bar, In Her Element
Physiogel Hypoallergenic Daily Moisture Therapy Dermo-Cleanser for Dry And Sensitive Skin
This mild, soap-free cleanser was developed by dermatologists to cater specifically to dry and sensitive skin. Aside from it being hypoallergenic, it's also pH-balanced to keep your complexion's moisture barrier intact. (Ed's Note: A healthy moisture barrier protects the skin from environmental aggressors which can cause blemishes, irritation, and other skin conditions.)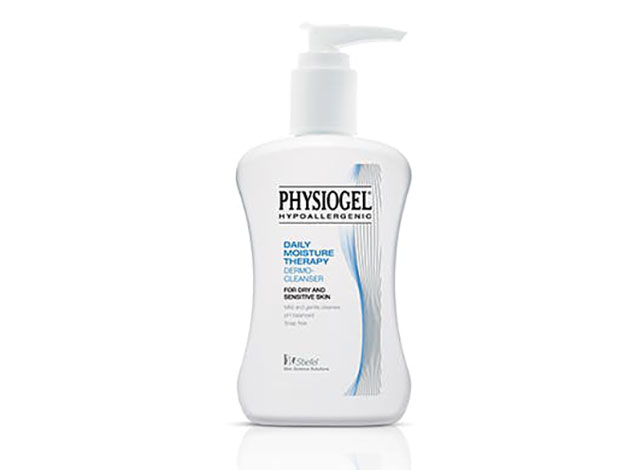 Price: P469
Size: 300ml
Where to buy: Watsons, SM Beauty, all leading supermarkets nationwide
Banila Co Clean It Zero Foam Cleanser
If you've tried their cult favorite makeup remover, then you have to give their foaming cleanser a shot. It gets rid of dead skin, dirt, and pollution, while preventing excess sebum production and ensuring the skin is not left feeling dry. It's the perfect face wash to use during your make-up free days!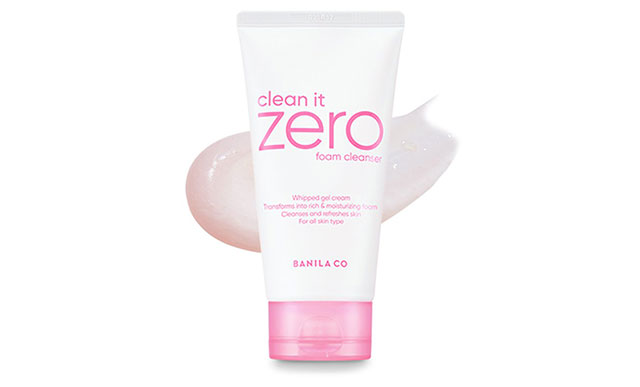 ADVERTISMENT - CONTINUE READING BELOW ↓
Price: P595
Size: 150ml
Where to buy: Robinsons Place Manila, Glorietta 4, SM North EDSA, SM Beauty, Watsons
Dewytree Clean Lab Peeling Gel
One of the most common problems people with dry skin experience is rough texture. If you have that, try this cleanser + exfoliator! It will refine your skin's pores while infusing them with moisture, guaranteeing a radiant look after every wash.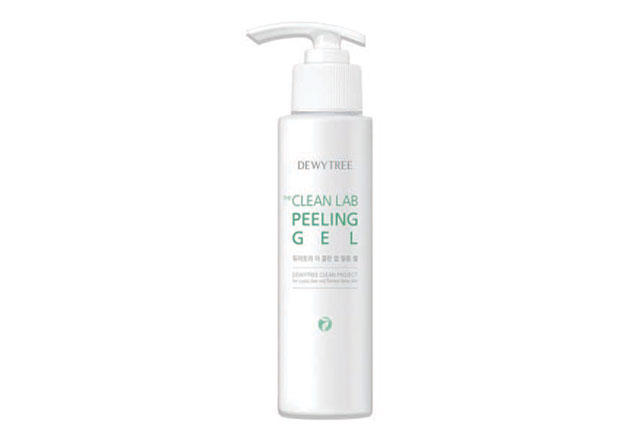 Price: P689
Size: 150ml
Where to buy: Watsons, Fisher Mall, Zalora
Laneige Cleansing Moist Cream Cleanser
If you're worried this cleanser's foam will dry out your skin, don't be. Laneige's Cream Cleanser contains 14.9 percent sunflower and meadowfoam seed oil (!!!) for a ~*moist*~ AF complexion that's ready to let all the essences, serums, and moisturizers sink into your skin.
Scared to buy the full size? You can always try it in-store or buy one of their cute little sample packs for a more affordable price.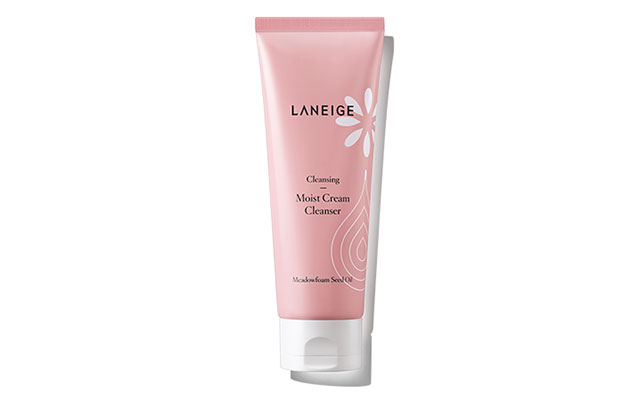 Price: P1,180
Size: 150ml
Where to buy: Lazada, SM Makati
VMV Hypoallergenics Moisture Rich Creammmy Cleansing Milk for Dry Skin
Struggling to treat your dry and sensitive complexion? Soothe and calm it down by using this rich facial wash. It gently cleanses, hydrates, and protects skin, thanks to its nourishing ingredients: organic virgin coconut oil, glycerin, monolaurin, and antioxidants. Use it day and night to fight patchy skin, dehydration, and irritation.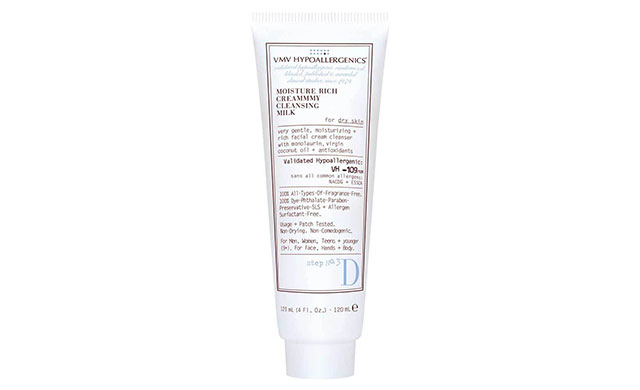 ADVERTISMENT - CONTINUE READING BELOW ↓
Price: P840
Size: 120ml
Where to buy: SM Megamall, Estancia Mall, Rockwell, Trinoma
Dear Klairs Rich Moist Foaming Cleanser
This hypoallergenic, paraben-free, and alcohol-free face wash doesn't use chemical detergents like sulfates. Instead, it's rich in ceramides, hyaluronic acid, amino acids, and olive oil for extra hydration while you cleanse your skin.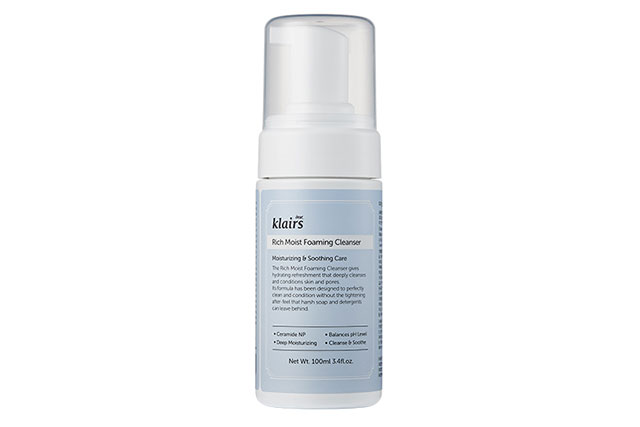 Price: P940
Size: 100ml
Where to buy: Watsons, SM Mall of Asia, SM Makati
Dermalogica Essential Cleansing Solution
For those of you who are willing to splurge, this cleanser is for you! Its rich, creamy, non-foaming formula gently lifts impurities while soothing and nourishing your complexion. It also contains fruit and plant extracts to help rejuvenate your skin.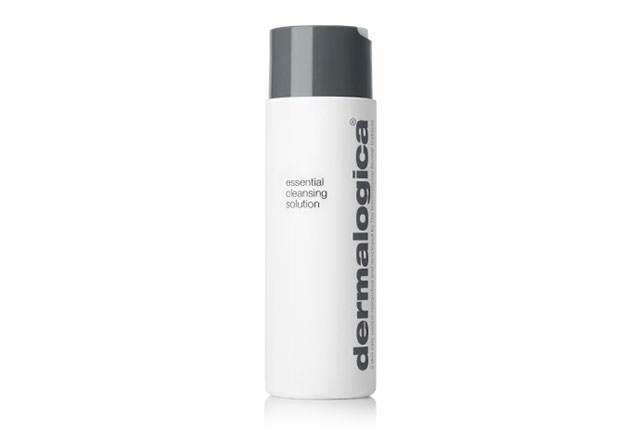 Price: P1,750
Size: 250ml
Where to buy: Rustan's The Beauty Source
***
What's your favorite facial cleanser? Comment them below! Don't forget to join our Cosmo Beauty Group for an exclusive beauty chat!
Follow Karla on Instagram.