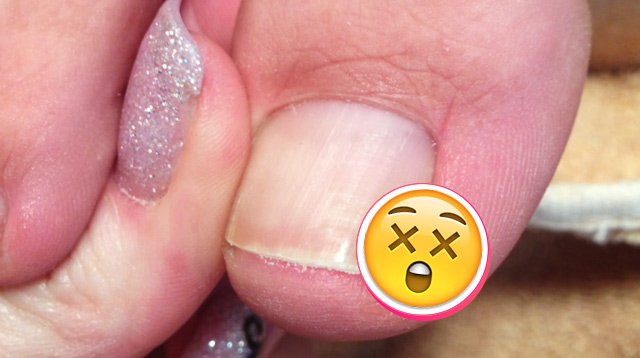 Although it's not scientifically proven, watching gross pimple-popping and blackhead-squeezing videos can be satisfying and therapeutic.
Sandra Lee M.D, aka Dr. Pimple Popper, is internet famous for her videos that showcase unearthing gunk from the skin. Mega zoomed-in pore-squeezing clips (like this one) are also gaining popularity. Moreover, an insane footage of a connected blackhead (!!!) in an ear has 6.9 million views as of this writing—people are interested in nasty stuff!
So if you're a fan of weird things, you'll be hooked on this new wave of grossness: pedicure videos!
P.S. We promise there are no bloody ingrown nails involved. 
This clip shows how much dead skin, dirt, and soap residue may accumulate underneath the nails.
But if you're hardcore, this one's for you... (WARNING: Graphic content coming up. Watch if you dare.)

Maybe we'll just stick to blackhead videos. @_@
Follow Ira on Instagram.
Recommended Videos