Going out later for a single ladies' night out? Planning a hot date with your sweetie after work? Make your V-day count by covering all your bases: Outfit? Check. Lingerie? Check. Perfume? Be extra fresh today by showering with a scented soap or body wash that'll give you subtle, sexy confidence to leave him wanting more. Who knows? Tonight might be the night when you'll meet The One, or when he'll finally pop the question!
The best way to leave a lasting impression and make this Valentine's unforgettable? Use the power of scent. You know how certain smells let you relive an unforgettable experience or bring about a flood of memories? Make sure you use this to your advantage!
Here's a little cheat sheet for you: set the mood tonight by wearing one of Camay's three new fragrances for soft, scented skin that he won't be able to resist.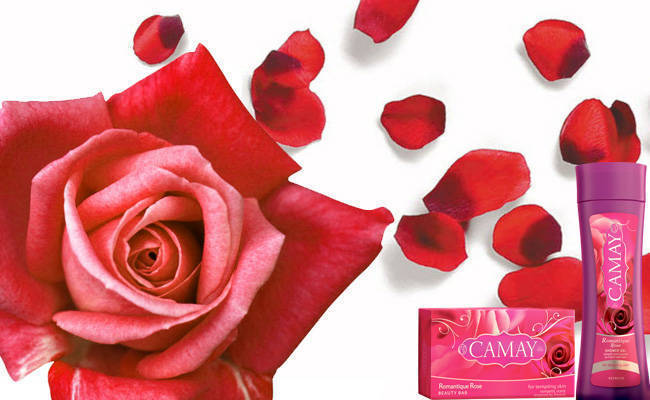 ADVERTISMENT - CONTINUE READING BELOW ↓
If You Want Romance Tonight...

The red rose has long been a symbol of beauty, passion, and love, but did you know that this flower has many uses, too? According to Discovery Fit & Health, rose oil can be used as an antidepressant, and a whiff of the fragrance calms nervous tension. Its sweet and floral aroma also "invokes positive thoughts and feelings of joy, happiness, and hope," as reported in OrganicFacts.net.
Now, imagine if you wore the scent that brings about these feelings!  With Camay's Romantique Rose inspired by a classic Rose de Bagatelle, you're sure to attract a guy who loves romance and femininity. He's the perfect gentleman who will open doors for you and sweep you off your feet, and answer your every need because you're just impossible to resist. Taken? After smelling the sweet, floral scent on your skin, he'll be reminded of all the things he loves about you and will go the extra mile to please you tonight.
ADVERTISMENT - CONTINUE READING BELOW ↓
Recommended Videos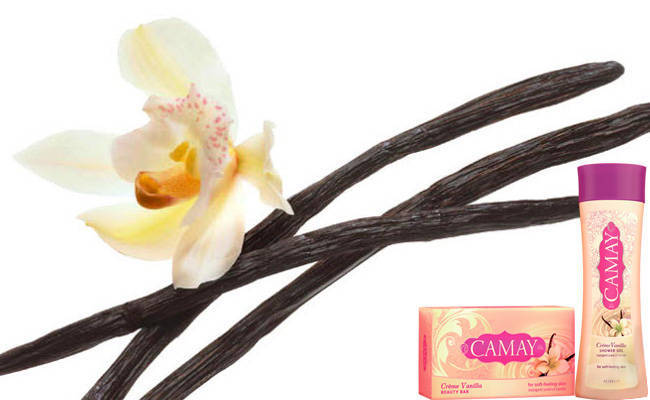 If You Want to Smell Sexy and Irresistible...

We all love vanilla from our favorite dessert, but did you know that it's also a powerful aphrodisiac? A study conducted at Chicago's Smell and Taste Treatment and Research Foundation found that it's the scent that arouses men the most! Vanilla oil stimulates the secretion of testosterone and estrogen, and is an instant mood lifter. It also has a calming effect that just makes you want to cuddle up and relax.
ADVERTISMENT - CONTINUE READING BELOW ↓
Wearing a vanilla scent such as Camay's Crème Vanilla will not only make you smell delicious, it might also catch the attention of someone who's sexy, playful, and caring—a guy you'd love to take home to meet the parents. If you're already with someone, he'll love how yummy you smell, he might just skip dessert!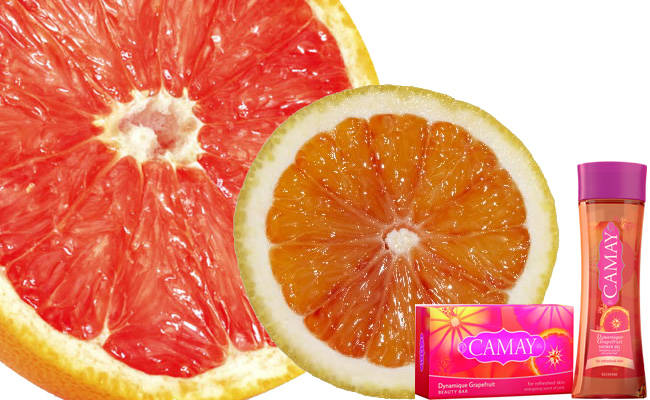 ADVERTISMENT - CONTINUE READING BELOW ↓
If You're Up for Adventure...

The characteristic citrus scent of grapefruit has an uplifting effect on anyone's mood and can instantly brighten one's day. According to The Aromatherapy Bible, grapefruit oil's fragrance aids in "uplifting the soul and creating a more positive and optimistic outlook on life." It's also a powerful antioxidant, boosting one's immune system and fighting free radicals.
Be known as the girl who brings in the sunshine by trying Camay's Dynamique Grapefruit containing pink grapefruit and white floral accents. With this scent, it'll be easy to catch the eye of someone who's outgoing and ready to take on new adventures with you! If you're in a long-term relationship, wearing this fragrance might be just what you need to change things up a bit in your couple routine. Who knows? Something exciting might happen later!
Do you girls want a special Valentine's treat from Camay this Valentine's season? Got your own #CamayAttraction moves? Join the #CamayAttraction Twitter promo and win Camay giftpacks and P2k worth of Sodexo GCs! These special prizes will surely help you leave your special someone wanting more on this month of love! Go to www.bit.ly/CamayPromo to know how to join!
ADVERTISMENT - CONTINUE READING BELOW ↓
Also, don't forget to visit facebook.com/CamayPhilippines and follow @camayph on Twitter and on Instagram (camayph)!
Leave him wanting more with Camay's bar soaps and shower gels in Crème Vanilla, Romantique Rose, and Dynamique Grapefruit. Now available in leading supermarkets and drugstore outlets nationwide.
EXPLORE COSMO