Facial hair is nothing to be ashamed of, and it's nobody's business. But if you're bothered by your lady mustache, there are ways to get rid of it.
You can try threading, waxing, and depilatory creams to remove the fuzzies. The first two methods pull out the follicles from the root (which can be painful AF!) and provide hair-free results for a long period. The last one, although painless, isn't as long-lasting as threading or waxing.
So what's a girl to do when she doesn't want to deal with all that shit?  Four words: Upper lip hair bleaching. This method lightens the upper lip hairs, making the fuzz blend with your skin tone.
But before you jump right in, here are the basics you need to know:
Test first for any skin reaction.
Experimenting with bleaching creams can lead to skin irritation, especially for first-timers. Before proceeding with the treatment, do a patch test on your inner arm near the elbow and observe how your skin reacts.
Only use bleach specifically made for the face.
Again, bleach may cause an adverse reaction so using one that's delicate enough for the face is crucial. It's also important to follow the instructions on the box to avoid burns and other disasters.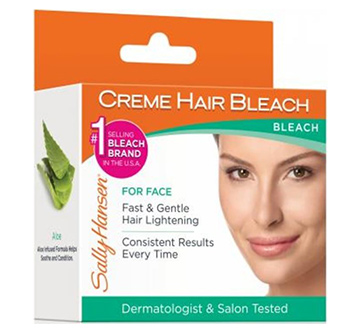 Sally Hansen Creme Hair Bleach for the Face, SM Beauty
Soothe the area right away.
There is a chance that you'll experience redness at the beginning because of the bleach's formulation. You can apply a thin layer of aloe vera gel to instantly soothe the upper lip.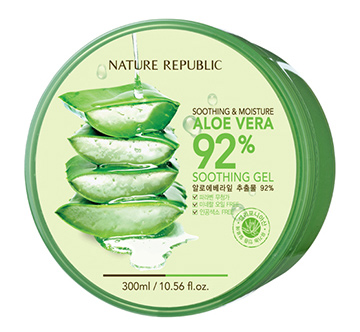 Nature Republic 92% Aloe Vera Gel, P280, Alabang Town Center
Never leave without sunscreen.
Apart from the fact that you must wear sunscreen every day, dabbing it on the upper lip area protects it from irritation from the sun's rays. Bleaching exfoliates the skin's top layer which makes it extra sensitive.

Follow Ira on Instagram.