Fans adore them, guys love them, and girls want to be just like them. We sat down and caught up with two-time UAAP Volleyball champs Ateneo Lady Eagles Alyssa Valdez, Amy Ahomiro, Den Lazaro, and Ella De Jesus.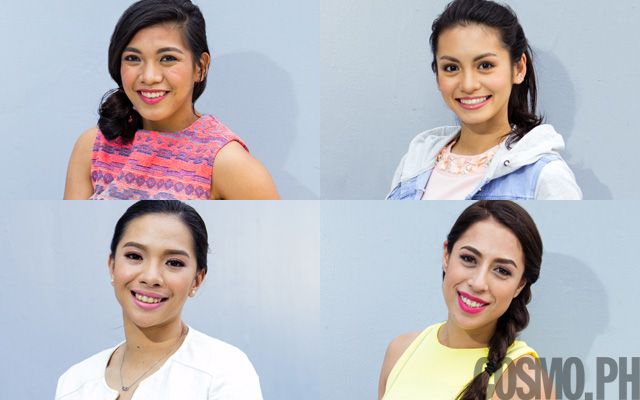 On court, Alyssa, Amy, Den, and Ella are quite intimidating. But what else would you expect from the senior members of back-to-back UAAP Champions? Off court, however, they're the exact opposite: friendly, bubbly, and super machika. 
"I can't believe that we were able to [win the championship] again. Coming in this season, we thought talaga na it was going to be harder—kasi may pressure and expectations from other people," shares Ella. But even with their fears, the team—led by the four—finished the season without a single loss. "It's like a dream come true," she adds.
Continue reading below ↓
Recommended Videos
As we waited for the shoot to start, it was quite obvious that these girls really are friends. They laughed, gossiped, took selfies, stalked cute boys online, and made summer plans—just like any barkada.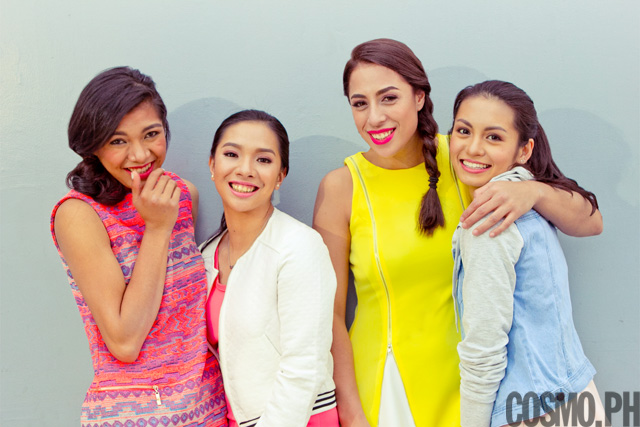 "We're like sisters. We've had our fair share of good and bad times, but we love each other. Our bond in real life reflects how we play. We support each other. When we have our off days, we know how to adjust to the other person. That's how well we know each other," shares Den. In fact, they like to call their little group "Team Besh."
None of the girls remember exactly how "Team Besh" came about, but Ella recalls that it started last year: "Kasi dun talaga kami naging super close as a team and out of nowhere bigla kaming nagtawagan ng 'besh.'"
And because they are all batchmates, they found themselves together almost everywhere. "Originally it was just me, Den, and Alyssa. Tapos yung kaming apat na with Amy, Team Besh 2.0 na," says Ella.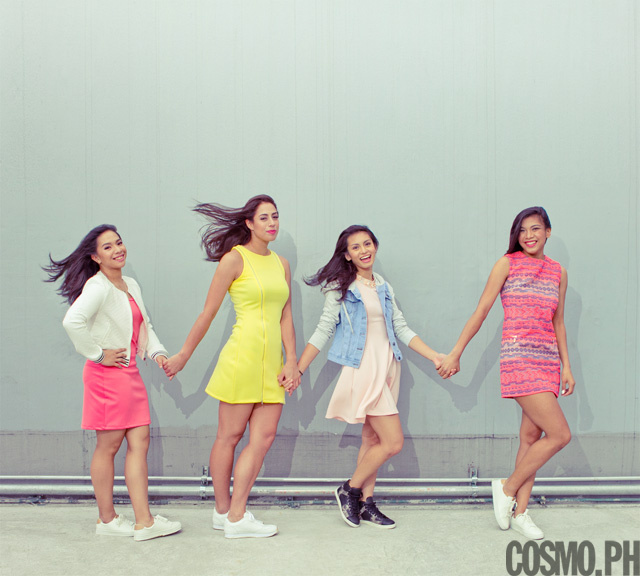 Five years in college plus two championships later, Alyssa, Ella, Amy, and Den officially graduated from Ateneo with degrees in AB Psychology (for both Alyssa and Ella), AB Communication (Amy), and BS Biology (Den).
So what's next for #TeamBesh? Who knows? But we're pretty sure this won't be the last time we'll be seeing these girls make headlines.
Follow Retty on Twitter. 

RELATED:
Ateneo Lady Eagles Alyssa Valdez, Amy Ahomiro, Den Lazaro, And Ella De Jesus Answer Random Questions!

Purse Paparazzi: Alyssa Valdez & Amy Ahomiro

We're Totally Crushing On Alyssa Valdez & Amy Ahomiro!