1. Yay! Sex! 
She's totally into it, and so is my penis. I mean, me. 
2. Oh, OK. Going for a hand job. 
That's still cool. I mean, not sex-cool, but I can roll with it.
3. I could basically do this. 
This is like I'm masturbating except if I did it with my left hand.
4. Her grip is too tight. 
Is she trying to strangle the sperm out of my penis?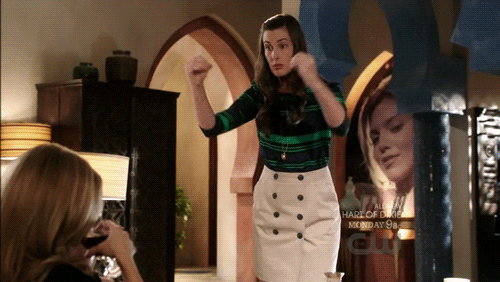 ADVERTISMENT - CONTINUE READING BELOW ↓
5. OK, now it's too loose.
6. Should I show her how I like it? 
This feels like the scene in Ghost, except instead of making a clay vase, Patrick Swayze and Demi Moore are jerking off a penis.
7. Where am I supposed to come? 
This is going to wind up mostly just all over me, right? Is that weird? I have no other options here.
8. More lotion, please more lotion. 
I feel like I'm having sex with a belt sander right now. Her hand is absorbing lotion like a dementor absorbs happy thoughts.
ADVERTISMENT - CONTINUE READING BELOW ↓
9. How can I subtly take over? 
Yeah, just, like, let me help a little bit, and then ... I'll just sliiiiide my hand under yours a little bit...yep, nope, don't move your fingers. OK, yeah, just stroke my chest and let me mercy-kill my own erection.
10. She's either angry or really into it. 
Is her hand cramping? How long has this been happening?
11. I think I might have to pee. 
My penis is getting so tired, it forgot what it's supposed to be doing.
12. Finally. Coming. 
What just happened? Did we have sex? Why are your pants on?
***
This article originally appeared on Cosmopolitan.com. Minor edits have been made by the Cosmo.ph editors. 

EXPLORE COSMO