While we still mourn the devastation Typhoon Yolanda left behind, we're grateful for a few good things that came out of the tragedy. One is the immense outpouring of help from within the Philippines and beyond. Another is the immense outpouring of hotness from Atom Araullo.

We've always known that the ABS-CBN host, news reporter, and April 2012 Man on Fire was a catch, but we didn't know what a solid-gold hunk Atom really was—until Yolanda hit, and we saw him risking his life on-cam in a sopping wet windbreaker, with his hair plastered to his forehead, braving the typhoon in the name of journalism.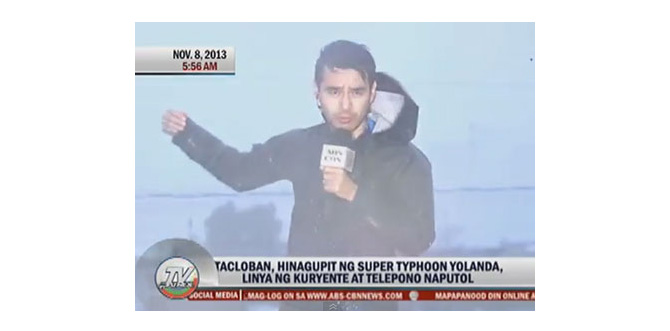 Continue reading below ↓
Recommended Videos
Photo: fhm.com.ph
And from that day on, WET ATOM has captured our fangirl hearts.
Here are 13 reasons why:
1. Wet Atom is brave...
2. ...yet humble.
This Twitter exchange between Atom and Maxene Magalona makes us swoon.


3. Wet Atom is caring...
When he wasn't braving rains and saving lives during typhoon Yolanda, Atom was getting word out on how to help flood victims.

4. ...and cool.
Despite experiencing all that horror firsthand, Atom still managed to keep his sense of humor intact.

5. Wet Atom in a wet tee, shorts, and flip-flops looks good, too.
This hunk looks good in ANYTHING.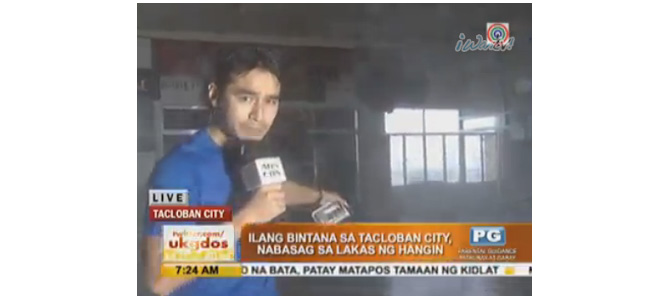 Photo: blogspot.com
6. But then again, Wet Atom has always looked good. 
Remember back in the '90s when you would tune in to 5 and Up just to watch a young, skinny, braces-sporting Atom goof around onscreen?
7.  And the wet look has always suited him. 
A swimmer and champion triathlete in his younger days, Atom was often in water. Here's a throwback photo to whet your Atom appetite.
GIF: reocities.com
8. Wet Atom is international, baby. 
Footage from his ABS-CBN report showed up on CNN, he was cited in the New York Times website, and "Atom Araullo" trended in the Philippines and went on to trend worldwide.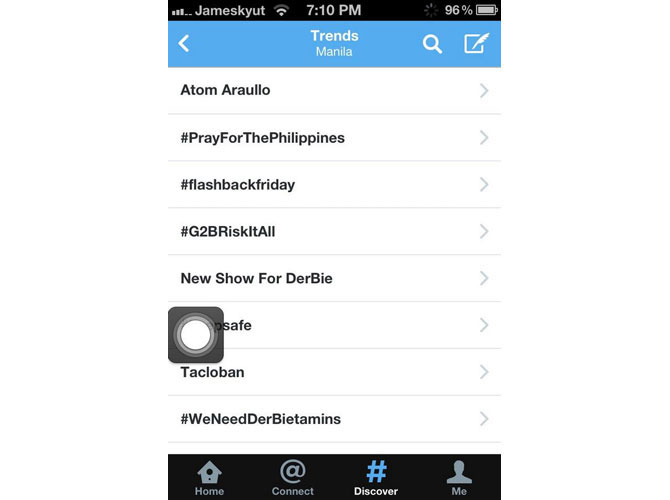 Photo: pbs.twimg.com
9. Wet Atom is so international, he even reported the sinking of the Titanic.
Okay, that's just something our friends over at FHM.com.ph came up with. But we know that if he were alive in 1912, Wet Atom would've been there, saving Jack and Rose from the clutches of the icy water!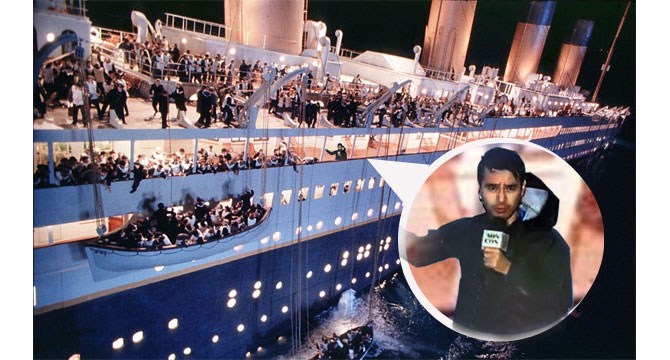 Photo: fhm.com.ph
10. Wet Atom has earned the Mega seal of approval.
We bet Sharon Cuneta wasn't the only one who wanted to set Atom up with single friends and family.
11. Wet Atom has had the Cosmo seal of approval since way before Yolanda hit.
Watch the Cosmo editors giggle like giddy schoolgirls around him in this CosmoTV video.
12. Nothing is sexier than a guy who would fearlessly deliver you from the claws of danger, i.e. Wet Atom. 
We repeat: Nothing.
13. He won't admit it, but Wet Atom is a superhero.
Not convinced? Check out this movie poster. We'll be lining up for this for sure.