He positively smoldered in August as our Man On Fire, channeling James Dean and letting loose his inner bad boy, but crooner Christian Bautista stepped it up a notch and turned the heat up in September as one of our 10 celebrity Centerfolds.

We wanted you to miss him first, so we waited a little, after his August stint as Cosmo's featured hot male celebrity, before giving you exclusive access to behind-the-scenes photos of his Centerfold shoot. (Watch the video here.)

We asked Christian to give us 10 things he loves most about a woman's body. He had a bit of trouble filling all 10 spots after writing down the first few...until he had a really bright (and funny!) idea: he would use lyrics from his songs! Can you guess which songs some of his answers are from?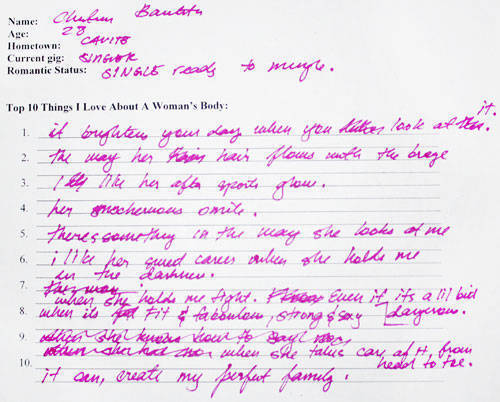 Christian, we love your mischievous smile, too!

Click through to the Gallery below to check out exclusive behind-the-scenes photos of Christian Bautista's sexy Centerfold shoot!
Continue reading below ↓
Recommended Videos
722