Ace kart racer turned showbiz sweetheart Matteo Guidicelli has always lived a little on the wild side. Fast cars, powerful engines, big adventures, the rush of adrenaline—they're nothing new to this dashing daredevil!

Our June Man On Fire is fresh off his first hit TV series, Agua Bendita. He's sure to have a lot more in the works. His showbiz career's picking up speed and he's definitely not going to slow down now. If you're looking for a little more Matt in your life now that he's between shows, well, we have 10 fun facts for you that you probably didn't know before! Matt told us all about the 10 wildest things he's ever done, and mind you, they're pretty wild!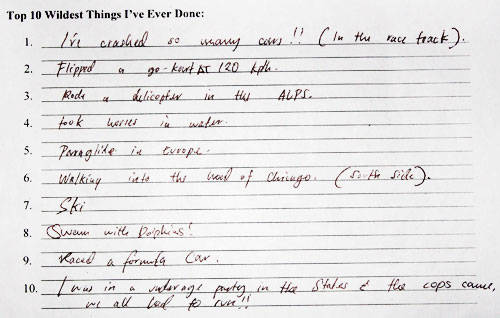 Don't you just love dangerous dudes?

Click through to the Gallery below to check out our exclusive behind-the-scenes pictures from Matteo's 2010 Cosmo Centerfold shoot!
732
Continue reading below ↓
Recommended Videos