1. Kid Ink got the party started on Day 1.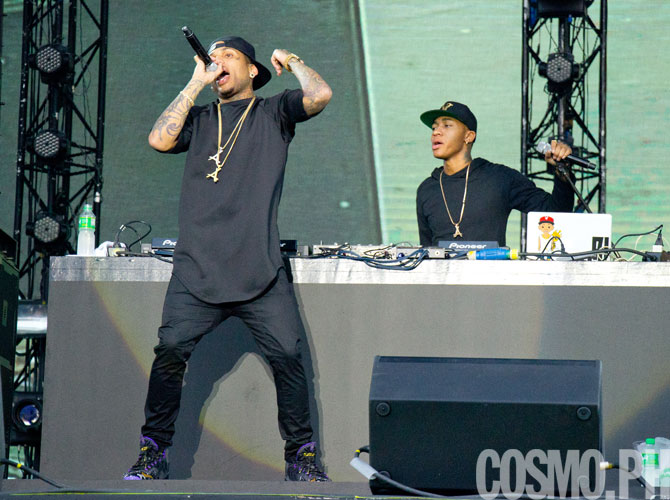 2. A giant 7107 balloon was tossed around during performances throughout the festival (and naturally, everyone's goal was to get their hands on it).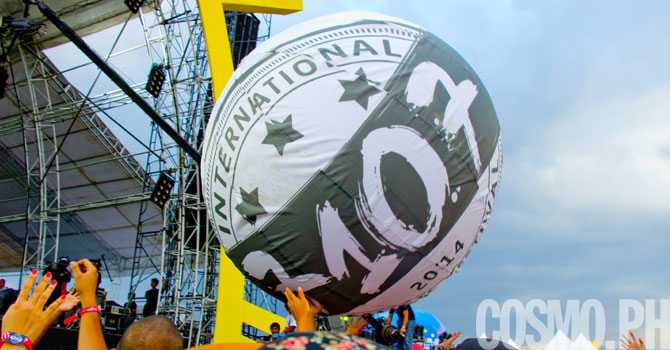 Continue reading below ↓
Recommended Videos
3. Cosmopolitan Philippines' very own print Managing Editor Camille Besinga rocked the stage with her band Techy Romantics and filled in as the lead vocalist for Taken By Cars. Represent, girl!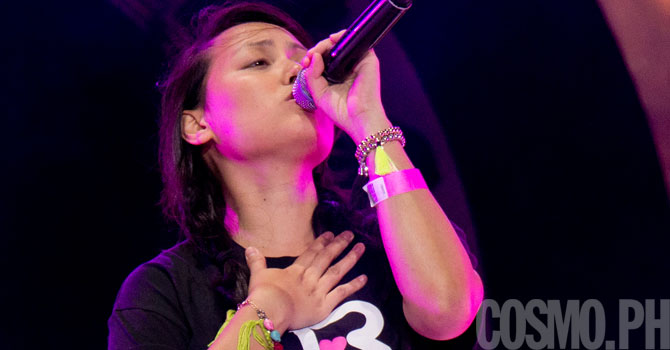 4. Unfortunately, Kjwan's set got cut to 15 minutes (boo!), but lead singer Mark Abaya made up for it by drunkenly treating the crowd to a one-hour performance.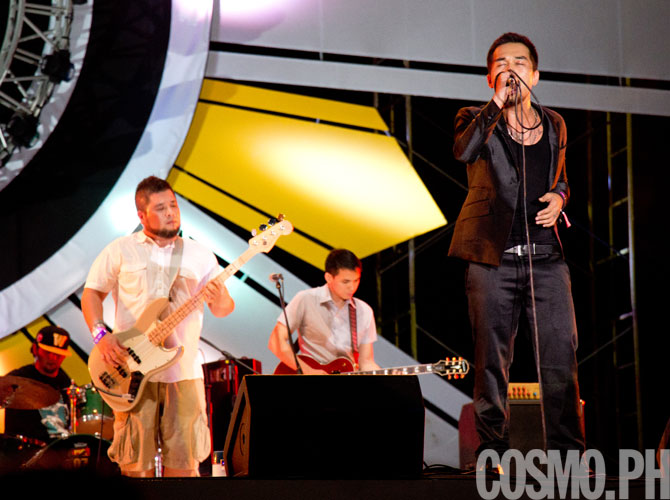 5. Alvaro pumped up the crowd with EDM dance hits.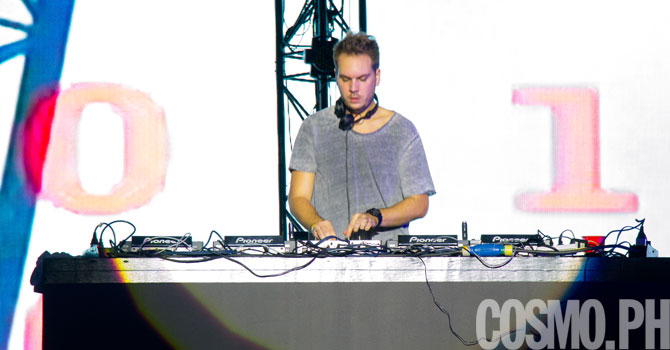 6. Kaskade's set was the perfect way to end the day.  The crowd went wild and danced along to his hit tracks "Eyes," "Atmosphere," and more! Oh, and that firework display during his last song? WOW.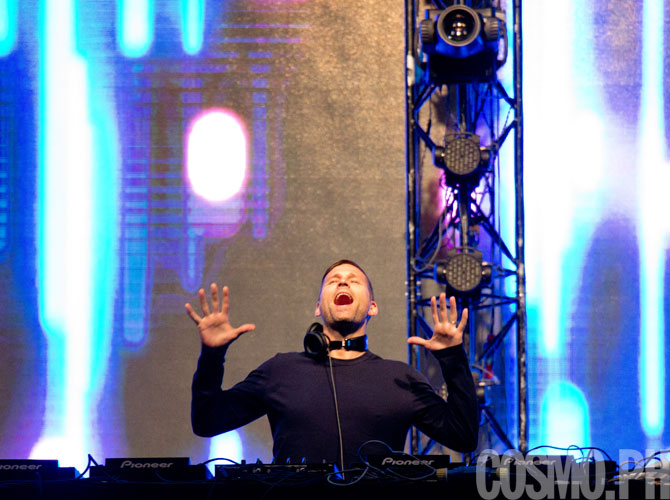 7. The lights show—definitely just as important as the performance itself!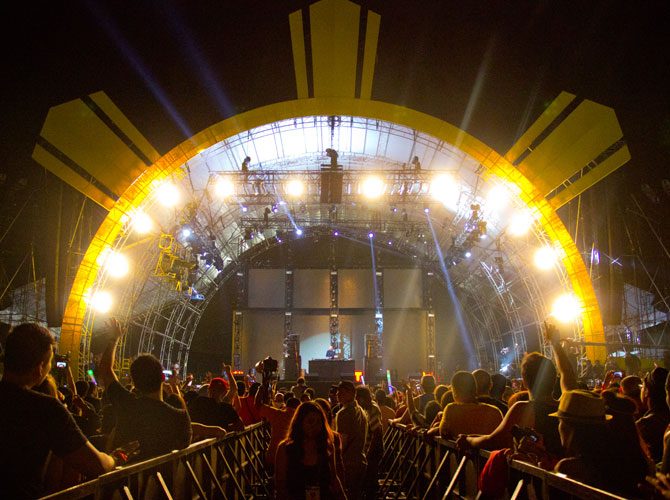 8. Itchyworms warmed up the crowd on Day 2.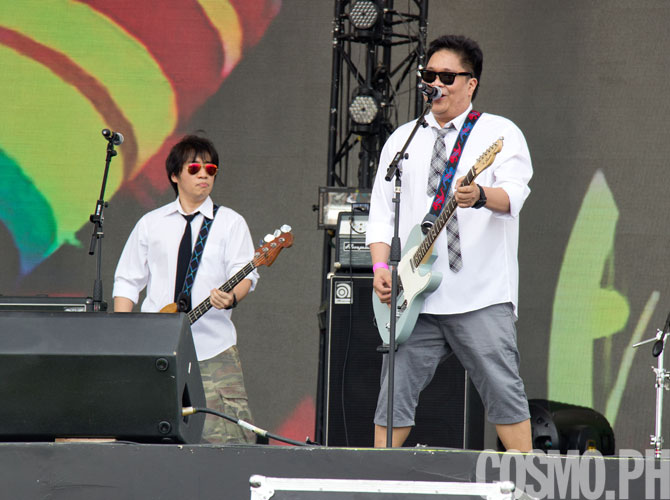 9. Rocksteddy's Teddy Cruz pulled Jhong Hilario from the crowd and onto the stage, and Jhong treated the audience to his trademark "sample" freestyle dance.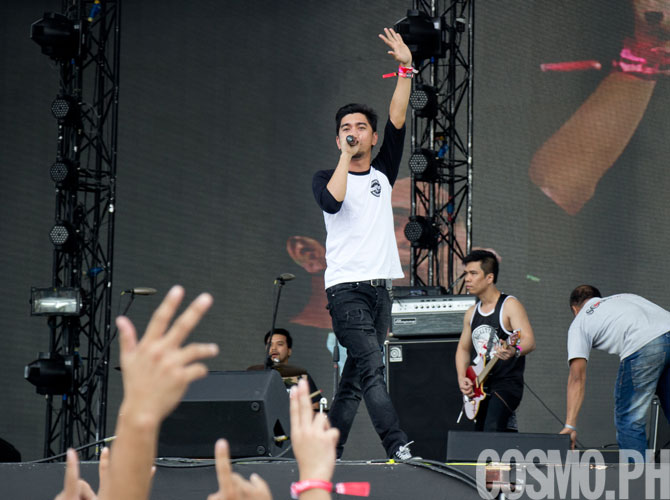 More on the next page![nextpage]
 10. Celeb spotting: the Magalona family, Anne Curtis, Erwann Heussaff, Daniel Matsunaga, Phil Younghusband, Janine Gutierrez, and more!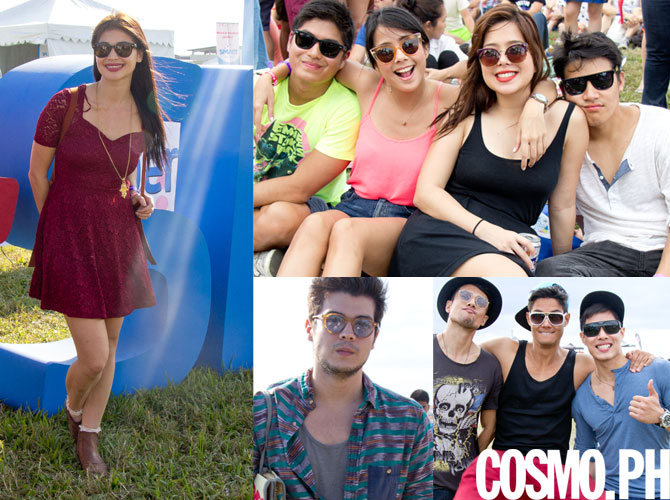 11. Up Dharma Down was perfect, as usual.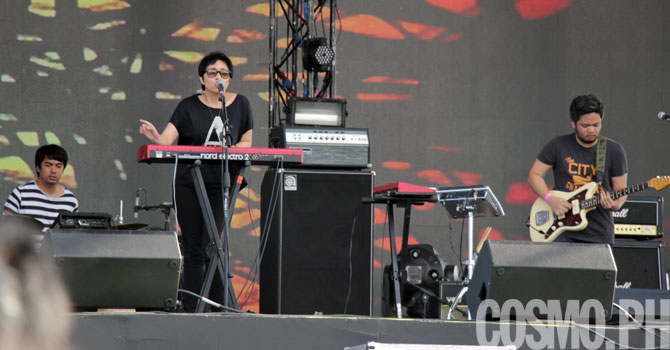 12. First international act of the night: The Red Jumpsuit Apparatus went onstage and we all took a trip down memory lane.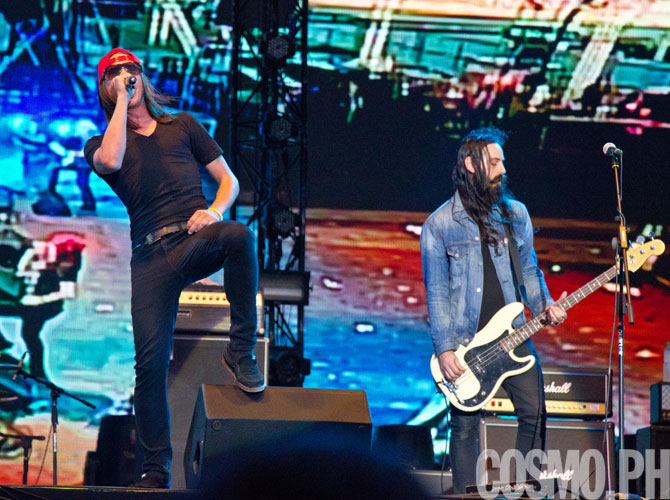 13. The feels! The Red Jumpsuit Apparatus' lead singer Ronnie Winter sang the band's hit song, "My Guardian Angel," with his Pinay girlfriend.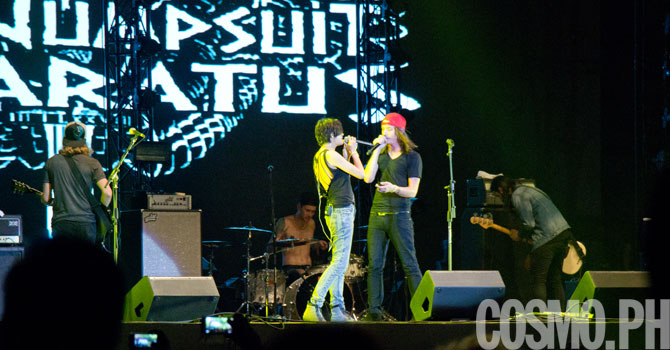 14. B*tch, don't kill my vibe. Kendrick Lamar gained a lot of new fans when he showed off his undeniably dope rap skills.
15.  He also had full control of the crowd. Hands up? Done! Raise your cellphones? Done. A chorus of "F*ck That!?" Yeah, you get the picture.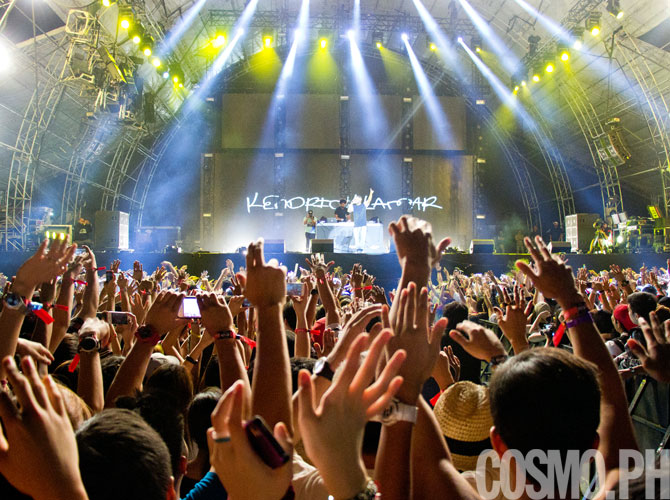 16. What a gangsta! Kendrick ended his rap exit with "I will be back." YES!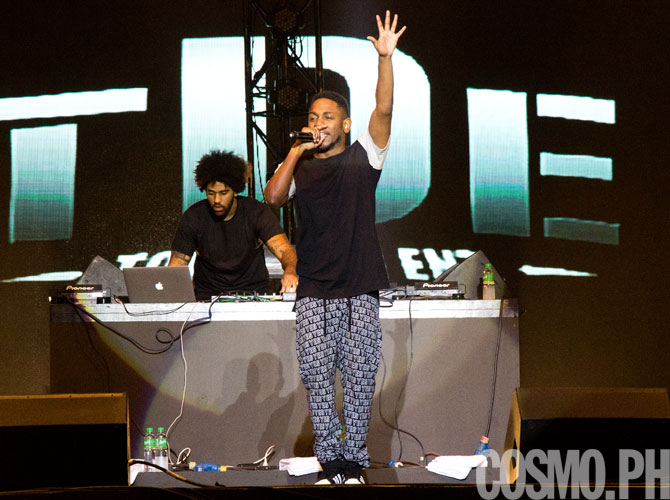 17. The fabulous-ness of Empire of the Sun: the entire production was nothing short of amazing! From the theatrics to the vocals, everything was on point. They definitely made the crowd feel ALIVE!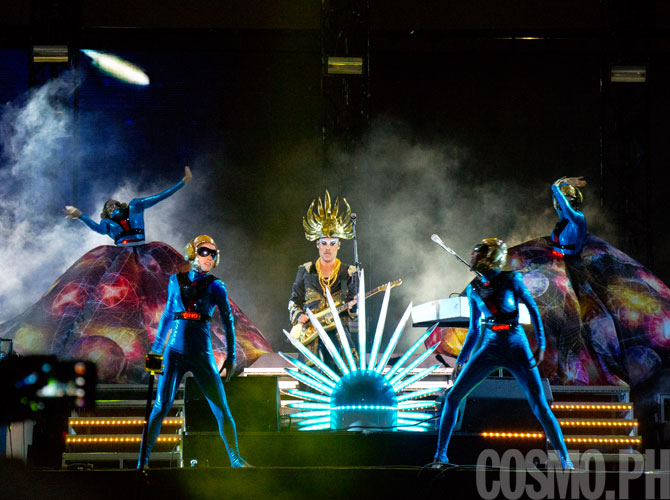 18. Check out those fierce headpieces and eye makeup.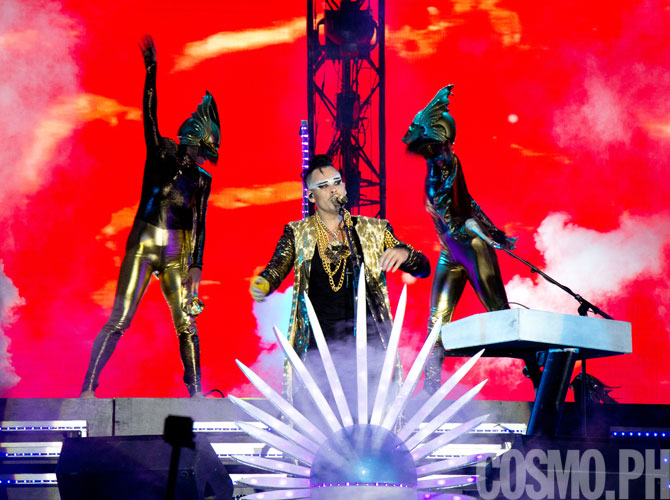 19. The dancers. Yup, they were the only act to have backup dancers.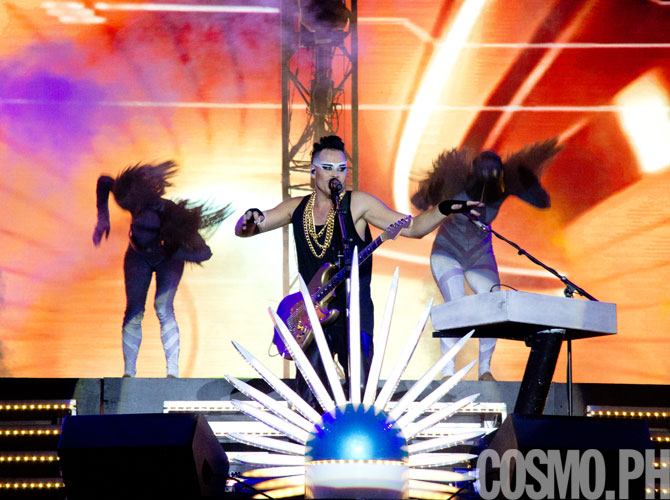 More on the next page![nextpage]
20. Lead singer Luke Steele played dead onstage (don't worry, he came back to life) and destroyed his guitar. He also jumped off the stage and ran to the audience.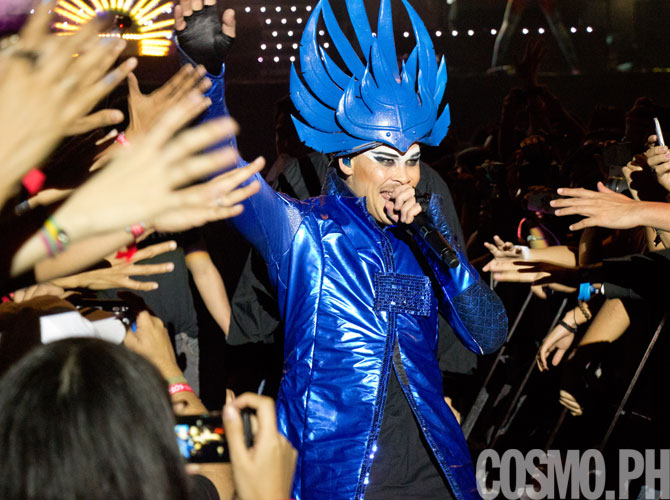 21. EVERYTHING about the Red Hot Chili Peppers. They are the epitome of rock stars!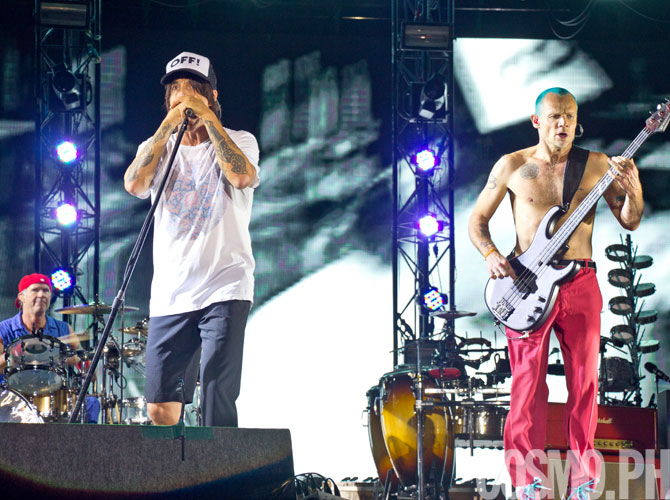 22. When the crowd sang along to "Can't Stop," "Californication," and "Under The Bridge." Those were definitely goosebump-worthy moments.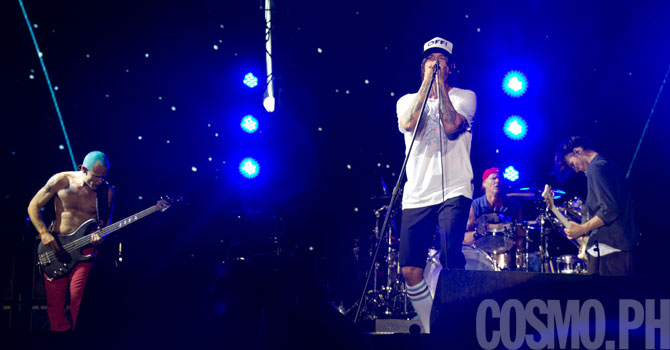 23. Can we take a minute to appreciate how good and young they all look? Anthony Kiedis did a flawless performance while flaunting his toned body (He is 51 years old, FYI); bassist Flea (also 51 years old) rocked blue hair and did a hand stand walk across the stage; Chad Smith was unstoppable on drums; and Josh Klinghoffer, the youngest and newest member of RHCP, electrified the crowd with his impressive guitar solos.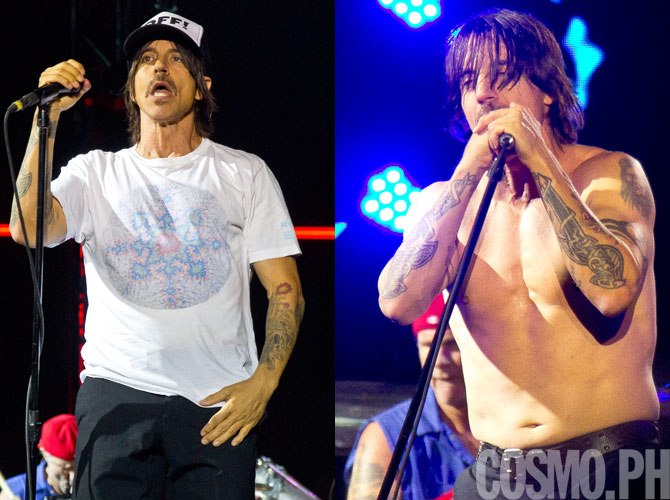 24. RHCP's encore. There was absolutely no way they were leaving that stage without playing "Give It Away."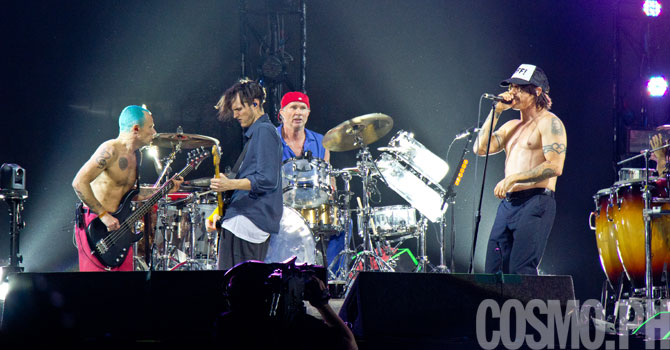 25. And that's a wrap! The festival ended with a jaw-dropping fireworks display.