So news has it that Jennifer Aniston has a "billion dollar idea" to create a musical adaptation of Friends on Broadway, and she's allegedly eyeing Glee actress Lea Michele to play her character, Rachel Green!
According to reports, it's even gotten to a point where she's had some deep talks with her friend Sheryl Crow about creating '90s style music for the project. And while we all miss the original cast members and would really rather see a reunion instead, a new crop of 20-somethings playing Joey, Ross, Chandler, Rachel, Monica, and Phoebe will be the next best thing.  
Here, five reasons why we so approve of this epic plan:
1. Lea's character in Glee is already named Rachel. She's practically halfway done with character development.  
2. Glee announced it already! Well, sort of. Have you seen their "Chums" opener on episode 13? Sure, Lea didn't play Rachel Green here, but STILL.
3. Rachel Green, like Rachel Berry, can be very self-centered at times. Lea Michele will have no problem playing the same character.
4. Lea Michele can totally pull off "The Rachel." Okay, maybe not in our obviously Photoshopped image, but with the right highlights and styling, Lea can rock it!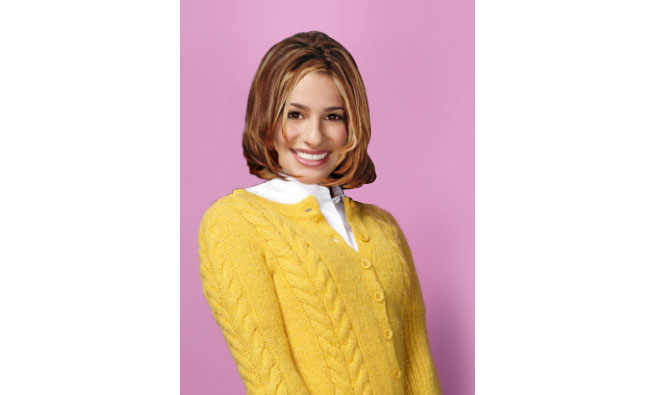 5. Jennifer Aniston approves. Says an insider, "Jen has told friends that Glee singing powerhouse Lea Michele would make the perfect Rachel in this project, and it simply becomes a matter of convincing Jen's good friend, Warner Bros. executive Peter Roth, of the viability of the idea."
What do you think, CGs? Can Lea pull it off? Post your thoughts below!