In case you missed it, celebrity stylist Liz Uy recently launched her first book, StyLIZed: Liz Uy's Ten Style Essentials, and it's the number one best-selling book in National Bookstore!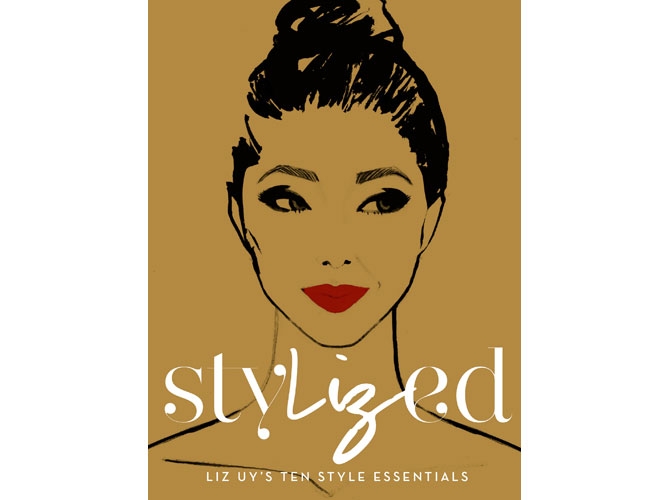 Liz lists 10 essentials and dishes practical ideas for building the perfect wardobe. Each style staple is modeled after her famous celebrity clients like Anne Curtis, Bea Alonzo, Marian Rivera, Georgina Wilson, Bianca Gonzalez, Sarah Geronimo, Julia Barretto, Isabelle Daza, Toni Gonzaga, and Kris Aquino.
Take a look at this star-studded spread!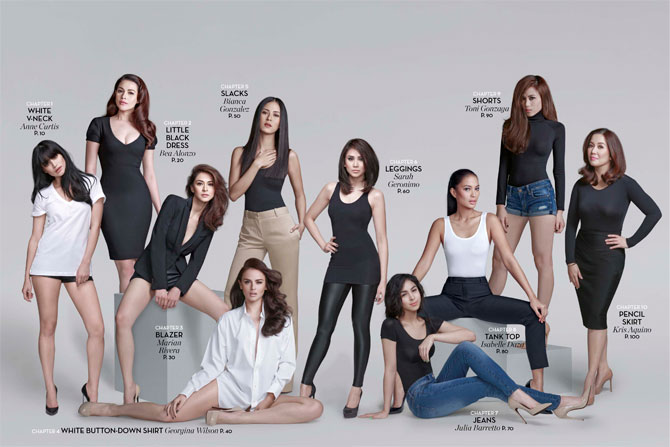 Oh, and if you're undecided about buying it, (you can also purchase the digital version via BUQO!)—y'all better check the best style quotes we got from the book. Because SRSLY, these are the golden rules of being fun, fearless, and fashyown!

1. On the white shirt:
"A white shirt should stay immaculate. The moment its color begins to turn yellow-ish or gray-ish or when stain marks become permanent and visible, it's time to say bye-bye." 
2. On excess padding on your blazer:
"A little bit of padding gives the blazer shape, but the pad should not go past your natural shoulder. Don't go overboard on the padding to keep the silhouette timeless."

3. On leggings as pants:

"Do wear a top that covers your butt and crotch, because you don't want to look like Richard Simmons." (TOTALLY.)
4. On owning a pair of jeans:
"A good pair of jeans, like friendship, can last forever." (Naks!)
5. On wearing high-waisted shorts:
"If you love showing off an eviable waist, this should be your go-to pair. The silhouette exudes a sexy vintage feel, yes, but it's also the perfect quick fix for a muffin top."