Sure, UAAP Season 77 promises gripping court action, but that comes after why we ACTUALLY tune into this season's collegiate level play-offs: the cager hotties, of course!
1. Jeron Teng
The De La Salle University's star player, Jeron Teng, will do whatever it takes to defend the championship title he led his team to win last year. The small forward says the Green Archers are hungry for more victories and are driven to keep their top spot in the league. P.S. He's quite the charmer, too!

2. Arnold Van Opstal
While he gave credit to the University of Sto. Tomas' Growling Tigers for being "a great team," Green Archer Arnold Van Opstal knows that DLSU's opponent in last year's finals will be its toughest competition this season. The lean and mestizo De La Salle center says in an interview with ABS-CBNnews.com, "This year is no different. I'm pretty sure they're gonna come out with a lot of fire, especially after losing…" That kind of passion plus good looks to boot? Definitely a keeper!

3. Kris Porter
The Ateneo de Manila University's eye candy center was among the holdover players when the Blue Eagles let go of team members Nico Salva and Justin Chua who went on to graduate. With the loss of key players and the injury of Kiefer Ravena, the Blue Eagles found it difficult to keep up with their contenders last year. But Porter and the rest of the team are determined to get back on track this season and prove that they are still champions at heart.

4. Kim Kaizen Lo
The Growling Tigers' small forward likes taking things one step at a time. The 6'1" University of Sto. Tomas hardcourt cutie will definitely strike back this coming UAAP season to bag a championship lost to the Green Archers in 2013. With him graduating soon, expect Lo to give an all-out performance this year.

5. Gwyne Capacio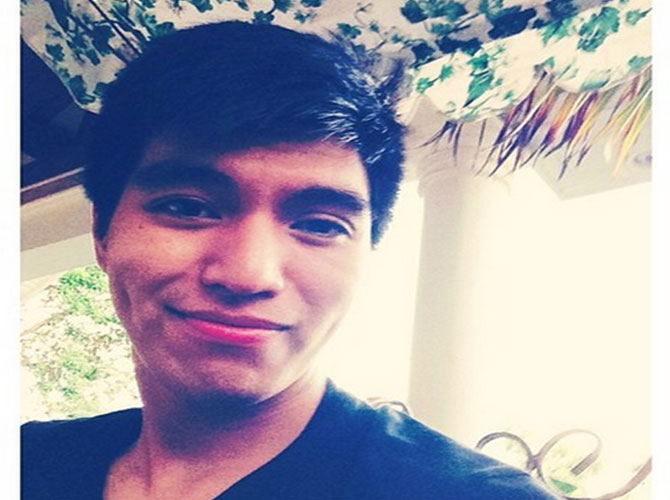 Photo: via @camillecastaneda
The Blue Eagles' Gwyne Capacio, son of former FEU coach Glenn Capacio, is expected to step up his game this season as he plays both small and power forward. The 6-footer senior player, having tasted bitter defeat last season, has all the motivation he needs to redeem the team from 2013's slump.

6. Thomas Torres
His baby face may say otherwise, but the Green Archers' Thomas Torres puts on a mean game during crunch time. He displayed talent way before playing at the collegiate level, making the La Salle Greenhills team a tough group to beat at the junior NCAA. Now as point guard of the De La Salle University, Torres aims to lead the Green Archers to another championship this season.

7. Keifer Ravena
This Blue Eagle's appeal comes from his natural talent, which he displayed and established in his earlier years in the UAAP. But Kiefer's injury in 2013 affected the team's performance, and became one of the factors why Ateneo didn't get into the Final Four. Turning his frustration into something positive, Kiefer is bent on moving forward and redeeming himself and his team to reclaim the championship.