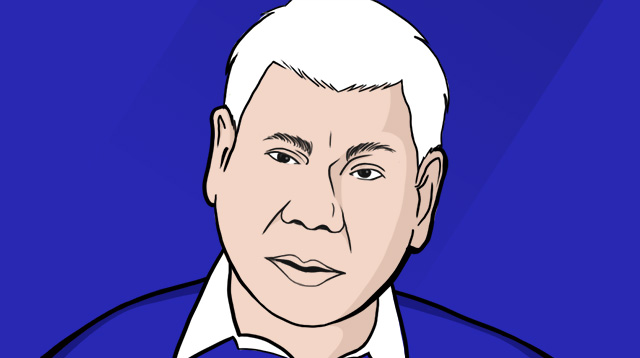 With election frontrunner Rodrigo Duterte just waiting for the official proclamation that he is the country's next president, we ask: What changes will his leadership bring to the nation?
Duterte has repeatedly stated that his platform will focus on eliminating drugs, as he promised to reduce the country's crime rate within three to six months.

But he has other plans that might affect your lifestyle for better or worse, depending on how you see it.

Below is a shortlist of those plans:

1. He promised to bring back the death penalty.

Duterte is no stranger to violence. With his feisty attitude, the man who blatantly talks of killing people in public is strongly in favor of reviving the death penalty for heinous crimes like rape and drug trafficking.

2. A curfew might be set in place.

Due to his concern for the welfare of children, the tough-talking Davao City mayor is planning to implement a nationwide curfew for unescorted minors past 10 p.m.

Parents of minors caught violating the curfew can face arrest similar to laws being implemented in Davao City.

"This is to make sure that our children are in their homes or sleeping already to prepare for the next day school," Duterte's spokesperson, Peter Laviña, told the Inquirer.

3. There will be a liquor ban.

Do you fancy spending nights until the wee hours of the morning partying and drinking outside? Well too bad, because Duterte is eyeing a major liquor ban in public places.

The liquor ban will cover the whole country and will also prohibit the sale of alcoholic beverages from 1 a.m. to 8 a.m. as reported by ABS-CBN.

"This has nothing to do [with] denying us of our freedom. When you go home, you can of course drink to your heart's content. The ban on liquor sale is only in public places," Laviña explained.

4. Sorry, karaoke fans!

You have to admit that you are either that pesky neighbor who keeps on belting out those notes at the top of your lungs during ungodly hours of the night, or the victim who patiently endures losing sleep due to that neighbor who doesn't seem to care.

ABS-CBN reported that the insensitive karaoke culture is going to be thrown out the window as Duterte plans to implement a ban on loud and disturbing karaoke from 9 p.m.

5. Laglag bala will stop.

The Ninoy Aquino International Airport has been the subject of national embarrassment after it was included in the list of the worst airports in the world.

It didn't really come as a surprise to us since we all know of the dilapidated facilities, delayed flights, and collapsing floors and ceilings that might end up randomly killing you if you're unlucky.

As if these weren't enough, there's this "Laglag bala" extortion scheme where airport personnel allegedly plant a bullet in your luggage so they could get money off you. 

Here's what Duterte has to say: "'Yang tanim-tanim ng bala hintuan niyo talaga 'yan unless you are ready to swallow the bullet and I will make you do it," Duterte said during the third presidential debates.

6. He'll put an end to "endo."

A lot of Filipino workers are complaining that "endo" or the end of contract system being upheld by large companies has given them a disadvantage in terms of job security.

Due to this, Duterte has stated in one of the presidential debates that he will immediately end contractualization in the country once he is seated as president.

"The moment I assume the presidency, contractualization will stop. They have to stop it…that is an injustice committed against the people of the republic of the Philippines," he said.

7. We might make peace with China.

Duterte said that to solve the South China Sea issue, he would engage in bilateral talks with China. He also said that he was open to sharing the resources in the disputed areas as long as mutual respect is given.

8. Hopefully, there will be lasting peace in Mindanao.

Peace in Mindanao has been an elusive dream for over four decades now in the strife-torn region.

As the first Mindanaoan President, Duterte is planning to establish true and lasting peace down south by pushing for the successful passing of the Aquino administration's Bangsamoro Basic Law (BBL).

"The war in Mindanao runs deep. You know, this may sound funny to you, but when Magellan landed in Leyte, Islam was already planted firmly in Mindanao. Nothing will appease the Moro people if you do not give them the BBL," he said in the final presidential debate.
Recommended Videos