1. You don't have to be a fan of the books or film to enjoy the show. You could know zilch about the original material and still end up having a blast throughout the performance.
2. You won't be offended even if you're a super Fifty Shades fan. On the contrary, you'd absolutely enjoy seeing those iconic scenes IRL and up-close!
3. It's a different Valentine's experience! Ditch the usual candlelit dinner and movies for a dose of raunchiness and irreverence. Trust us, it'll get you in the mood by the first act. *WINK WINK*
4. Your BF will suuuuper enjoy it too! This musical parody ain't no sappy love story your guy will roll his eyes over. NO. It's also about sex. AND A HELL LOT OF IT.  
5. It's also perfect to watch with your girls. There's no one better to trade naughty snickers with than your gal pals!
6. The songs are catchy AF. You'll randomly blurt out "50 Shaaaaaades" right after leaving the theater. LSS is real, people!
7. HALF-NAKED MEN (and women). Need I say more?
8. The cast is a mix of local and foreign talent. Performers from the Las Vegas and Off-Broadway productions star alongside our homegrown artists. Karel Marquez leads the local talent pool as Anastasia Steele. P.S. You also have to watch for Bituin Escalante's performance!
9. Pinoy sex humor! TBH, we didn't see this one coming, but when it did, we for reals LOL'd. There's nothing better than having that Pinoy flavor in the mix.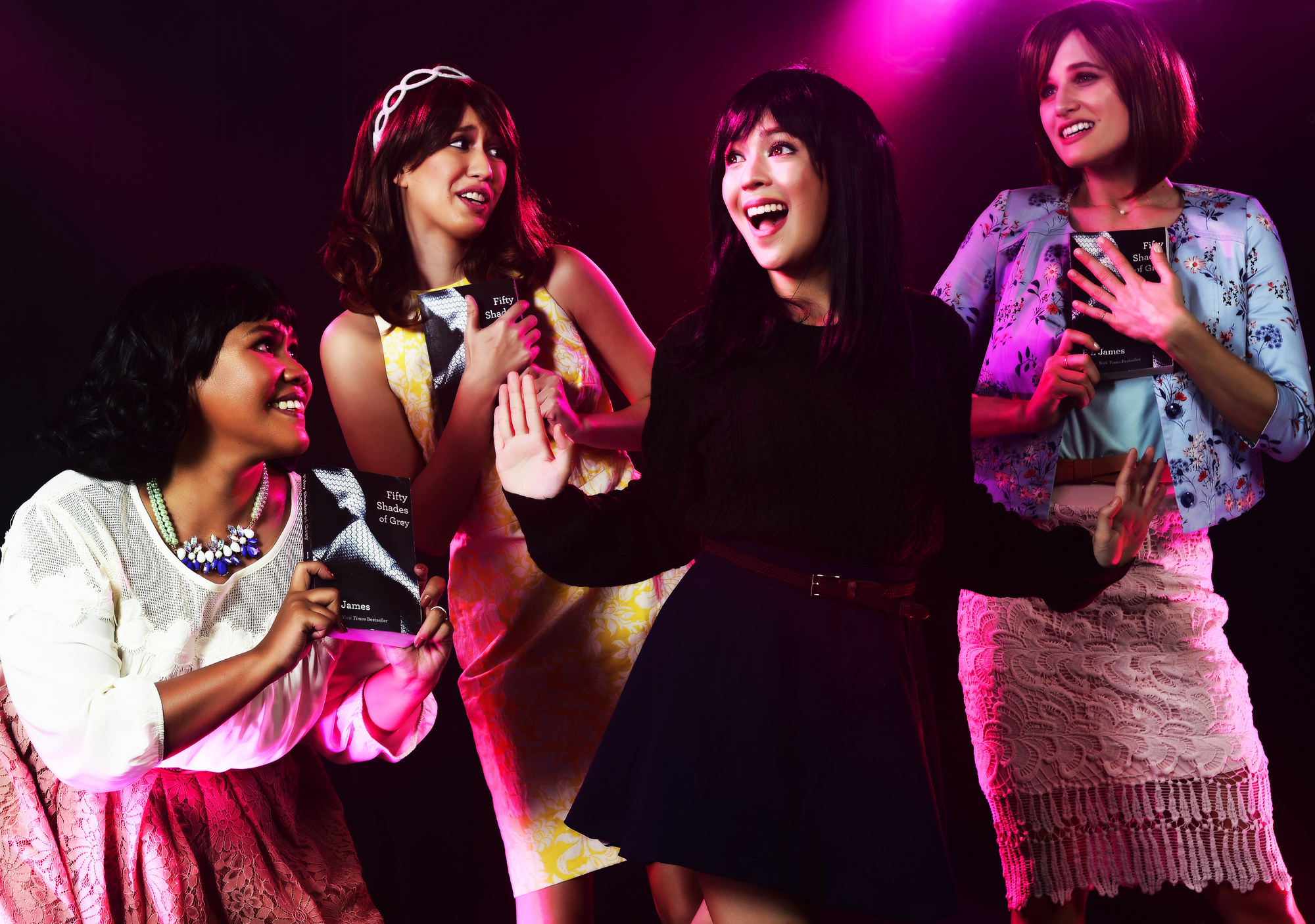 Continue reading below ↓
Recommended Videos
50 Shades! The Musical Parody runs from February 12 to March 1 at the Carlos P. Romulo Auditorium in the RCBC Plaza, Makati.
For more information, visit www.50shadesmanila.com!
***
Follow Jacinda on Instagram.