And the poster is out! 
Starting January 25, five street corners in the US will feature Fifty Shades of Grey's first movie poster featuring Jamie Dornan overlooking the Seattle skyline. 
The five locations are:
- New York (Grand St. & 6th Ave)
- Los Angeles (Wilshire Blvd. & Gayley)
- Chicago (LaSalle & Hubbard)
- San Francisco (Mission St. & 6th)
- Seattle (1st St. & Wall St.)
"Mr. Grey Will See You Now," figures prominently on the billboard—and Greyshippers would know that these words were uttered by Christian's assistant to Anastasia Steele, who visited the billionaire to interview him for the school newspaper. 
But for reasons we cannot identify, we're imagining that it's us, not Ana, who are about to enter his office. Maybe that's why we love this poster so much. 
Can you really blame us?!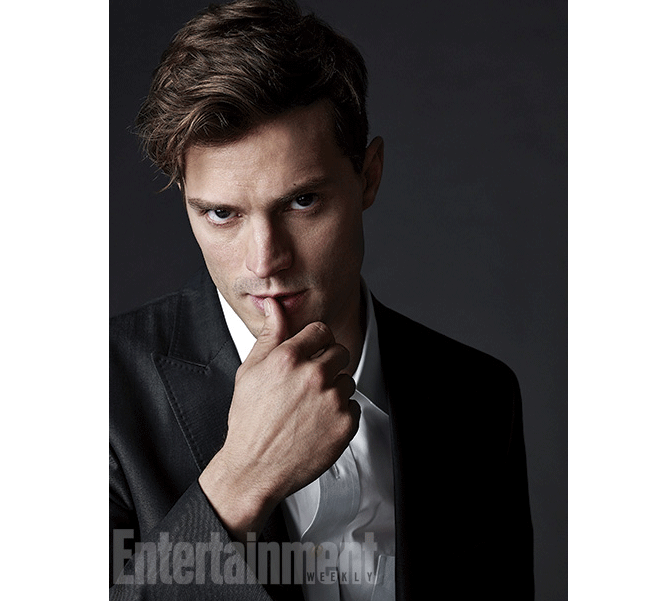 Continue reading below ↓
Recommended Videos
In other news, Charlie Tango, Christian's helicopter, has taken flight. Check out the "Grey" Enterprises logo!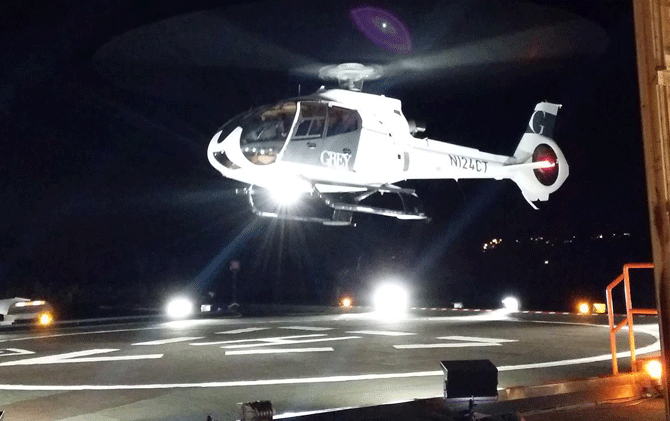 Who's getting twitchy palms? We are! Stay tuned for more Fifty Shades updates!
Photos: (poster, Jamie Dornan) EW.com; (Charlie Tango) 50shadesmoviefansite.com