This just in: Taylor Lautner is the newest Global Benchsetter! The announcement was made today at the Bench HQ, where prior to the big reveal, numerous clues were given to tease the crowd. Some of them: his birthday (February 11, 1992), his karate skills, and Twilight.

Here's host Bianca Valerio making the big announcement! Pictured onscreen: Taylor and Bench founder Ben Chan: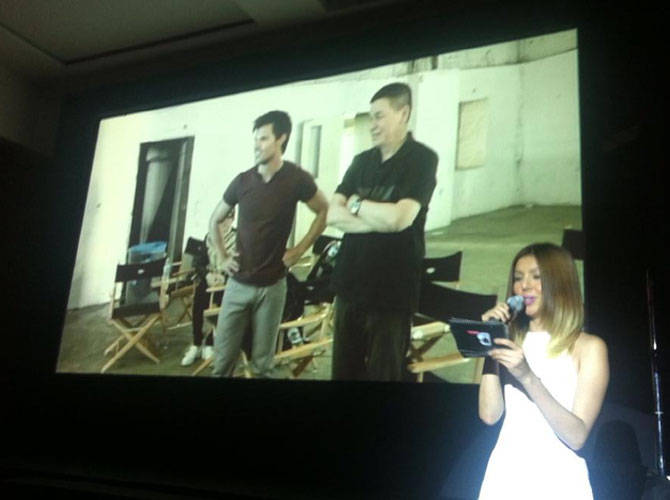 Bench went all out for the production of the print and TV campaign (everything was shot in 10 hours!), tapping some of Hollywood's finest to style and direct the Twilight hunk. Taylor was styled by Samantha McMillen, whose clients include Carrie Mulligan and Natalie Portman. Anthony Mandler (known for Rihanna's music videos such as "Only Girl in the World") took charge of the direction and photography of the print and TV campaign.
Continue reading below ↓
Recommended Videos
We can't wait to see the blown-up billboards of this hunky werewolf! But here's a sneak peek: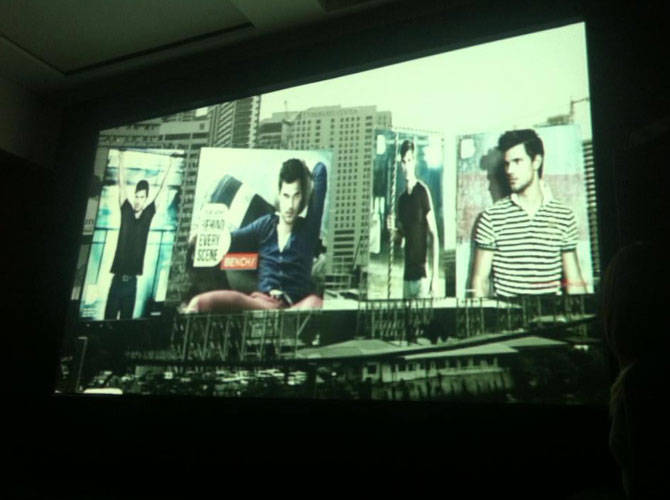 We're pretty sure you'll drive by EDSA to stalk TL later, but in the meantime, here's why we think this stud is such a a good catch!

1. He has a ripped body.
Admit it—you looked forward to all his shirtless scenes in Twilight.


Source: giphy.com
2. He looks like a really good kisser.
Yup, Taylor Swift totally tapped that.
Source: giphy.com

3. He will fight for your honor.
During an SNL skit, Taylor kicked a cardboard cutout of Kanye West in defense of his then-girlfriend T. Swift, whom the rapper infamously interrupted during the 2009 MTV Video Music Awards.
4. He's a badass black belter.
He can literally beat up anyone for you. We found this throwback video of him showing off his karate skills when he was just 11 years old. If he did this pre-puberty, imagine what he's capable of now!
5. Mr. Tough Guy has a soft side too.
Never mind that he practically got friend-zoned by Bella on all four movies of the Twilight Saga. He stayed by her side and protected her 'til the very end. What a keeper!
6. He looks sexy-as-hell riding a motorbike.
You can teach us how to ride anytime!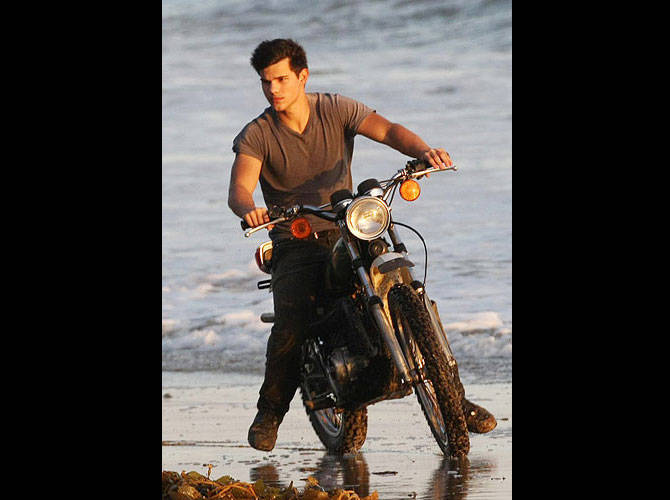 Source: blog.zap2it.com
Rumor has it that he's visiting Manila this year! We'll be waiting for you, Tay-Tay!