Spotted: Alden Richards getting really close to a lucky lady, Daniel Matsunaga goofing around with DJ Vinimal, and Cosmo girls getting kissed by hunks of their choice!
If you missed Ooh La Love: A Night of Camay Attraction with the Cosmo Hunks, don't fret: here are exclusive snapshots from the sexy soiree. For Camay's live tweets from the February 26 event, follow @CamayPh on Instagram and Twitter, and search for the hashtags #CosmoCamayAttraction and #CamayAttraction.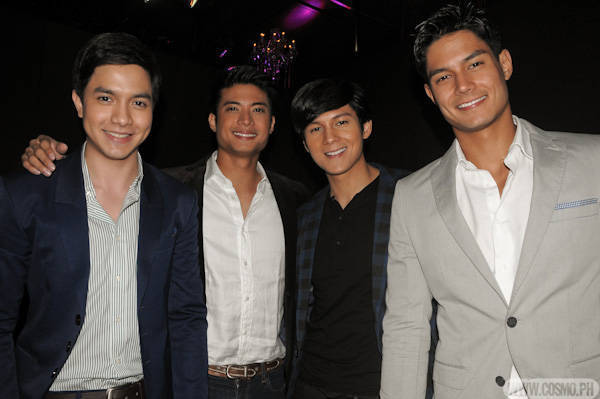 So many choices, so little time! Alden Richards, Mikael Daez, Joseph Marco, and Daniel Matsunaga. Need we say more?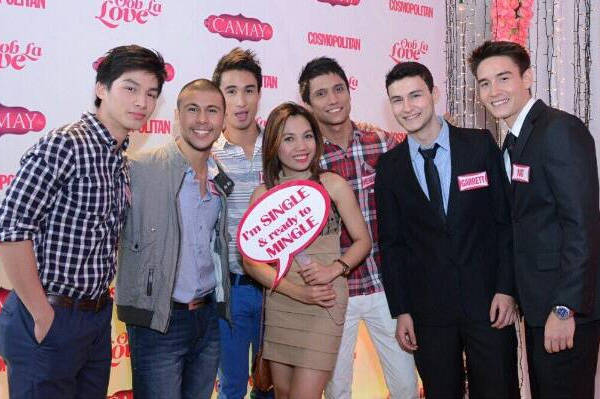 Now that's what you call a welcoming committee! Check out the rose wall and cute callout bubbles upon entering Republiq.
Continue reading below ↓
Recommended Videos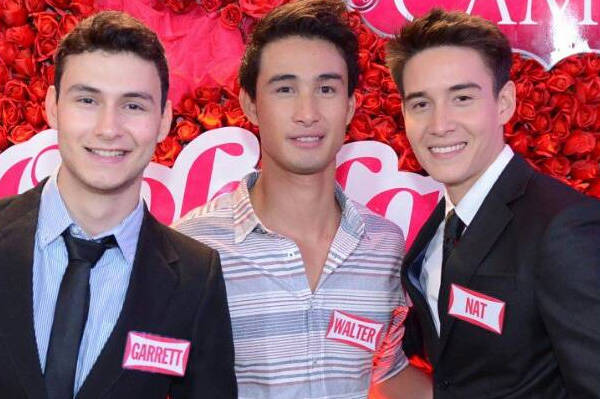 More eye candy!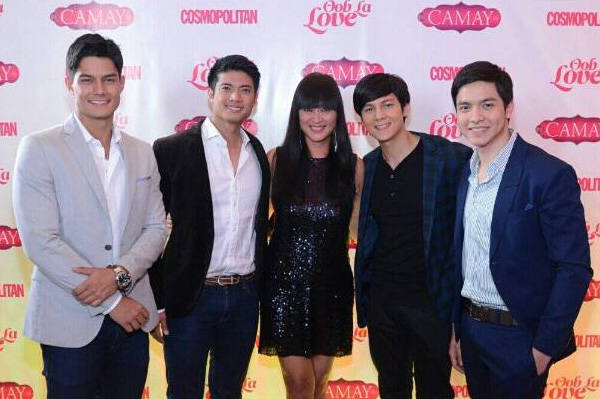 Cosmopolitan Philippines Editorial Director Myrza Sison with Daniel, Mikael, Joseph, and Alden.
Everyone was just chillin' and having fun with all the eye candy in the room. Who wouldn't?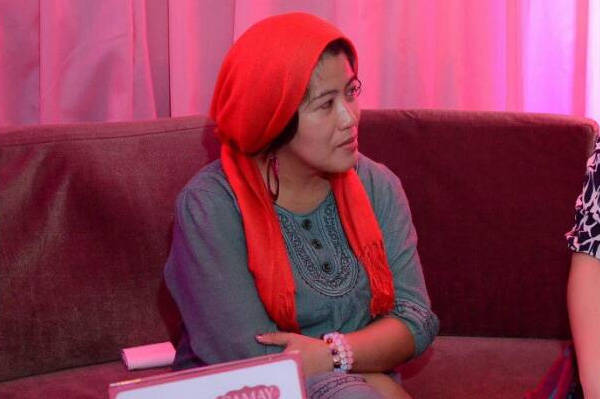 Tarot card reading, anyone? Rumor has it that fortune smiled upon a couple that night; they really hit it off and already scheduled a second date!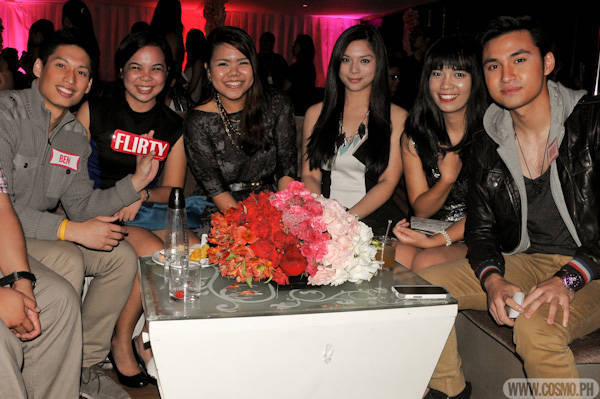 The perfect recipe for a night to remember: free-flowing cocktails and cuties!
See that red sticker that Ben is holding up? All the Cosmo hunks were given sticky labels like "Flirt," "Hard to get," and "Sultry" to give to the ladies. Fun conversation starter!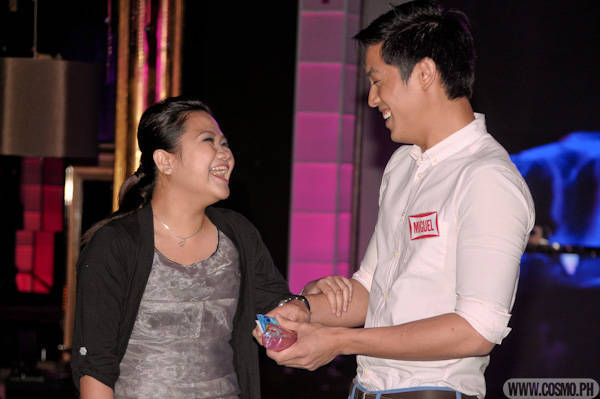 Game #1: Cosmo Hunks had to find a girl with a complete list of items in her purse (lipstick, mints, perfume, etc.). Looks like this hottie didn't have a problem finding what he needed.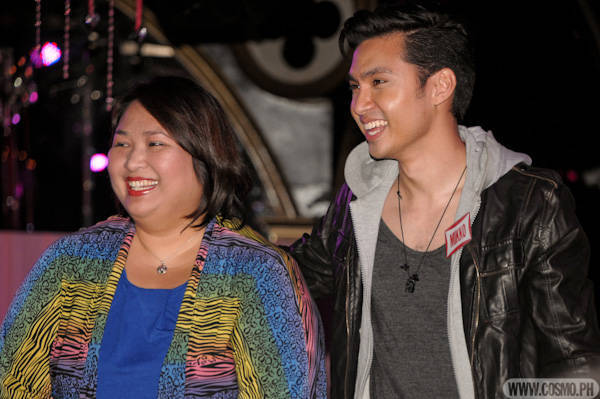 ...and this one!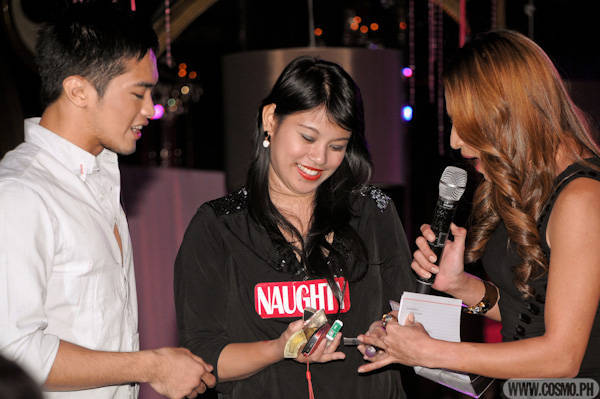 ...and this one!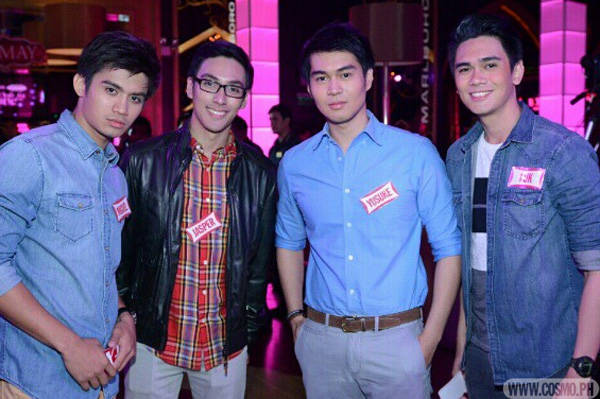 Game #2: Cosmo ladies were also given "kiss cards" to present to their cutie of choice. Take your pick!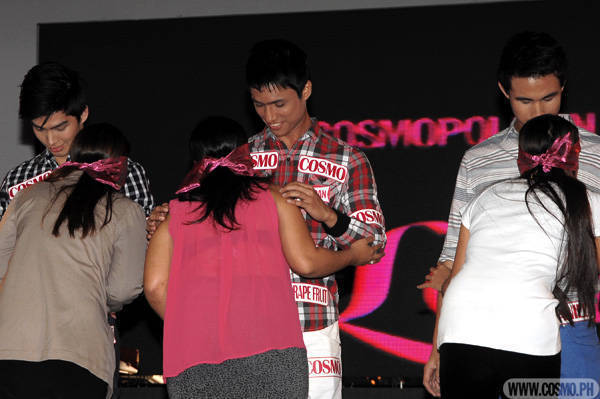 Game #3: Kiss and smell! Girls had to sniff these hot hunks and determine which sticker smelled like Camay.
Best. Game. Ever.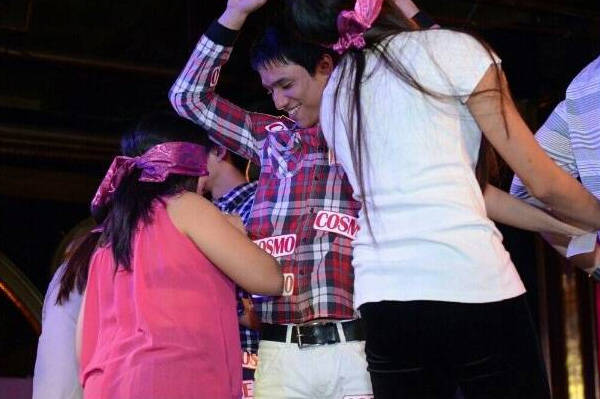 We'd also have that smile if it were the other way around! But wait--it did happen that night! (See more below!)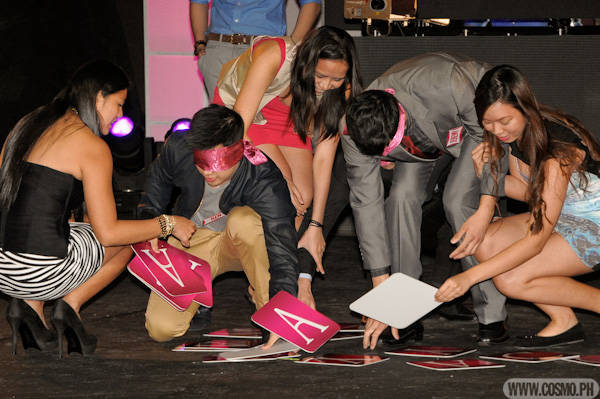 Game #4: No peeking! The ladies had to guide their blindfolded partners to spell out C-A-M-A-Y.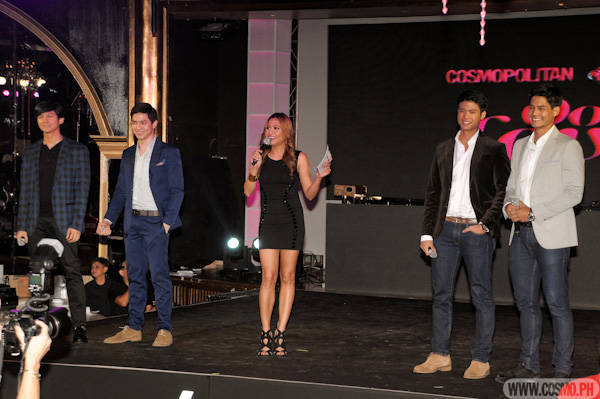 Game #5: The main event! Host Menchu Antigua introduced Joseph, Alden, Mikael, and Daniel onstage.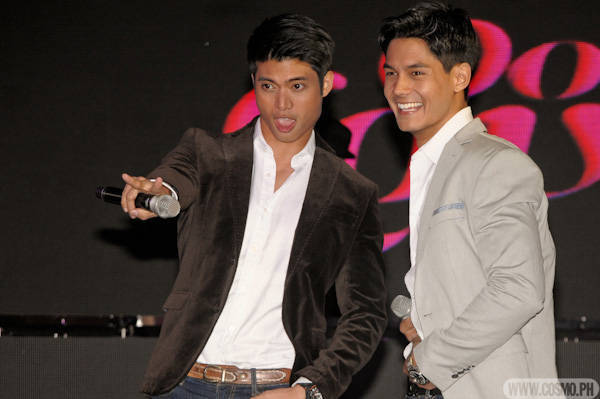 Hmm...What is Mikael pointing at?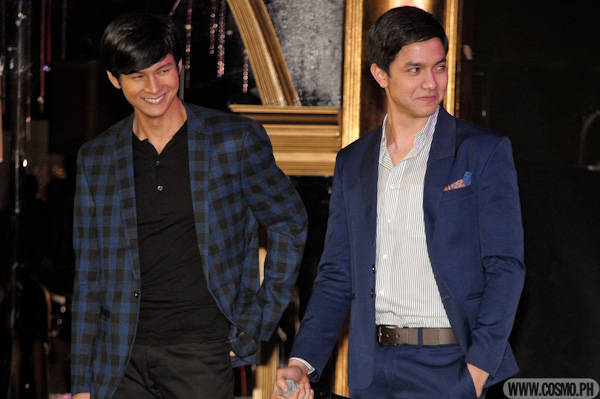 Joseph and Alden are dapper in blue.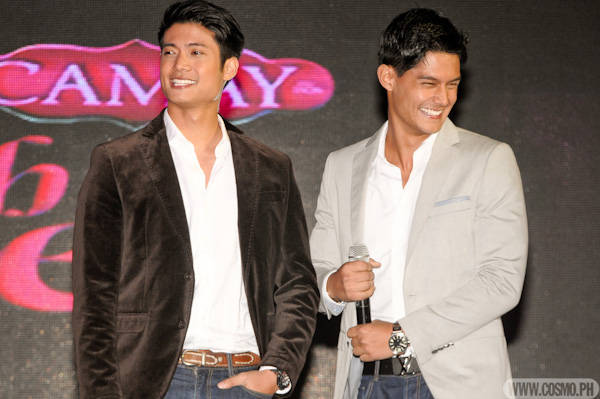 Okay, we just had to post this, too! Now we know how Daniel looks like when he's all kilig!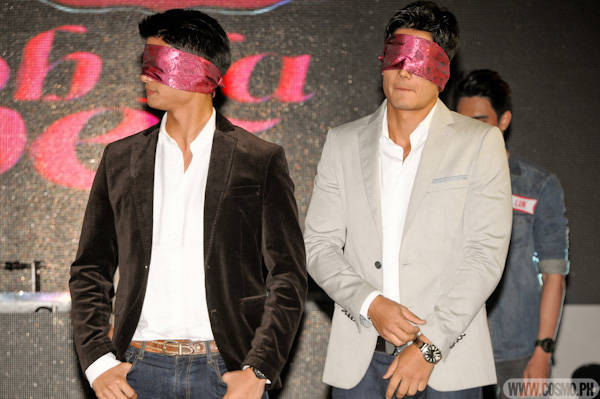 So this is how the game goes: the hunks are blindfolded, and they have to smell Cosmo girls and pick the one whose scent they like best.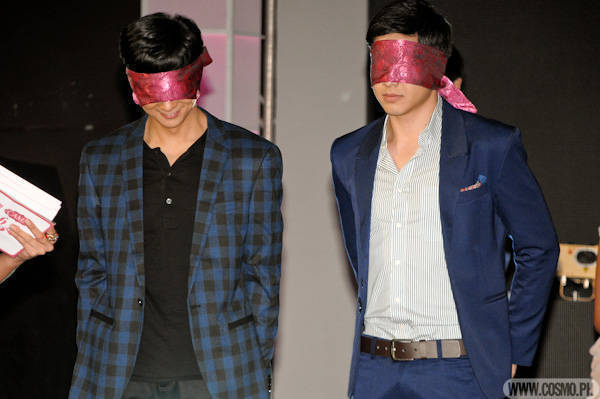 Joseph and Alden are ready!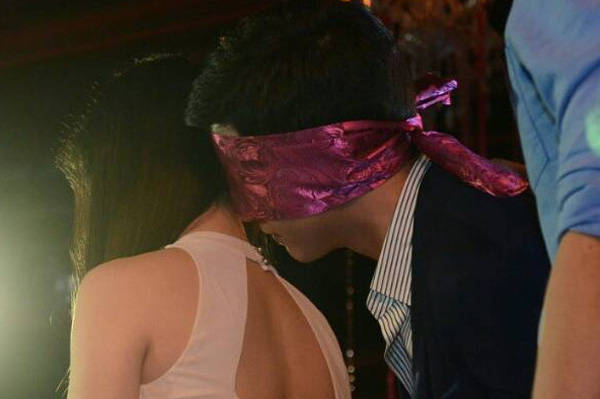 This shot is a winner. Way to go Alden!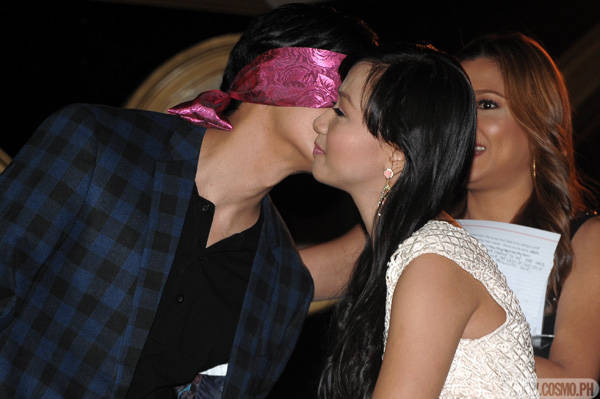 For the first round, Joseph gave this lucky girl a kiss!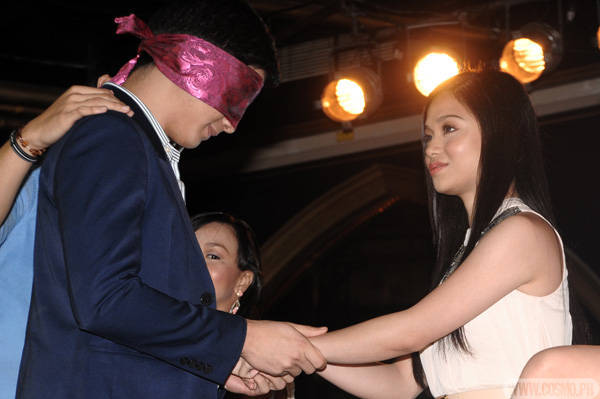 The guys also used their sense of touch to make their choice. Soft skin is a big plus, too!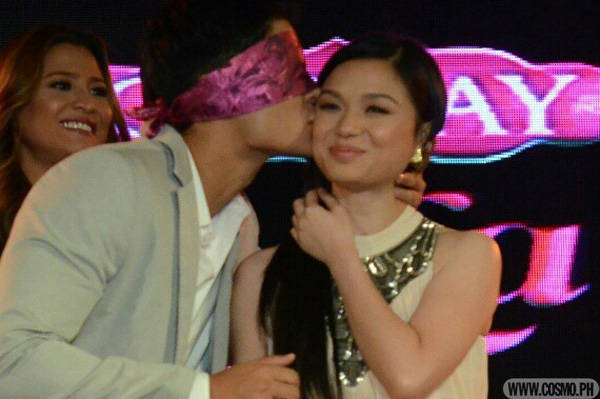 So what's the verdict?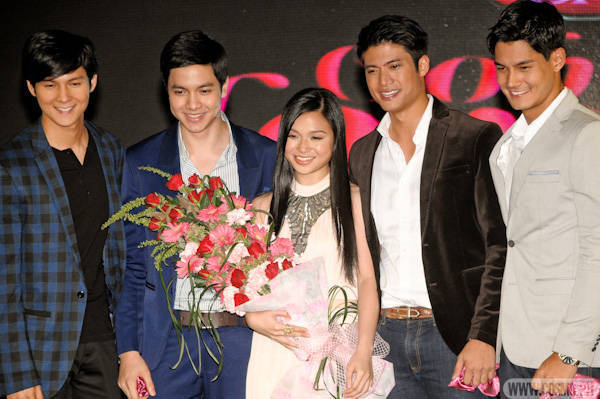 All four picked this pretty lady! We're officially jealous!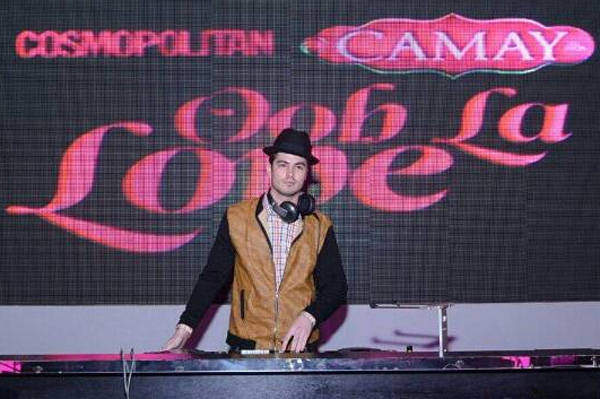 Can all events have a DJ this hot? DJ Vinimal in da house!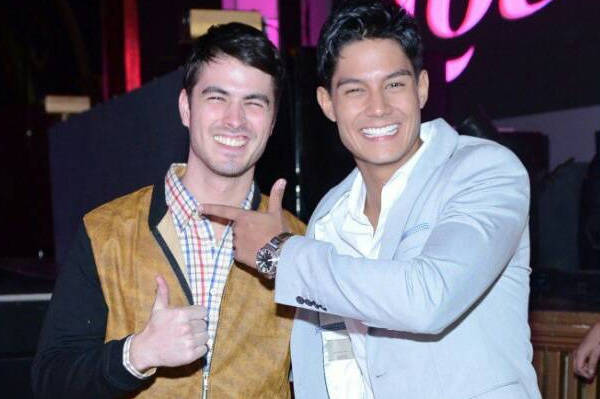 DJ Vinimal and Daniel having lots of fun!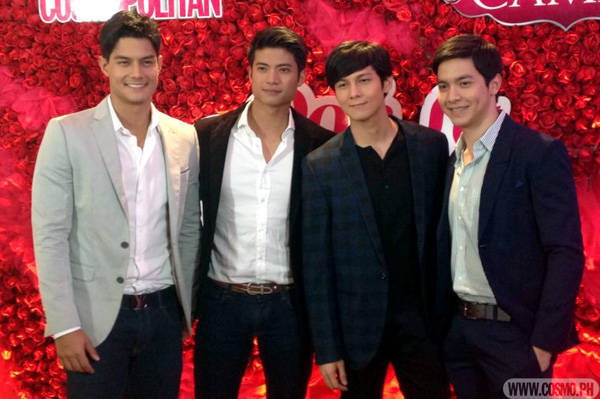 What a night!  We know our Cosmo hunks and Camay girls had a blast getting to know each other in more ways than one. It's no wonder our hunks were left wanting more. Can all events be like this?
---
Do you girls want a special treat from Camay? Got your own #CamayAttraction moves? Join the #CamayAttraction Twitter promo and win Camay giftpacks and P2k worth of Sodexo GCs! These special prizes will surely help you leave your special someone wanting more this month.
To find out how to join, go to www.bit.ly/CamayPromo.
Check out Camay's live tweets from the February 26 event by following @CamayPh on Instagram and Twitter, and searching for the hashtags #CosmoCamayAttraction and #CamayAttraction.
 Also, don't forget to visit facebook.com/CamayPhilippines.
Leave him wanting more with Camay's bar soaps and shower gels in Crème Vanilla, Romantique Rose, and Dynamique Grapefruit. Now available in leading supermarkets and drugstore outlets nationwide.