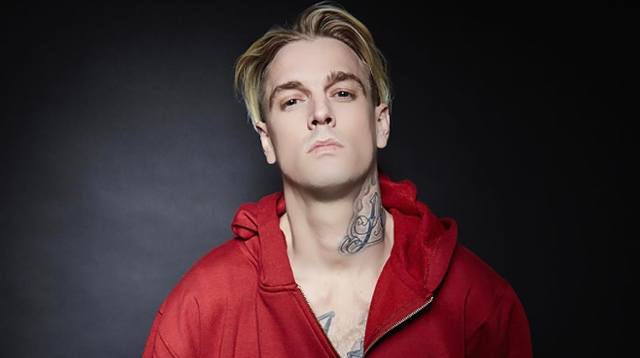 1 In a lengthy Twitter post over the weekend, Aaron Carter sent a heartfelt message to his fans revealing that he's attracted to both men and women.
"There's something I'd like to say that I feel is important for myself and my identity that has been weighing on my chest for nearly half of my life," he wrote.
"This doesn't bring me shame, just a weight and burden I have held onto for a long time that I would like lifted off me. I grew up in this entertainment industry at a very young age and when I was around 13 years old I started to find boys and girls attractive. There were years that went by that I thought about, but it wasn't until I was 17 years old, after a few relationships with girls, that I had an experience with a male I had an attraction to who I also worked with and grew up with."
The 29-year-old singer was in high-profile relationships in his teens with Hilary Duff and Lindsay Lohan. (People)
August 6, 2017
2 Claudia Barretto was a total princess during her debut on Saturday night at White Space, Makati. The debutante wore a ~dreamy~ Mark Bumgarner ball gown for the night's festivities and later on changed to an Atelier Patty Ang feather dress. Happy Birthday, Claudia!
3 Sarah Geronimo cheered on her main man Matteo Guidicelli during his Ironman competition in Cebu. While Matteo competed in the triathlon, Sarah held up a super sweet sign that says "Gihigugma Tika," which translates to "I love you" in Cebuano. (PEP.ph)
4 It looks like Nadine Lustre deactivated her Twitter account last week; fans noticed the absence of the actress' Twitter handle @hellobangsie on Friday. Although her Instagram account is still up, she had removed her display picture. (ABS-CBN)
5 YouTuber siblings Ranz and Niana Guerrero just released their first album LITUNES in the first week of August. The album, distributed by US-based music label Heard Well, is a compilation of the songs "[they] listen to when gettin' lit." You can download the tunes here!
Recommended Videos