Andi Eigenmann left the artista spotlight and has been living the simple life in Baler, Aurora for the past months, and is also dating a professional surfer from Siargao. But being an island girl doesn't mean that Andi's safe from issues. Recently, her new life was even questioned by an Instagram user who claimed that she still lived with luxuries.  
ADVERTISMENT - CONTINUE READING BELOW ↓
On September 9, 2018, Andi posted a selfie of her with a swollen facial wound and some of her followers immediately assumed that it came from a fight or that someone beat her up.
Andi then took to Instagram Stories on September 12, Wednesday, to clear the issue. She explained that the wound was from a surfing accident and a possible allergic reaction—and definitely not because someone physically hurt her.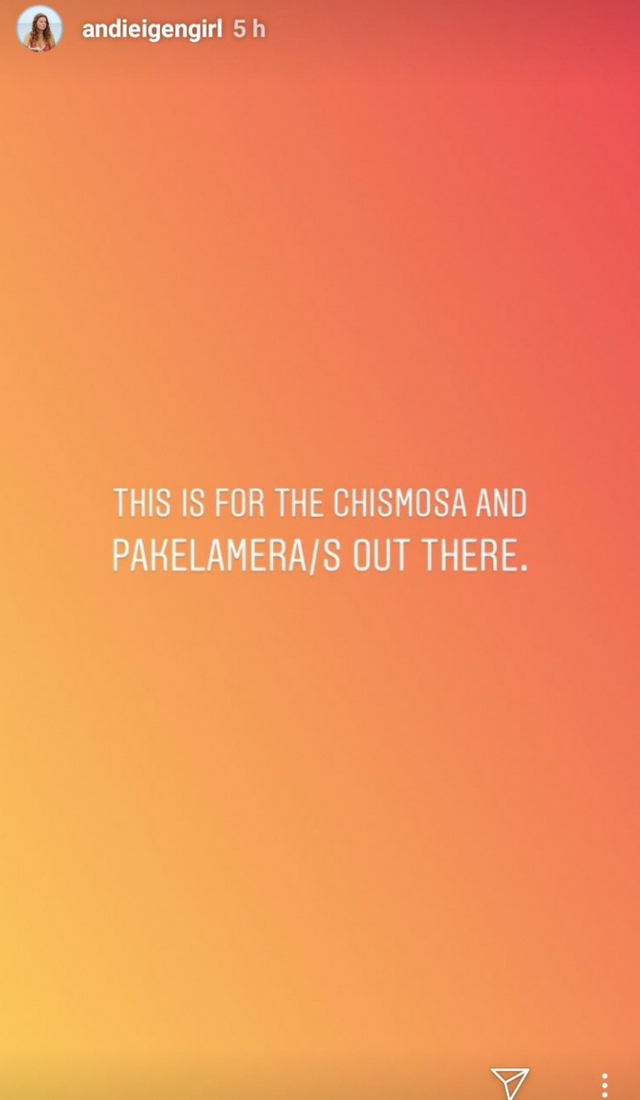 "This wound is from not paying attention to my board in the water while I was making kulitan with Dagul. Due to the impact, my eyes and nose swelled up," Andi wrote.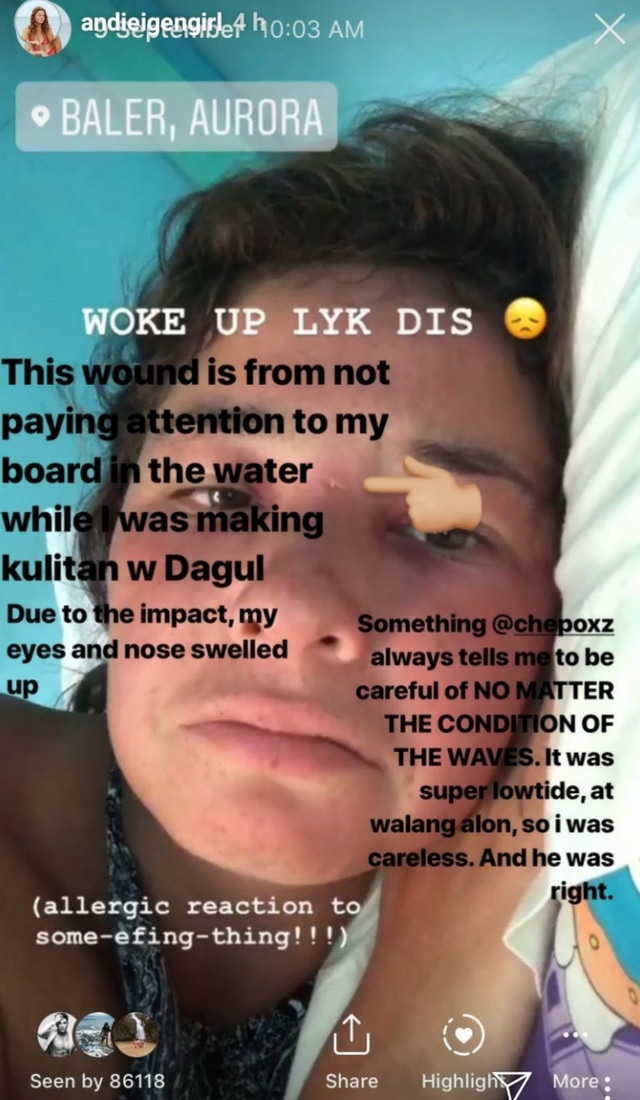 "Then after swelling subsided it turned into this. So no. Nobody beat me up. Nobody hurt me. I am fine! Accidents happen! I love surfing! And if no minor accident will make me quit, neither can your nonsense."
ADVERTISMENT - CONTINUE READING BELOW ↓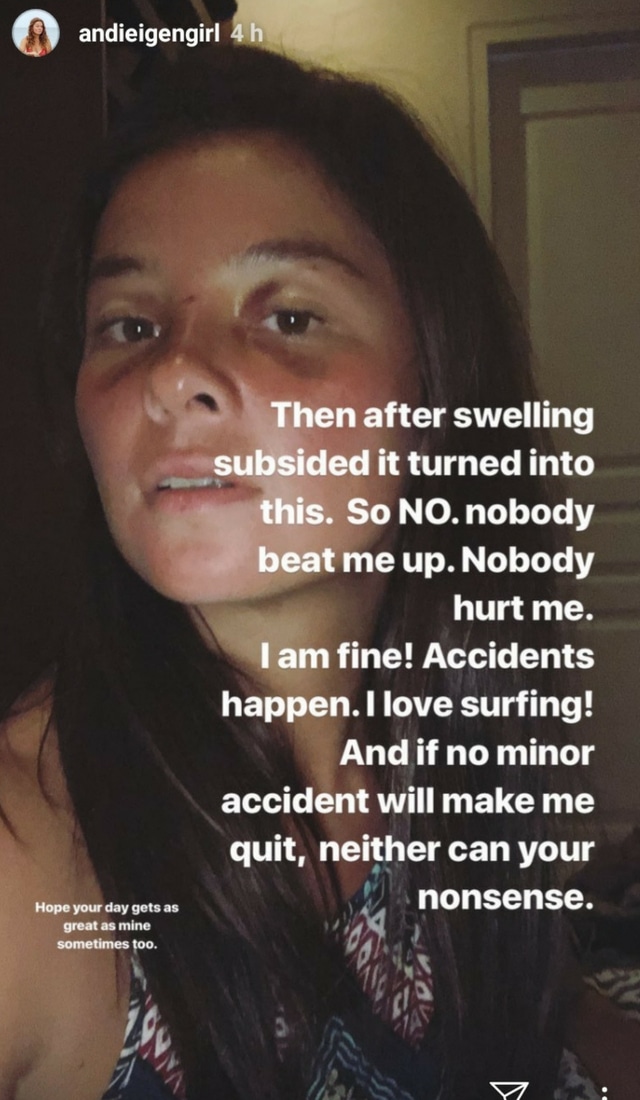 Andi ended her explanation with this message: "This is for all those who are so good at exaggerating and creating stories in their heads."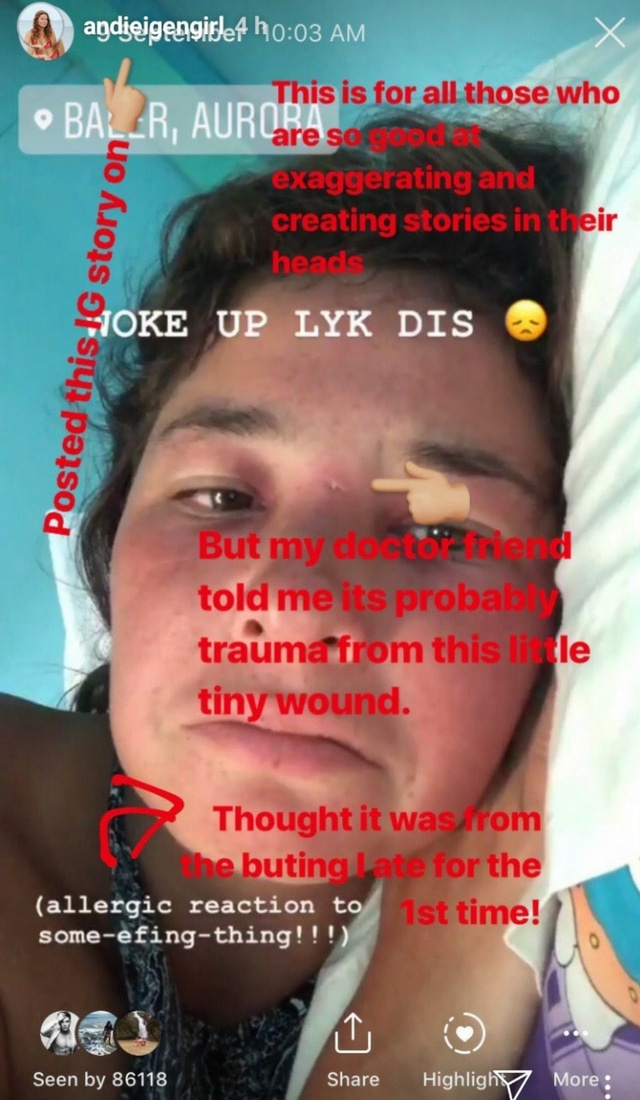 ADVERTISMENT - CONTINUE READING BELOW ↓
Get well soon, Andi! 
Follow Lily on Instagram.